Understanding Mental, Nervous and Substance Abuse Disability Limitations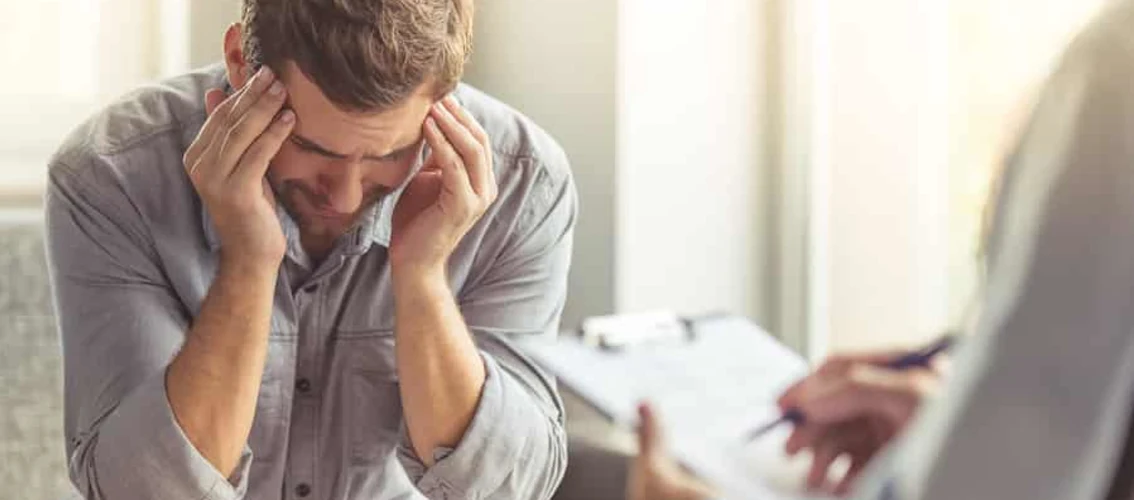 According to the Council for Disability Awareness, mental disorders accounted for almost 9 percent of long-term disability claims in 2012. Mental disorders were the fourth highest cause of claims in that year's review of claims.
Much of the complexity surrounding long term disability insurance is how the term "total disability" is defined. Much of the ambiguity centers around how much a physical injury or illness impacts a medical professional's ability to practice their specialty and earn a living.
In other cases, it can be difficult to prove one even has a condition that adversely impacts their ability to work. While certain conditions like blindness, paralysis or missing limbs are easy to demonstrate, mental disorders are more difficult to diagnose and even more challenging to prove their affect on job performance and ability.

How common are mental/nervous disorders?
According to the Council for Disability Awareness, mental disorders accounted for almost 9 percent of long-term disability claims in 2012. Mental disorders were the fourth highest cause of claims in that year's review of claims and outnumbered those caused by cardiovascular and circulatory disorders.
Studies show mental illness is prevalent among physicians and dentists. An Australian study in 2013 revealed a rate of depression in doctors that was four times greater than the general population.

How do insurance companies handle mental/nervous disorders?
Because of the prevalence and increased attention being paid to mental illnesses, disability insurers have included language in their policies that addresses how these types of claims will be addressed. In many cases, benefits are more limited in cases of mental disorders than they would be with a physical accident or illness that impacts your ability to work.
Here are how the major providers of physician disability insurance account for mental/nervous disorders in their insurance policies:
Ohio National
With Ohio National's individual disability insurance product, Continuon II, benefits will not be paid for more than a cumulative total of 24 months during the life of the policy, unless continuously hospital confined, if the insured is totally disabled due to any mental disorder or substance abuse. This limitation does not include dementia resulting from stroke, trauma, infections, or degenerative diseases, such as Alzheimer's, Parkinson's, or Pike's Disease.
However, this limitation can be removed through Ohio National's Removal of Mental Disorder/Substance Abuse Limitation rider. This rider removes from the base policy, the two-year limitation on benefits for disabilities resulting from mental disorders or substance abuse. This rider allows benefits for these disorders to be paid up to the maximum benefit period for all occupation classes.
Ameritas
Ameritas Life Insurance Corp's disability insurance policy, DInamic Foundation, has a two-year limitation on coverage for mental disorders/substance abuse unless the insured is confined to a hospital.
Guardian
Guardian's disability insurance product, Provider Choice, has no mental/nervous limitation for most medical specialties in states other than California and Florida. Certain specialties and occupation classes do have a 24-month limitation on benefits for mental disability claims. If you are considering Guardian for your policy, you will want to verify whether your specialty is subject to the 24-month limit.
Principal
Principal's disability insurance product, HH750, limits the benefit period for mental/nervous & substance abuse claims to a 24-month lifetime benefit (including the Catastrophic Disability Benefit rider, if included in the policy). This is required for all medical occupation classes when the Regular Occupation rider is included in the policy. However, policies that include the limitation can receive a 5-10% discount depending on the state of the insured.
The Standard
The Standard's disability insurance product, Platinum Advantage, has a two-year Mental Disorder / Substance Abuse Limitation for occupation classes 3P, 2A, 2P, A, and B (to see which occupation class you fall into, see Occupation Classes by Medical Specialty). For occupation classes 3D and higher, the base Platinum Advantage policy provides for unlimited benefits, up to the maximum benefit period, when a disability is caused or contributed to by a mental disorder or substance abuse.
With The Standard's disability insurance product, Protector Platinum, there is unlimited coverage for Mental Disorder / Substance Abuse disabilities.
MassMutual
With MassMutual, the maximum benefit period is 24 months for each period of disability caused, or contributed to, by a mental disorder. However, the company will pay benefits, subject to the maximum benefit period, as long as you are confined in a hospital for the treatment of a mental disorder, and under a doctor's care.
Why are mental/nervous disorders different from other disabilities?
One reason benefits are limited is that mental disorders are considered more treatable than certain physical disabilities.
The inability to walk or see is likely permanent and therefore constitutes long-term disability payments. Depression and other mental conditions, on the other hand, can often be managed with medication and counseling. In the view of insurance companies, these types of conditions do not necessitate a permanent claim of disability.
Keep in mind that policies typically require that you be under the care of a physician in order to claim disability. When it comes to mental disorders, sufferers don't always seek medical care, don't receive regular treatment for their condition, or stop taking their medication. Any failure to seek medical help with a mental disorder and to demonstrate a desire to get better can be grounds for the insurance company to deny your disability claim.
The risk of suffering a mental condition due to on-the-job stress is another important reason to ensure your disability insurance policy has an own-occupation provision and a residual disability clause in the base policy or is included as a rider to the policy.
Having an own-occupation provision means disability benefits will be paid if you cannot perform the duties of your own dental specialty, even if you can work elsewhere in the profession.
For example, say the stress of working as an emergency room specialist or neurosurgeon becomes too great for you to adequately perform those duties, but doesn't prevent you from working as an internist or general practitioner. If you don't have an own-occupation provision, you may not qualify for disability benefits.
A residual disability provision can supplement the income of a disabled person who is still working and not considered to be totally disabled. Residual benefits are typically calculated as a percentage of both the policyholder's loss of earnings and the benefit that the policyholder would receive if he or she was unable to work. It essentially makes up the difference between what you earned before disability and what you can earn with your disability.