Why I Bought a Gerber Life Insurance Policy for My Children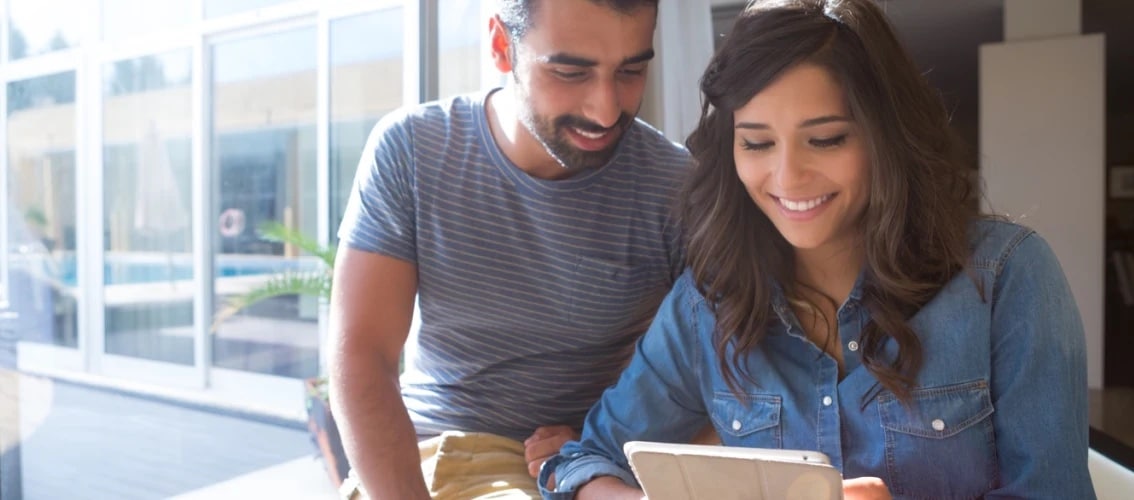 As a teacher for 14 years, I saw many families suffer horrendous tragedy with the death of a child. I can't imagine much would be harder to move forward from. Recalling the gofundme's and fundraisers to help pay for funeral expenses got my wife and I thinking about our life insurance plans.
As an insurance advisor geared toward asset protection plans (Disability and Term Life), it's very rewarding to make sure that families are protected in the event that one of the parents couldn't work, or worse, died. Securing coverage for children doesn't seem necessary because we would miss them, not their income. However, doctors I work with have seen enough tragedies and health discoveries preventing insurability that after several of them asked me about it, I did a lot of research and found the Gerber Grow Up plan.
It's helpful to understand the approach my wife and I took to this. First, I'm risk tolerant, which is remarkable considering my profession. We lean towards minimal coverage for catastrophes. Second, I don't have any whole life insurance policies. I think everyone with a family should have their own term insurance policy. Using insurance as insurance and investments as investments utilizes the power of both better than blending them together in most cases. Third, we are in good shape with health and finances as a family. We're not needing a death benefit for our kids. We bought this to protect their insurability.
So what is the policy?
The Gerber Life Grow-up plan offers guaranteed insurance to a child. Guaranteed – That's the reason we purchased it. Check out actual numbers that are outlined below.
The Gerber Life Grow-up plan will provide life insurance for children ages 14 days to 14 years with one or two knock out health questions. With this policy, they can have protection for the rest of their life and even increase the coverage without any more medical underwriting.
Gerber Life has college savings funds, cash value policies, accident plans for parents and more. There are additional features you can add to this policy but we went with no add-ons on the Grow-Up plan for one simple reason: This is a policy to protect their insurability.
Here are a couple assumptions I make for people considering this:
You don't need this policy to pay for a child's funeral. If that were your fear or motivation for this, you can add a child rider onto your own life insurance policy.
You have a plan to save for college for them.
You've already insured yourself properly. Term life and disability coverage.
Protecting their insurability
This is really the biggest risk we saw and one we felt worth trading dollars to solve. Discovered heart conditions, auto-immune disorders, neurological problems or more could arise. No matter what happens to our children, there will now be a life insurance policy allowing them to protect their own families some day. The policy automatically doubles in coverage when they're 18 for no extra premium and they're allowed to buy more 4 times until their 40. Buying a $50,000 policy now opens them up to the ability to insure themselves with $500k someday. Which is enough if you have health conditions that companies later won't insure.
Cash Value, College funds, other Investment Vehicles
Your social media feed probably has hip agents leading you to believe Indexed Universal Life (IULs) and rental properties are the most no-brainer way to fund your child's future. That works for some people. Referring back to my principles in the third paragraph, our goal was the most cost-effective method for managing risk. We didn't do any add-ons on the Gerber-Life Grow Up policy. We have college savings, we have our own life and disability policies, and our kids use greenlight to learn about money. They'll also be expected to provide for themselves as adults.
Below are sample premiums and math I did to keep insurance as insurance and use this policy for what we wanted it to be, protecting their insurability.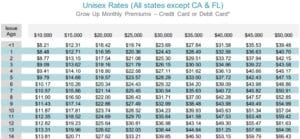 Say we spend $50/mo for our 7 year old to have $50K in life insurance. Again, we don't need the death benefit should something happen to him! When he turns 22 we will likely know if this policy is still needed or if he could buy a term policy someday to protect his own family.
We spent $600/yr x 15 years = $9K dollars on this policy.
Cash Value:
The Surrender Value at the end of the policy comes in the documents. You can read more about it on their cash value page but from the GrowUp sample policy:
Again, we did not buy this policy for the cash value but we'll have about 50% of the premiums spent available to us in cash value when our son is done with college. ~$4500. We can gift this, save it, or continue coverage (low chance – at least we hope so!).
So I asked myself two questions:
How much money would I have for my son as a gift if I saved $600/yr in this case for 15 years.
Is the difference worth the expense of helping our son protect their family some day?
Answer to the first question: I would be able to give my son ~$14k if I added $50/mo in savings somewhere with modest growth.
Answer to the second question: Giving my son $4500 or $14,000 at graduation does not sway the value this policy holds to us. During that time we still had the death benefit, the ability to increase this up to $500k of coverage, protecting his(and his future family's) insurability, and the small gift we could cash out for him.
In conclusion, using this as an investment vehicle is not more valuable than our current savings plans. The death benefit, though helpful, was also not a motivator in buying a policy. We purchased this policy with our boys' future families in mind. Our desire is for them to protect and provide for a family of their own some day. This tool protects everyone from health events and future families(our future grandkids) to have security.
Bonus idea – Get grandparents to pay for it!
Would you like to learn more? Setting this up is fairly simple. Email your advisor or set up a quick appointment to talk about your goals.