Physician Mortgage Loans in Arizona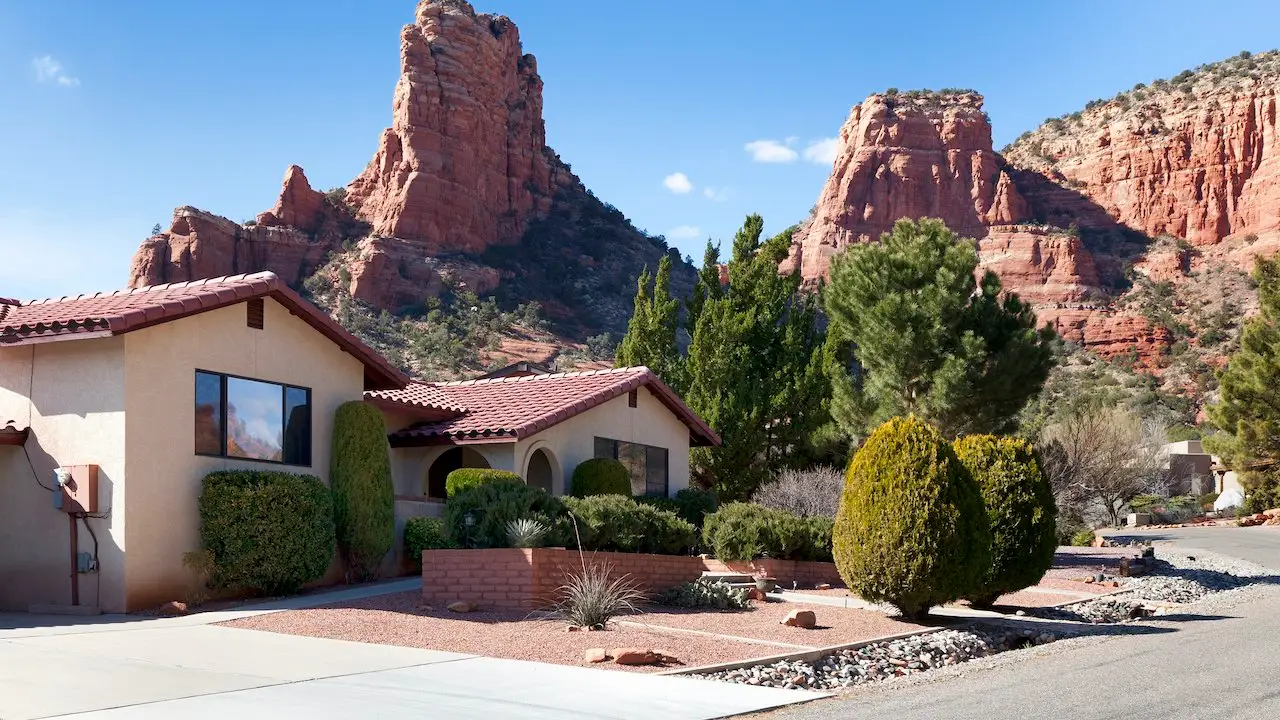 How to Get a Physician Mortgage in Arizona
To obtain a physician mortgage in Arizona, the first step is to compare various lenders and assess the terms, rates, and down payment options they offer. The best way to approach this is to connect with a mortgage broker who has expertise in physician mortgage programs.
While all brokers can help potential homeowners obtain financing through conventional loans, many lack specialized knowledge of physician mortgage loan programs. Because doctor loans have unique terms and eligibility requirements compared to conventional loans, it's important to use a broker like LeverageRx with expertise in this particular area.
To start comparing rates and terms for lenders in Arizona, you can contact LeverageRx. Our team has assisted over 50,000 physicians and healthcare providers in finding banks and mortgage lenders for their home buying requirements.
Once you've chosen a lender to work with, you'll need to complete and submit a loan application. Be prepared to provide additional documentation, such as proof of employment, education, certifications, and licensing as a healthcare professional.
Where to Get a Physician Loan in Arizona
Mortgage loan programs vary from state to state, so the loans available in Arizona may not be the same as those offered in other states. Therefore, it's crucial to focus only on lenders and programs that are accessible in Arizona.
Here are five highly-rated physician mortgage loan lenders for physicians in Arizona.
BMO
The physician loan program from BMO provides a variety of home financing solutions for medical professionals in Arizona. The program is designed to eradicate the barriers to homeownership that doctors face, namely high student loan debt and little money in savings to make the 20% down payment required for a conventional loan.
Here are the highlights of what BMO physician loans have to offer:
Designations: MD, DDS, DMD, DO

95% financing up to $1.5 million*

90% financing up to $2 million

Primary residence only

Mortgages available for purchase or refinance

Construction financing options available
BMO Harris physician loans are available to qualified licensed medical doctors, residents, and fellows in all states except New York.
Evolve
Qualifying for a conventional loan to purchase real estate can be challenging for many physicians due to high amounts of student loan debt. However, Evolve physician loans treat student debt differently, making immediate homeownership a possibility for those who would need to wait for years to qualify.
Here are the highlights of what Evolve physician loans have to offer:
Available toMD, DO, DDS, DMD, PA, NP, DVM, CRNA, DC, OD, DPM, residents, fellows, pharmacists, and clinical nurse specialists

100% financing available for up to $1,000,000

95% financing available for up to $1,250,000

90% financing available for up to $1,500,000

85% financing available for over $2,000,000

Mortgages available for primary residence, co-ops, condos, land purchases, and construction financing.
Evolve Bank & Trust provides physician mortgages to medical professionals who are within 10 years of completing their residency or fellowship training. Physicians who have been practicing for over a decade are ineligible for a doctor loan. Get matched with an Evolve lender by checking your options with LeverageRx.
First Horizon
First Horizon offers doctor mortgage loans to medical professionals in 14 states, primarily in the southern United States. Here are the program highlights:
Designations: MD, DO, DDS, DMD, CRNA, CPA, DPM

Available in 14 states

100% financing up to $1.5MM

95% financing up to $2MM

90% financing up to $2.5MM

Can close up to 6 months prior to employment start date

No PMI
Get matched with a First Horizon lender by checking your options with LeverageRx.
Flagstar Bank
Of all the physician mortgage lenders, Flagstar Bank extends financing to more medical designations than most. Available to: MD, DDS, DMD, OD, DO, PharmD, DPM, PA, RN, CRNA, NP, DVM, and CNS designations, as well as medical residents.
Primary residence

Purchase or refinance

100% financing up to $650K (residents in training only)

100% financing up to $1.5MM

90% financing up to $2MM

Adjustable-rate only
These last two loan options are for attending physicians only with at least one year practicing. So if you are a resident and want a loan for more than $650k, you would need to make a down payment. And like was mentioned above, this program is available in all 50 states.
Read our Flagstar Bank Physician Loan Review for more details.
Heritage Bank NA
Heritage Bank may be the ideal option for physicians and medical professionals who want 100% financing for home purchases.
$0 down payment on homes up to $1MM

Designations:

MD, DDS, DO, OD, DPM and DVM

Available to practicing and resident physicians 

No private mortgage insurance requirement

Move-in up to 60 days prior to starting your next position

Available for primary and secondary homes
A Physician Mortgage Loan with Heritage Bank NA has a lower down payment, has a higher loan-to-value ratio, is flexible in how payments can be calculated, and has flexible repayment options. Additionally, you can choose between a fixed-rate loan and an adjustable-rate loan. Get matched with a Heritage Bank NA lender by checking your options with LeverageRx.