Loans for Doctors: Mortgages, Personal Loans & More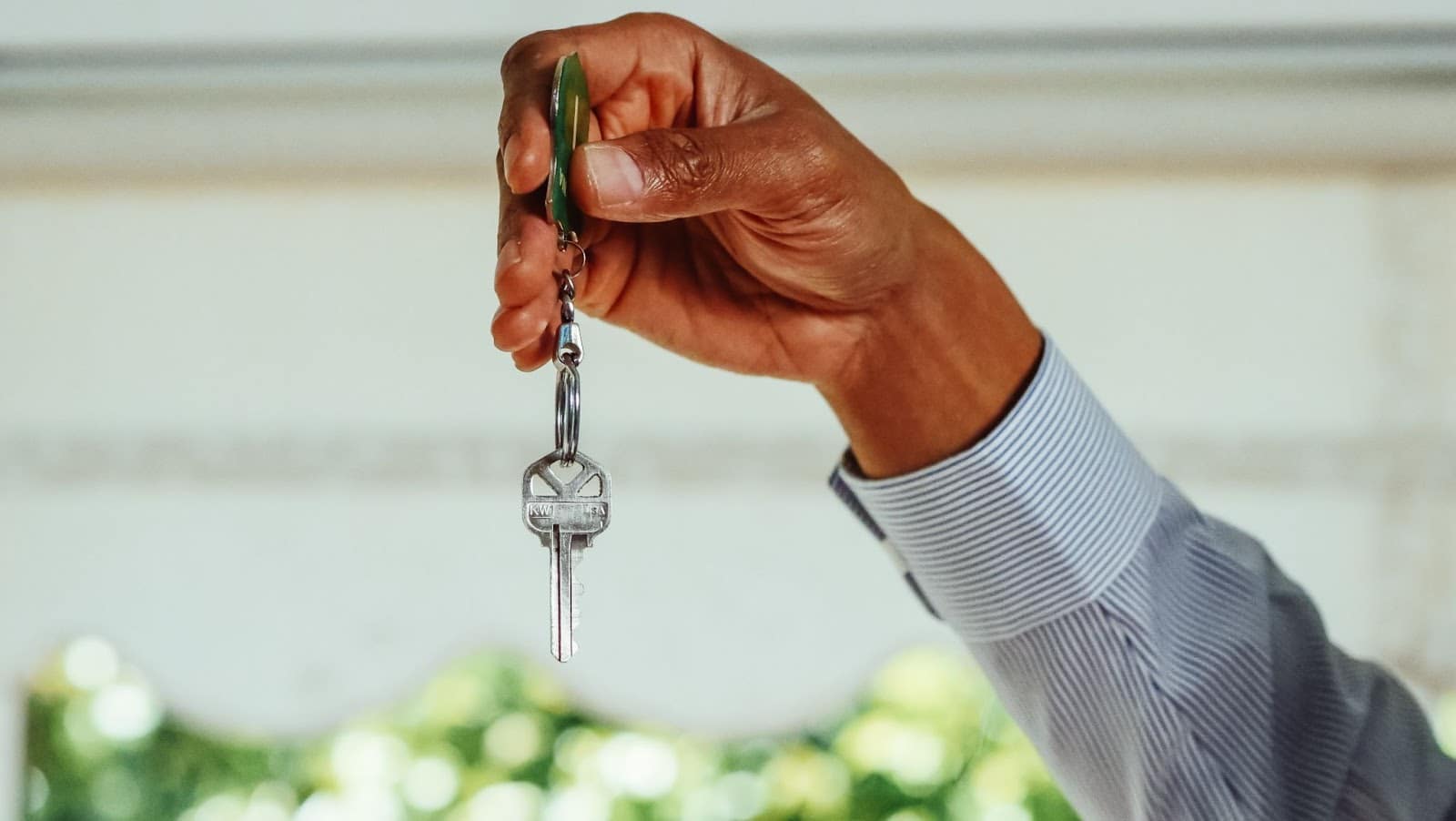 The financial situation physicians, dentists, and other medical professionals face when beginning their careers are unique.
They have this enormous medical school debt with little work history.
Yet, they still have many options for securing a loan. After all, lenders recognize they're still worthy borrowers due to their promising future.
This article will review three loans created specifically for new doctors.
---
Physicians Mortgages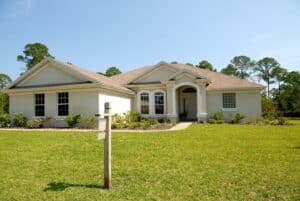 Physicians need a place to live, and who wants to pay rent when you can own? But new physicians can't be eligible for home loans.
Or can they?
Here's where physician mortgages come in to save the day.
Lenders have created a special type of mortgage that considers the very special financial situation faced by many medical professionals straight out of residency.
Physician mortgages look at eligibility from a different perspective. They don't look at their current debt-to-income ratio, which is often a tragic number for physicians due to their large medical school debt.
Instead, banks will consider their potential (i.e., a signed employment contract with a large salary).
A physician mortgage makes it possible for new physicians and dentists to purchase a new home. The loan amount extended can also be larger than anticipated.
In fact, it highly depends on the terms of your new employment contract and the chosen property. In some cases, a borrower could be eligible for a loan of up to $1 million with 100% financing.
How Is This Possible?
Also known as a doctor loan, physician mortgages don't consider physicians ineligible due to a large medical student loan or a lack of work history. It's a loan program built specifically for fresh physicians with a bright future.
Lenders consider physicians to be the ideal borrower. They typically have high net worth, great job security, and choose low-risk properties to buy.
So, the banks can easily resell the real estate property without losing much money, even if they:
Lose their job
Cannot make their mortgage payment
Foreclose on their home
There Must Be a Catch, Right?
Actually, the terms of a physician mortgage are quite good.
Most doctor loans require no PMI (private mortgage insurance) and very little down payment — if any at all.
Of course, these loans have variable interest rates. That said, even if you get a great rate at the outset, there's no guarantee that it'll stay that way. Also, physician mortgages are only for purchasing primary residences.
Remember that you can refinance your mortgage as time progresses and your debt-to-income ratio and credit scores improve.
Refinancing when your financial situation is more stable can make you eligible for a conventional mortgage. This is usually a fixed-rate mortgage with a possibly lower monthly payment.
However, medical doctors aren't the only professionals that can become a homeowner from a physician mortgage.
Those who may also be eligible include:
Dentists
Orthodontists
Chiropractors
Optometrists
Podiatrists
Veterinarians
Pharmacists
Physician assistants
Nurses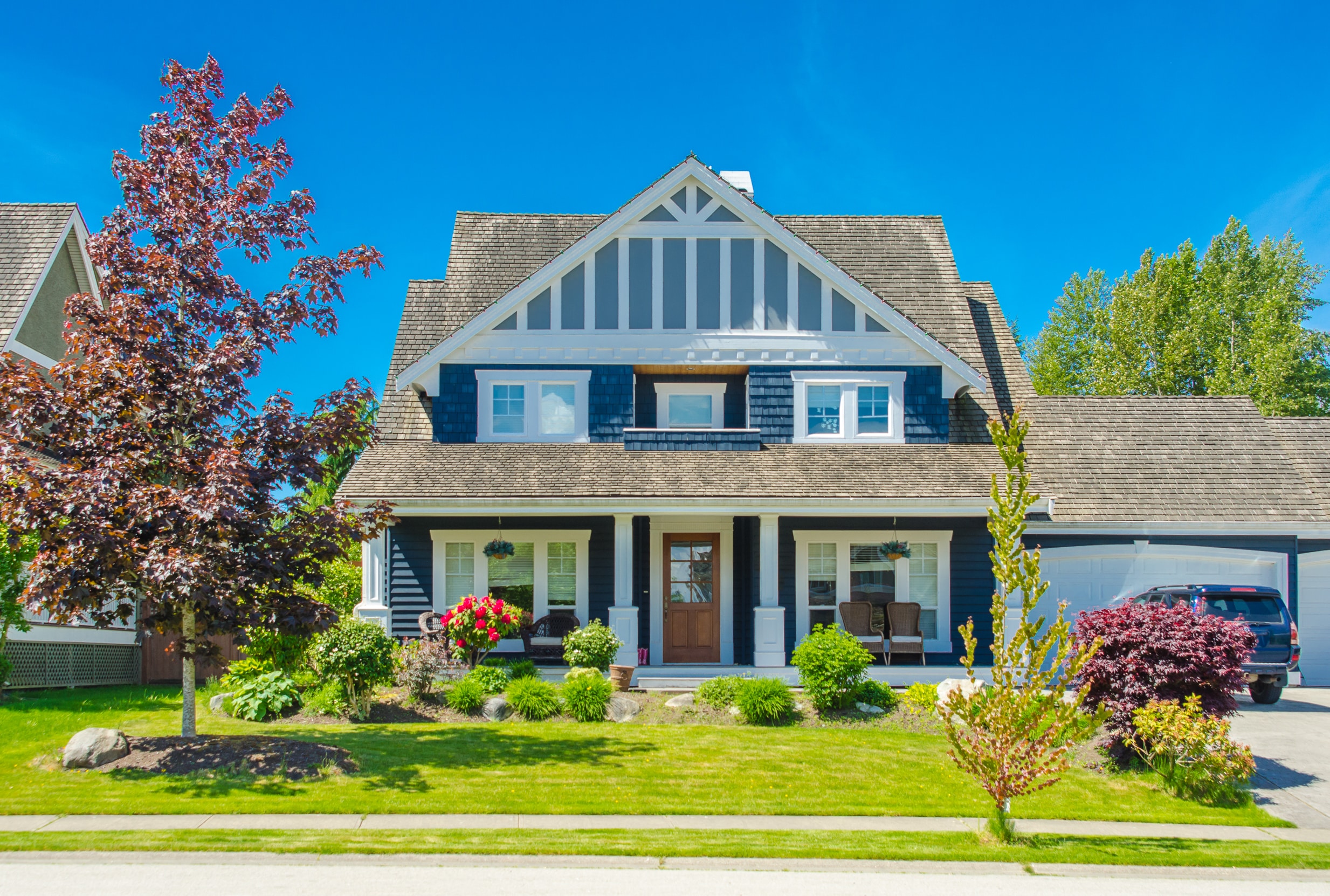 Ready to See Your Options? Check Your Rates Here
Top Lenders for Physician Mortgage Loans
If you're in the home-buying market, these are the best lenders to check out for physician mortgages.
All of the following companies are:
A member of FDIC.
Recognized by the Nationwide Multistate Licensing System & Registry (NMLS).
Equal housing lenders.
Most offer conventional loans if you want to compare terms as well.
Fifth Third
Fifth Third Bank offers new and established doctors loans to purchase a home. They have specific physician mortgages for each group with varying eligibility requirements.
While established doctors can qualify for a larger loan, they're also expected to have a higher credit score.
Both loans require no PMI and offer 100% financing for loans of $750,000 or less.
U.S. Bank
U.S. Bank offers physician mortgages to new or established doctors and dentists in all 50 states. They don't, however, offer 100% financing.
They offer both adjustable rate or fixed rate loans. U.S. Bank is also one of the few banks offering new construction physician mortgages.
Citizens
Citizens is a reputable bank that offers 95% financing for physicians looking to purchase or build a home.
Citizens will give physician mortgages for qualifying primary or secondary residences. Meanwhile, most other banks will only lend for primary residences.
A loan through this bank isn't available in every state, though. Citizens only operates in:
Connecticut
Delaware
Maine
Massachusetts
Michigan
New Hampshire
New Jersey
New York
Ohio
Pennsylvania
Vermont
Flagstar
Flagstar Bank provides physician mortgages to more medical professionals than any other bank. MD, DDS, DMD, OD, MD, DPM, DO, NP, RPH, PharmD, DVM, PA, and CRNA designations can apply.
They offer 100% financing to residents for properties of up to $650,000 and 100% financing for established physicians for up to $1.5 million.
These loans are limited to primary residences and are only available at an adjustable rate.
Huntington
Huntington Bank offers loans to new and established physicians with 100% financing for up to $1 million. Plus, established physicians can be eligible for larger loans with a minimal down payment.
Huntington Bank operates in these eleven states:
Colorado
Florida
Illinois
Indiana
Kentucky
Michigan
Minnesota
Ohio
Pennsylvania
West Virginia
Wisconsin
LeverageRx Helps Physicians in all 50 States find the Right Mortgage
Physician Personal Loans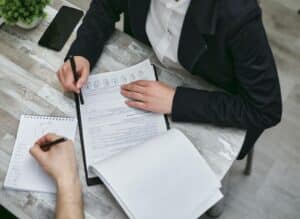 Many medical residents are eager to start their careers because of the dramatic income increase.
Some medical residents turn to credit cards for the fees and expenses that come with job hunting.
However, the loan options below are a much better choice for two reasons:
First, they generally have much better rates.
Second, they're also designed to help medical professionals pay for career advancement.
Resident Interview Loan
These types of loans pay for interview preparation and ERAS fees. They also pay for travel expenses that come with the process of landing that first and future positions as a medical professional.
These expenses may not seem like a lot. Yet, they can add up quickly.
When you don't have a doctor's income, competing against doctors who are already in the workforce can be difficult.
A great thing about resident interview loans is that they come with low to no interest until after completing residency. So you can get a head start in finding that perfect position without worrying about accumulating excessive debt.
Relocation Loan
Physicians are in demand nationwide, but some areas offer a much more competitive rate. According to Medscape's Physician Compensation report, Kentucky and Tennessee offer the highest rates for physicians.
This might entice new or advancing physicians to relocate to these states to increase their salaries. However, picking up and moving states away is expensive.
You'll need to find a residence in the area and get licensed in that state.
Licensing alone can cost over $1000. However, that doesn't include extra fees, such as a criminal background check and controlled substances application.
A relocation loan pays for all the costs associated with relocating for a new position. This makes it possible for new physicians to take advantage of higher salaries or a promising opportunity far away from home.
Residency and relocation loans are sometimes bundled for an even simpler borrowing process.
Personal Loan
New physicians could also consider a personal loan to cover the gap between residency and employment.
Physicians could be eligible for large lines of credit.
Of course, loan terms may vary. But most physician personal loans are eligible for last year residents or practicing physicians.
Like physician mortgages, these personal loans won't be too critical of a new physician's DTI. That's because they know their potential income far outweighs their student loan debt.
A quick repayment of these loans after landing your first position is also a great way to boost your credit score fast.
Top Lenders for Physician Personal Loans
It's important to know which banks specialize in loans for healthcare professionals. And it's crucial to do that before filling out loan applications at every bank!
Since they're more aware of a physician's unique financial situation, they adjust their credit approval process to match it.
Panacea Financial
If you like the online loan application process, Panacea Financial is a no-hassle online bank that claims to have a 24-hour turnaround for funding.
You won't need a co-signer, and everything is 100% online. Check out the Panacea Financial website to learn more.
Ameris Bank
Ameris Bank offers a line of credit between $10,000 to $150,000 to doctors who practice in Alabama, Georgia, and Florida.
Visit the Ameris Bank website to learn more about their personal loans and lines of credit.
BHG
Bankers Healthcare Group gives you a little clue about their specialization in their name.
They know the hectic life of physicians and other medical professionals. That's why they do their best to provide financial products to match.
You can get a life event loan or a personal investment loan through this bank.
This bank offers 24/7 customer service, so you can still reach an agent, no matter your work schedule.
Laurel Road
Laurel Road offers specialized loans for doctors with flexible terms and a fixed rate.
They invite residents and fellows to apply, and you can get your rate in as little as five minutes.
Doc2Doc Lending
According to the Doc2Doc Lending website, they have developed an updated proprietary lending algorithm for doctors to determine the best rates and loan eligibility based on future prospects instead of past finances.
If you're having a hard time getting approved by other lenders, Doc2Doc lending might be the solution.
See Also: What Are Physician Car Loans & How Do They Work?
---
Medical Practice Loans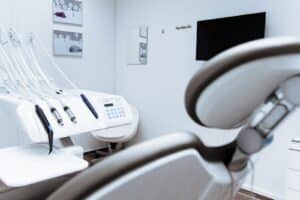 Starting your own medical practice can be tricky, particularly when financing this endeavor. Estimates reveal it can cost $100,000 just to get a practice up and running and even more to keep it in business.
Most budding physicians don't have that kind of money in their savings accounts to finance their new practice. Therefore, they do what most entrepreneurs do:
Get a business loan.
Again, medical practices aren't like every other business, so they should have their own loan terms.
Well, they do.
Medical practice loans are the best financing answer for physicians looking to start their own practice. After all, these loans often come with better terms than traditional business loans.
Uses for Medical Practice Loans
You can use medical practice loans for more than just starting a medical practice. For example, you can also use a medical practice loan to purchase an existing practice.
If you already have a practice, you can use this loan to consolidate debt from your practice or add a boost of cash flow to your practice.
You can also use it to purchase medical equipment and office furniture for your practice.
Top Lenders for Medical Practice Loans
Medical practice loans are less reliant on your personal credit profile. They're also much more focused on a qualifying business plan and prospects.
If you see a bank on this list that you have a checking account with, it would be very convenient to make your loan payments through that bank as well.
Bank of America
Bank of America is the second-largest nationwide bank that offers various financial products.
They also offer medical practice loans, veterinarian practice loans, and dental practice loans.
BHG
We've listed Bankers Healthcare Group as a contender for personal loans, but they're also great for medical practice loans.
Because this bank offers so many financial products, especially for doctors, it is a popular go-to for many doctors.
U.S. Bank
If you need 100% financing for your medical practice, check out U.S. Bank's line of loans for physicians.
Wells Fargo
Wells Fargo will lend physicians 100% financing to open, purchase, or expand a practice. However, they also offer:
Ongoing support
Project oversight
Access to business specialists to ensure their success
Live Oak Bank
Live Oak Bank determines the eligibility of a practice based on future cash flows, not just current equity or collateral.
This makes it a great choice for those who are just starting or have promising contracts.
Provide
This company used to go by "Lendeavor," but since 2020 changed its name to Provide.
Provide is 100% digital, so you can expect the entire application process to be online.
All loan terms and banking products are subject to change.
---
As you can see from the options above, physicians can still secure loans when starting out. They just need to know where to look.
Physician mortgages, physician personal loans, and medical practice loans were all created with the unique circumstances faced by new medical professionals.
LeverageRx can help you find the right loan, regardless of your financial situation. Contact us today at [email protected]!