Evolve Bank Doctor Loan Review (Updated 2023)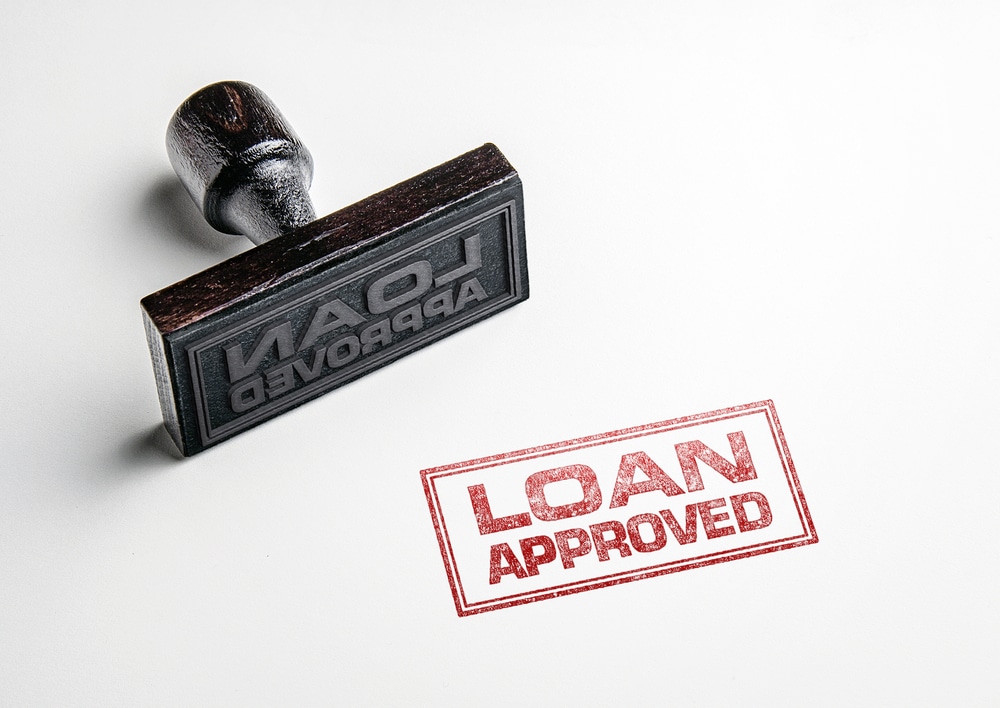 Offering zero to low down payments and no private mortgage insurance (PMI), physician mortgages are an attractive option for many doctors and medical professionals. But with so many doctor loan lenders to choose from, deciding which one to apply with can be tricky.
The LeverageRx Physician Loan Review series exists to help guide potential borrowers on which lenders and types of loans are best for them.
From lending limits and financing options to which designations are eligible and how to apply, here is our Evolve Bank & Trust review — updated to reflect current data for 2023.

---
What is Evolve Bank?
Evolve Bank & Trust was founded in 1925 in Arkansas to provide banking services for developing farming towns. In the nearly 100 years they've been in business, Evolve has become a complete financial services institution and a Member FDIC, offering FDIC-insured savings and checking accounts, personal loans, business loans, debit cards, and mortgages.
Today, Evolve is both a physical banking institution and an open banking platform, using financial technology (known as fintech) to connect end users and consumers with third-party organizations looking to handle various types of banking transactions.
Evolve offers personal banking services, and operates full-service banks throughout Alabama and Tennessee. They also feature Home Loan Centers for mortgages in the following additional 15 states:
Arizona
Arkansas
California
Connecticut
Delaware
Florida
Georgia
Maryland
Massachusetts
New York
Ohio
Oregon
South Carolina
Tennessee
Virginia
Loan lending is not limited to borrowers in these states — Evolve loan officers are licensed to lend in all 50 states.
When shopping for a loan lender for a mortgage, it's essential to look for banks that offer financial soundness and stability. Evolve currently has a B rating with the BBB, and the majority of its securities portfolio is in U.S. Treasury and government bonds. At this time, they do not hold any high-risk assets in cryptocurrency.
Evolve is committed to supporting the community and local non-profit agencies near their Memphis, Tennessee corporate headquarters. Visit www.getevolved.com to see the complete list of schools, organizations, and initiatives they have supported in recent years.

---
Evolve Bank & Trust Physician Loan Highlights
High amounts of student loan debt make it difficult for many physicians to qualify for a conventional loan to purchase real estate. Evolve physician loans treat student loan debt differently, opening up the immediate possibility of home ownership to those who would otherwise take years to qualify.
Here are the highlights of what Evolve physician loans have to offer:
Designations: MD, DO, DDS, DMD, PA, NP, DVM, CRNA, DC, OD, DPM, residents, fellows, pharmacists, and clinical nurse specialists
100% financing up to $1,000,000
95% financing up to $1,250,000
90% financing up to $1,500,000
85% financing up to $2,000,000+
Mortgages available for various property types, including co-ops, condos, and land purchases
Construction financing options available
Evolve Bank & Trust offers physician mortgages to medical professionals who are less than 10 years out of residency or fellowship training. Physicians who have been practicing for more than 10 years are not eligible to apply for a doctor loan.

---
Is an Evolve Bank & Trust Loan Right for You?
Every financial institution offers certain benefits and has certain drawbacks. Here are some pros and cons to weigh to help you determine if Evolve Bank & Trust is the right lender for you.
PRO: Zero to Low Down Payments
The problem that most young medical professionals face is that they haven't yet had the chance to save the 20% required for a conventional loan down payment. With an Evolve mortgage, you can borrow up to $1,000,000 with zero money down.
Evolve down payment requirements do increase based on the amount borrowed, with $1.5M loans requiring a down payment of 10% and loans over $2M requiring 15%.
PRO: No Mortgage Insurance Required
You don't have to make a 20% down payment on a conventional loan, but if you don't, you'll have to pay PMI until your loan-to-value ratio hits 80%. PMI rates typically range from about 0.5% to 1.5%, which can cost you thousands of additional dollars during the first few years of home ownership.
Evolve physician mortgages do not require PMI on low down payment loans.
PRO: Mortgages on Various Property Types
Almost all doctor loan lenders limit physician mortgages to primary residences, but some go even further and limit lending only to already existing single-family homes. Evolve approves doctor loans for a much wider variety of properties.
With an Evolve doctor loan, you can finance:
One to four-family homes
Condominiums
HOA properties
Co-ops
Land purchases
New construction
If you have your heart set on building a home from the ground up or purchasing a condo that hasn't yet been built, Evolve makes it possible.
PRO: Flexible Debt to Income Ratio
Debt to income ratio (DTI) is a key factor when determining if a borrower qualifies for a mortgage. For conventional loans, most lenders look for a DTI of about 45%, which means that your monthly debt obligations cannot exceed 45% of your monthly income.
For medical professionals with large amounts of student loan debt, a DTI of 45% or less can be impossible to reach.
Like most physician loan lenders, Evolve treats student loan debt differently, making it possible for doctors to qualify for a large mortgage despite having their fair share of student loans.
PRO: Loans for Multiple Designations
Evolve offers doctor loans to more designations than almost every other physician mortgage lender. Many lenders offer loans to MD, DO, DDS, and DMD designations only.
Evolve opens the physician loan program up to far more healthcare professionals:
MD
DO
DDS
DMD
PA
NP
DVM
CRNA
DC
OD
DPM
Pharmacists
Clinical Nurse Specialists
Fellows
Residents
For podiatrists, veterinarians, nurse practitioners, and other medical professionals that usually aren't eligible for a doctor loan, Evolve is one of the only lenders that have loans with zero down, no PMI, and flexible DTI requirements.
CON: Jumbo Loans Usually Mean Higher Interest Rates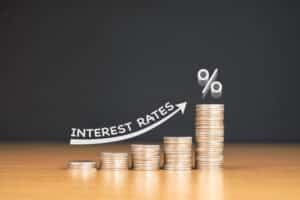 Jumbo loans, which lend up to several million dollars, sometimes have higher interest rates. While this varies based on the lender and market conditions, some lenders charge higher interest rates simply for the fact that the more they lend you, the bigger the risk they're taking on. Some lenders do not charge higher rates.
Regardless of the interest rate quoted to you by a lender, it's always best to compare at least two or three quotes to ensure that you're getting a competitive rate.
CON: Adjustable Interest Rates Can Increase Your Future Mortgage Payments
When pricing out the mortgage options available to you, pay special attention to whether the interest rate offered is fixed or variable.
Fixed interest rates remain constant over time. Unless you refinance, the principal and interest portion of the monthly mortgage payment will stay the same throughout the duration of the loan.
Adjustable, or variable, interest rates increase over time. Referred to as an ARM, an adjustable rate mortgage will cost you more in future years than it will when you initiate the loan.
CON: Loans Not Available to Physicians Who Have Been Practicing For 10 Years or More
Physicians practicing for 10 years or more are not eligible to apply for a physician loan. This is not unique to Evolve; it is standard practice amongst most lenders in the industry.
Physicians in practice for more than 10 years who are interested in applying for a mortgage with Evolve may do so with a conventional loan.
While conventional loans have stricter DTI limits and require PMI payments for down payments of less than 20%, there are two significant advantages to going the conventional route:
There is no limitation on the type of property you can purchase.
They are fixed-rate loans, so principal and interest payments won't increase over time.
---
How to Apply for a Physician Mortgage With Evolve Bank & Trust
There are two ways to apply for a physician mortgage with Evolve:
Contacting them directly
Contacting a physician mortgage specialist
Regardless of your route, you'll need to submit several documents to get approved for a doctor loan. These include:
Proof of your education/medical degree
Financial statements
Student loan repayment statements
A signed employment contract to prove your future income
Hiring a physician mortgage specialist is the better option, as a specialist can help you obtain quotes from Evolve and other lenders at the same time. That way, you can compare multiple quotes from multiple lenders to find the loan with the best terms and rates for your specific financial situation.
To get started, check your mortgage options and get connected with the right lenders at
LeverageRx
now.
---
Evolve Bank Alternatives
As a borrower, it's always wise to obtain and compare quotes from multiple lenders before choosing one. Here are some other top-quality financial services organizations to consider when applying for a physician mortgage.
BMO Harris
Operating in almost every state (sorry, New York), BMO Harris Bank is a top-rated loan lender. BMO Harris Bank offers 95% financing on loans up to $1 million, as well as refinancing options, closing cost discounts, fixed interest rates, and construction financing loans. Loans are available to limited designations; only MD, DDS, DMD, and DO qualify.
Flagstar
Flagstar Bank offers loans to a wide range of designations, including PharmD, DVM, PA, and NPs that many other lenders don't consider eligible. 100% financing is available on loans up to $1.5M, and even residents can enjoy a zero down payment on loans up to $650k.
Available in all 50 states, Flagstar requires a minimum credit score of 700 and only offers adjustable rate loans at this time.
Huntington Bank
Huntington Bank is considered one of the best mortgage lenders in the country, but doctor loans are only available to MD, DO, DDS, DMD, DPM, and DVM designations. You can apply for a loan up to $1M with a zero down payment, but loans up to $2M will require you to make a 10% down payment or more.
Available in more than 40 states, Huntington loans are available for existing homes, but not for new construction projects.
Truist
In 2019, BB&T Bank and SunTrust merged to form Truist. Today, it is one of the top 10 banks in the U.S.
Truist doctor loans are available to MD, DO, DDS, DMD, and DPM designations, as well as residents and fellows. Zero down payment loans are offered on limits up to $1M, and both adjustable rate and fixed rate loans are options.
Summary
Evolve Bank & Trust is one of many reputable lenders that provide physician mortgages with zero to low down payments, flexible DTI requirements, and no PMI requirements.
For MD, DO, DDS, and DMD designations that qualify for almost all doctor loans, Evolve may not offer the best rates or terms. These physicians may benefit more by choosing a different lender.
But for NPs, DVMs, PAs, and other medical professionals with fewer options, Evolve is a good one to consider. Evolve offers an excellent opportunity for medical professionals in various fields to enjoy the lending benefits that other banks only bestow upon medical doctors and surgeons.
To start obtaining quotes and comparing lenders, contact
LeverageRx
now.