Critical Illness vs. Disability Insurance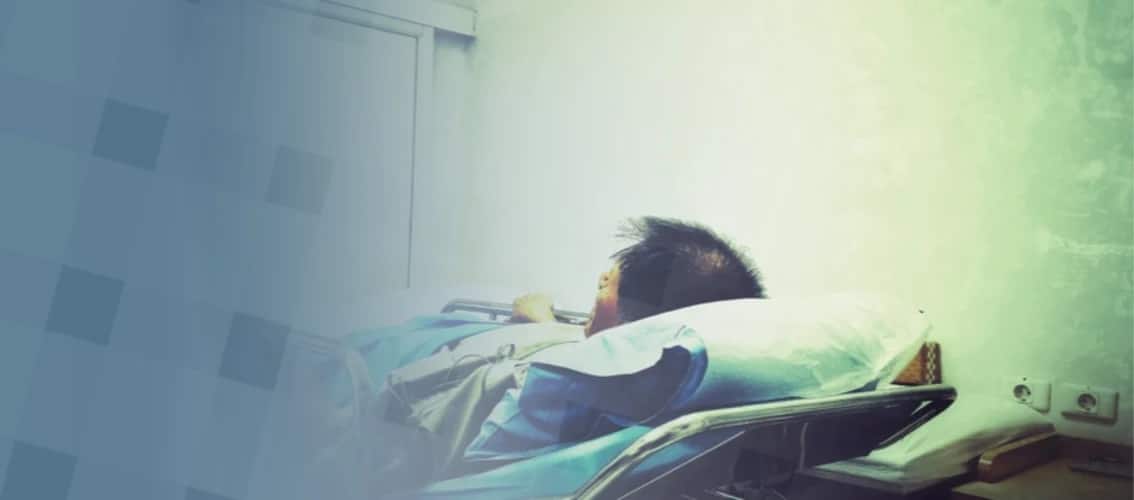 Even as a medical professional, it can be confusing to understand all the different physician disability insurance products that protect people from illness and injury.
Two types of insurance that offer benefits for serious illness are:
Long term disability insurance.
Critical illness insurance.
While there are similarities between the two policies, there are a number of differences.

What is critical illness insurance?
Critical illness insurance (also known as critical care insurance) was introduced in the 1990s as a way to help people cover expenses associated with a critical illness. Even with health insurance, serious illnesses can impact a family's finances. According to the American Association for Critical Illness Insurance (AACII), medical problems contribute to over 60 percent of bankruptcies in the U.S.
A critical illness policy provides a one-time cash payment to help the insured avoid major financial loss. The money provided by the policy can pay for out-of-pocket health care costs related to the critical illness or cover household expenses while the insured recovers.
Some critical illness policies are simplified issue, which means you can automatically get a small amount of coverage, between $10,000 to $50,000.
Other plans are fully underwritten. These policies are available in higher amounts, such as $500,000 to $1 million. If you have a pre-existing condition, the policy may exclude it from being covered.
Like with disability insurance, you can buy an individual policy through a licensed insurance professional or a group plan offered through an employer or membership association.

How much does critical illness insurance cost?
If you purchase an underwritten plan, you will pay more in premium if you use tobacco and/or if you have a history of health issues. Premiums are also higher the older you are at application.
According to the AACII, a 40-year-old male, non-smoker can obtain a $10,000 critical illness policy for an annual premium of $180 to $200. Smokers pay about 50 percent more.
The AACII recommends buying a policy amount equal to two years worth of mortgage payments. So if your mortgage costs $2,000 a month, you would want at least $48,000 in coverage.

Differences between critical care and disability insurance
One of the main differences between critical illness and disability insurance is what they cover.
Critical illness insurance typically covers a few specific conditions, and those are usually limited to acute illness, not chronic diseases. The primary illnesses you're insured against include cancer, heart attack, and stroke. Some policies may also include coverage for organ transplants, kidney failure, or paralysis.
Disability insurance covers most injuries or illnesses that prevent or limit people from working. In addition to the ones covered by critical illness insurance, disability insurance policies may also cover severe injuries, blindness, loss of hearing, and mental illness.
As a medical professional, a disability policy may also provide benefits if you suffer from back pain, arthritis, diabetes, and other conditions that limit your ability to practice medicine.

What do these policies pay for?
Another difference between the two types of policy is what they pay for.
Critical illness insurance covers the expenses you may incur due to a serious illness or to help you pay your bills while ill. Disability insurance replaces the income you lose due to an illness or injury.
Critical illness and disability policies also differ on the duration of benefits.
Critical illness policies pay a single, lump-sum payment once the insured is diagnosed with a covered condition. The amount can range from $10,000 to $1 million.
Disability policies will either pay a monthly benefit for a pre-established period of time, such as five years, or until the insured reaches a certain age, typically 65.
Benefits will usually be subject to a waiting period — sometimes referred to as an elimination period — between when the disability occurs and when benefits are paid. For example, a policy with a 60-day waiting period would not pay benefits for the first 60 days after the insured becomes disabled.

Critical care is not a substitute for disability insurance
While it may not be a bad idea to have both types of policies to better protect you from serious illness, you should not consider critical care insurance as a replacement for disability insurance. As a practicing physician, you still need to buy individual disability insurance.
The one-time benefit you receive from a critical care policy can run out quickly, while disability benefits can provide regular income that can last several years. Also, your disability policy can provide benefits for a wide range of conditions not covered by critical illness.