Dental School vs. Medical School: Which to Choose?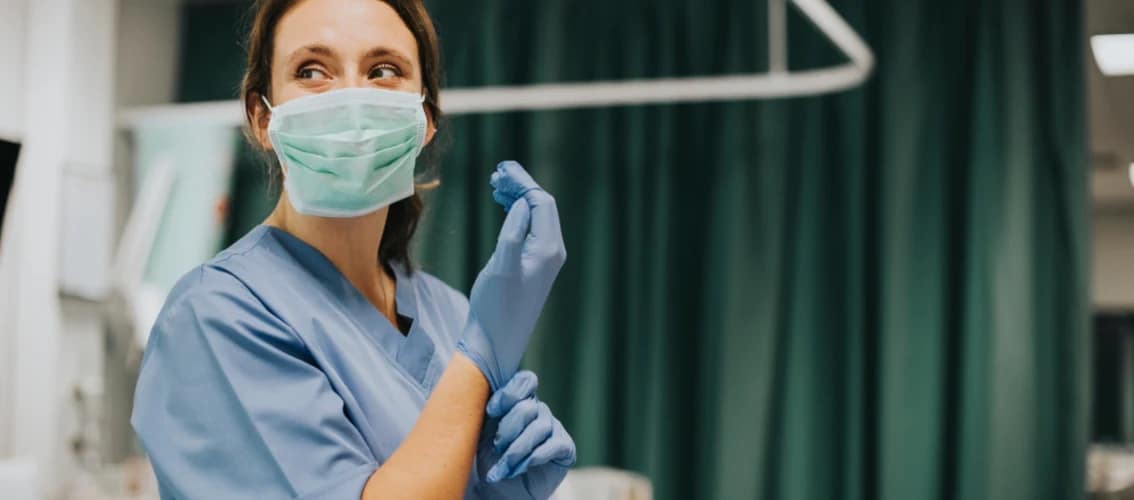 Want to become a doctor but aren't sure which kind?

What Kind of Doctor do You Want to Be?
Choosing a career path is difficult for everyone but especially for those pursuing medicine. What if you know you want to be a doctor, but aren't sure if you want to go to medical school or become a dentist instead? Both dental and medical school require four years of school after receiving your bachelor's degree. As you know, physicians have dozens of specialties to choose from once they graduate medical school, but few people realize that dentists have specialties, too. For example, dentists can work as general dentists, or opt for a specialty practice, such as root canals, dentures, oral surgery or alignment issues.
The length of training varies according to the specialty, whether you want to become a physician or a dentist. Physicians who wish to become family practitioners (sometimes called general practitioners) must complete a three-year residency. Dentists who wish to specialize in oral surgery have an unfortunate seven years of additional training, several of which are spent with patients. Still aren't sure if you want to be a dentist or a physician? Let's keep going and review the key differences between dental school and medical school.

Dental School vs Medical School Acceptance Rates
Getting accepted to an accredited dental school isn't easy. According to the American Dental Association, just 55.3% of applicants that sought admission into one of the country's 66 accredited dental programs in the 2018-19 school year were enrolled. The acceptance rate for medical school is even lower. According to the Association of American Medical Colleges, the national medical school acceptance rate is 43%. As you're reading this, keep in mind that the United States has a far greater number of medical schools than the number of dental schools and more applicants, too.
With more applicants and more schools, the medical school admissions process could be considered more competitive when compared to dental school admissions. The average M.D. matriculant, according to MedEdits, tends to have an average 3.7 GPA and an MCAT score in the 82nd percentile. D.O. matriculants also have a 3.5 GPA MCAT score in the 75th percentile. Comparatively, dental school matriculants have an average 3.5 GPA and DAT score in the 75th percentile.

Is Dental School Easier than Medical School?
In this next section, we will offer a thorough breakdown of dental school vs medical school education. How hard are you willing to study? What interests you? Do you really want to start something that you aren't sure you can finish? Keep all these questions in mind as you read about what each medical school will be like.
Dental School Overview
Program duration. Four years
Flexibility. Little to no flexibility in the curriculum
Structure of curriculum. In dental school, you will start out in the classroom for several years and then take it to a clinical environment. In technical terms, students learn from a multi-disciplinary science-based curriculum, department-based classes, and then train in cross-disciplinary environments.
First and second years of school. This is when you are hitting the books. You will study biology, body functions and structure, and disease. Any clinical work in this time is a simulated practice.
Third and fourth years of school. The final two years of dental school involve clinical study through direct patient care and some practice management. This is when you will gain experience caring for all types of people, from children and geriatric patients to the disabled and chronically ill.
Medical School Overview
Program duration. Four years, plus a residency and then the option for fellowship which would be a total of ten years. Keep in mind that fellowship is far from required.
Flexibility. Little to no flexibility in your routine or curriculum until the third year.
Program focus. You'll study human anatomy, structure, pathophysiology, diseases, and function.
Program outcome. The opportunity to enter into a residency program, develop skills in patient care, and an introduction to specialties in the field of medicine.
First and second years of school. Students learn basic sciences like anatomy, pathology, biochemistry, pharmacology, and microbiology in classroom and lab environments. You are also taught the basics of patient interviews and examinations in the first two years.
Third and fourth years of school. The final two years of medical school typically involve doing rotations at hospitals and clinics that are affiliated with the medical school the student is attending. The culmination of the experience is passing the United States Medical Licensure Examination (USMLE).
Dental School vs. Medical School FAQ
There's a lot of people out there asking the same sort of questions you are regarding the difference between dental school and medical school. Let's take some time to review frequently asked questions.
Do dentists take the MCAT?
Dentists do not usually take the Medical College Admissions Test (MCAT). Dentists take the Dental Admission Test (DAT), which tests basic academic skills, general scientific comprehension, as well as perceptual ability.
How competitive is dental school?
More than 12,000 individuals apply to dental schools each year, and there are just 5,000 available spots in the US each year, making it incredibly competitive with a roughly 55 percent acceptance rate.
How much do dentists make?
According to ZipRecruiter, dentists make about $80 an hour, with an average median salary of $166,403 per year.
Do dentists make more than pharmacists?
According to the U.S. Bureau of Labor Statistics, pharmacists earn $60.64 per hour or $126,120 annually, which is significantly less than what dentists make.
What is the highest paid dentist?
According to Indeed, the highest paying dentists are oral and maxillofacial surgeons with a national median income of $288,550 per year or $138 per hour.

So What is it Going to Be: Dental School or Medical School?
There is no doubt that when it comes to dental school vs. medical school, they are challenging, but in their own way. They both offer a similar curriculum throughout all four years. There are many who will argue that a dental school can be more challenging because there's no period of residency where students can hone their skills. With dental school, the education is packed into four years. Based solely on duration, med school is more complicated because the length of study can last up to ten years. While it takes a medical doctor as long as ten years to become fully independent, dentists can be up and running in less than six.
Nevertheless, both medical and dental programs require brains, dedication, sincerity, altruism, hands-on practice, and the ability to think on one's feet. Whether you choose a medical school or dental school, you'll need the perfect blend of motor skills, empathy, and understanding to enter either profession.