Fair Compensation Guide to Dermatologist Salary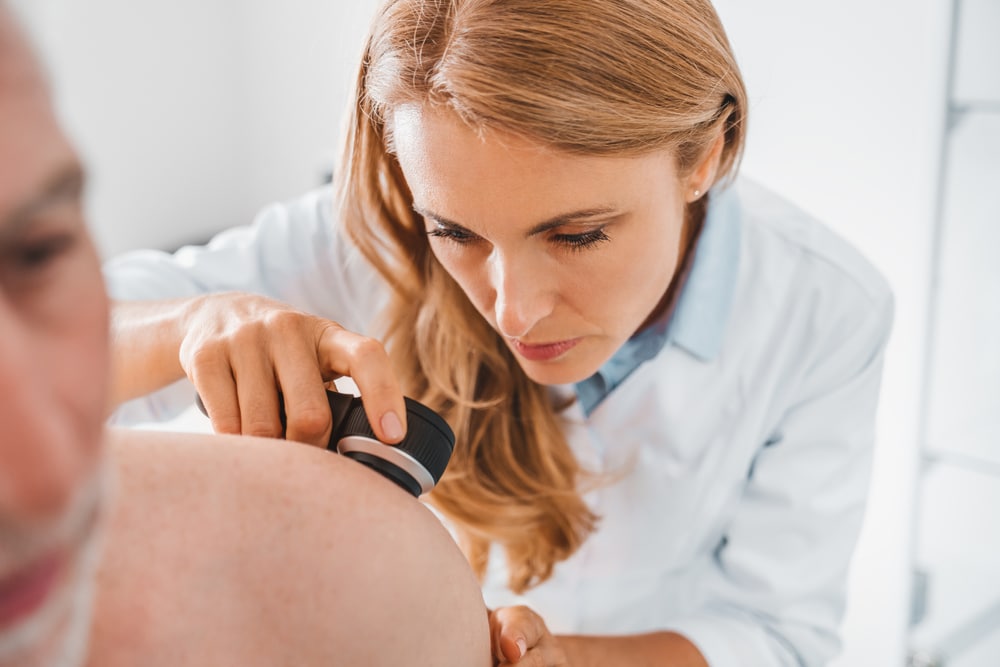 Various factors can affect how much a dermatologist will earn. From location to gender, experience, and type of practice, individual circumstances can create large salary ranges for this specialty.
How can you determine fair compensation for your next position as a dermatologist and possibly increase your salary during negotiations?
This article will provide up-to-date data showing how to increase your income by leveraging these factors.

---
Average Dermatologist Salary
According to Medscape's most recent compensation survey, the average salary for dermatologists is $438,000.
The Bureau of Labor Statistics has quite a lower number, stating that, on average, dermatologists' average base salary was $302,740, with the mean hourly wage being $157.53.
On the flip side, Salary.com corroborates Medscape's numbers, with the top 90th percentile earning up to $491,039. However, those at the 25th percentile should only expect to earn $319,800.
Among the dermatologists surveyed by Medscape, 64% felt they were fairly compensated for their annual salary, and 99% said they would stick with their specialty if they could choose again.
From this data, we can assume that dermatologists are one of the most content specialties of physicians in terms of both pay and daily workload.
Let's delve deeper into what could affect the total compensation from one job to another.

---
Factors That Affect a Dermatologist's Salary
Salary estimates for a dermatologist are just that, an estimate. No exact number can be given for what a full-time dermatologist position should pay.
This is because each individual's circumstance and job position can vary based on:
Years of Experience
According to Medscape, after finishing medical school, a resident can expect to earn around $64,200 during their first year, with a slight increase in pay for each subsequent year of residency.
Once they are ready to begin practicing as a dermatologist, these physicians' pay will increase with experience. However, that greatly depends on the type of practice and the market demand.
Payscale's graph shows that entry-level dermatologists earn, on average, $242,000.
After five years of experience, this number dips slightly to $231,000. Entry-level physicians may have a higher starting salary due to income inflation, while those within five years experience are still working up to that number. Many physicians hired five or so years ago have yet to earn a raise, but when their contract ends, they negotiate higher compensation.
Dermatologists with 10+ years of experience will earn $260,000 or higher. With 20 or more years of experience, that number jumps another $6,000.
Location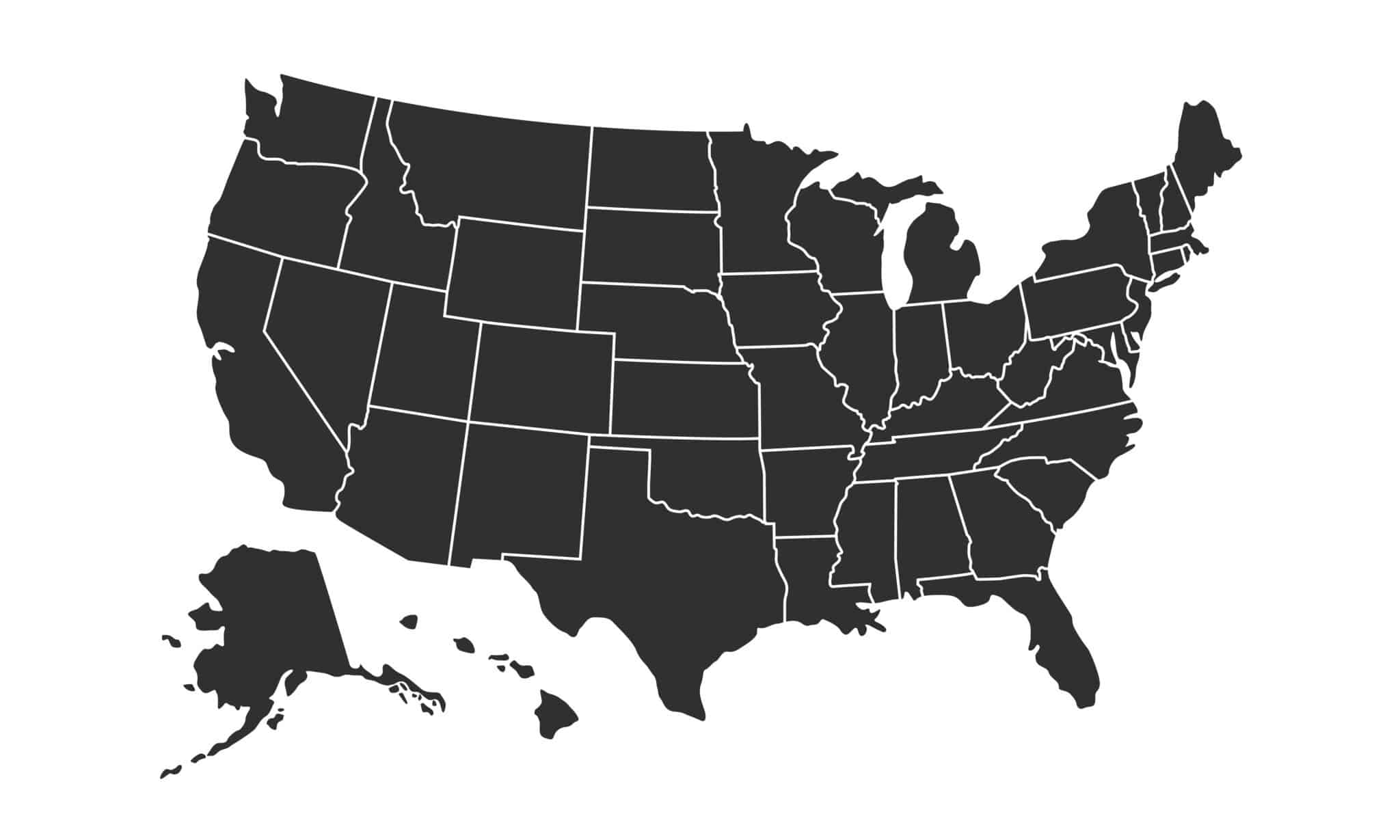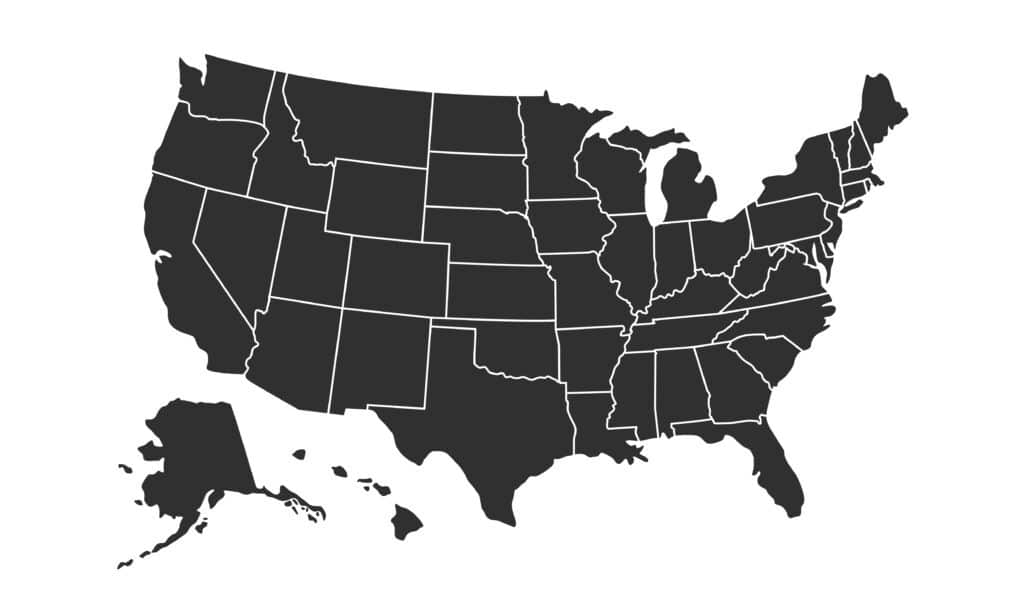 The cost of living in a particular area can affect the expected salary of a dermatologist. However, the biggest factor is how much demand there is for this specialty.
How much does a dermatologist make state by state? Let's compare the highest-paying states and the lowest.
Top Paying States
According to ZipRecruiter, several states pay well above the national average for dermatologists.
According to their data, dermatologists in New York earn an average of $350,415. Those in Idaho earn $343,332, and California pays its dermatologists $335,845.
BLS data shows that Alabama, Maryland, Mississippi, and Oregon are among the top-paying states, but they couldn't provide the actual salary.
Indeed shares their numbers based on the salaries offered by the job postings on their site. They have Montana and New Hampshire with more than $400,000 for the median salary of a dermatologist.
Generally, states in the south, like Florida, Arizona, and Louisiana, earn midrange salaries.
Lowest Paying States
ZipRecruiter has the lowest-paying states as North Carolina with $223,030, Louisiana with $235,739, and Georgia with $246,252 for dermatologists.
Indeed lists Hawaii, Michigan, and Maine as the lowest paying states, all earning under $160,000 per year, which is very different from ZipRecruiter's data.
Their data agrees with Michigan earning a low salary. However, Maine and Hawaii made ZipRecruiter's top ten list of highest-earning states.
Highest Paying Cities
Even though some states have an average salary that isn't considered among the top, they could still contain a particular city that offers one of the highest numbers.
ZipRecruiter lists ten cities that pay the highest for dermatological jobs. Most towns that made the list are located in California and New York, not surprising since both made the top three highest-paying states list.
However, Ramblewood, Pennsylvania, and Marysville, Washington, also made this list: two cities from two states that did not rank among the top ten.
Again, the BLS website shows a few discrepancies, adding cities like Asheville, North Carolina, and Birmingham, Alabama, as the top-earning cities.
Indeed lists Brooklyn and Queens, New York; Houston, Texas; Phoenix, Arizona; and Reading, Pennsylvania, as the top earning cities. They surprisingly list the average salary in Los Angeles for dermatologists as low as $194,000 per year.
Type of Practice
Dermatologists can also expect to see a change in salary across the various types of practices.
Here is a breakdown of the highest and lowest-paying employment positions for dermatologists, according to the Bureau of Labor Statistics:
Hospitals
Working for a public hospital is the second lowest-paying position for a dermatologist, earning an average of $ 274,350. However, it is one of the easiest jobs to get.
This is where most entry-level dermatologists begin their careers and then work their way up to a better position after they have a few years of experience under their belt.
Outpatient Clinic
Dermatologists who work for an outpatient clinic can earn around $239,200 per year, which is the lowest-paying industry to work for in this specialty.
Private Practice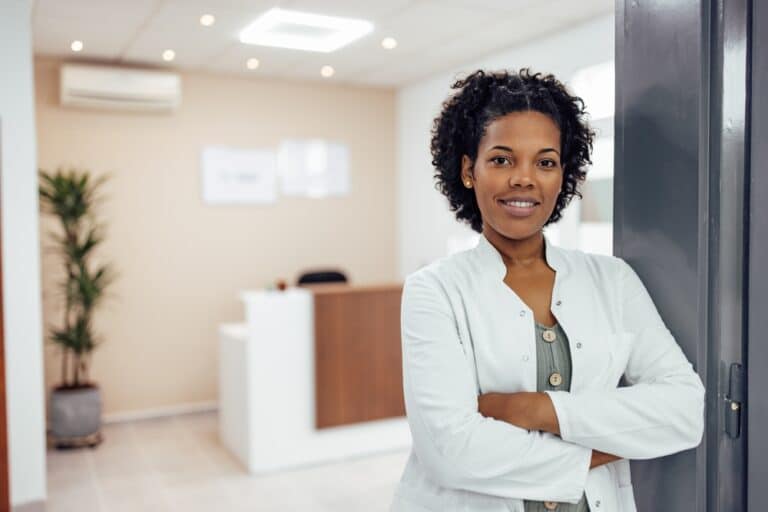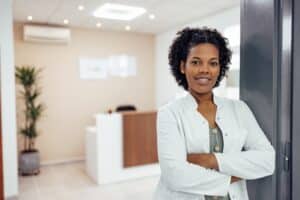 The position with the highest potential for income for a dermatologist would be to work for a private physician's office with numbers from $338,810.
Board-certified dermatologists can negotiate slightly higher pay.
Locum Tenens
According to ZipRecruiter, the average locum tenens pay for a dermatologist is only $230,842.
Of course, you can earn more if you go to the right location and have an impressive CV.
Gender
According to Medscape, male specialist physicians made 31% more overall than their female counterparts.
Is this also true of dermatology?
One study shows that female academic dermatologists earn less than male dermatologists, even though females make up almost half of all these dermatologists in the country.
Statista shows that female dermatologists made 12% less than male dermatologists.

---
Subspecialties for Dermatologists
Even though dermatology is a specialty, you can individualize your career even further with a subspecialty.
The following three subspecialties are the most common in dermatology, and each will have its own salary expectation:
Pediatric Dermatology
Dermatologists who specialize in the diagnoses of skin conditions and skin care of infants and children are called pediatric dermatologists.
Unfortunately, specialists with "pediatric" in their job title often earn a lower average salary than non-pediatric specialists, which is also true for dermatologists.
Salary.com has the average base salary for a pediatric dermatologist as $239,609, with the potential to increase that with a bonus of up to $60,000.
These specialists can earn more in cities like San Francisco (with an average of almost $300,000) and in New York (over $280,000).
Procedural Dermatology/MOHS Dermatology
MOHS, or procedural, dermatologists are physicians who specialize in a procedure called MOHS surgery, used to treat certain types of skin cancer.
These dermatologists, according to ZipRecruiter, earn an average of $271,983.
As with all other dermatologists, the location, experience, gender, and type of practice can affect their salary for better or worse.
For example, MOHS dermatologists in Californian cities typically earn over $300,000.
Those in the 90th percentile earn upwards of $400,000.
Cosmetic Dermatology
As the name implies, cosmetic dermatologists specialize in completing cosmetic procedures for their patients affecting the skin, hair, and nails.
These procedures can include (but aren't limited to) botox injections, laser hair removal, and non-surgical fat reduction.
What does a dermatologist of this sort make? According to Salary.com, the average salary for a cosmetic dermatologist is $252,575.
California, Alaska, and Washington D.C. are the three highest-paying areas for cosmetic dermatologists, each paying over $280,000 per year.

---
Benefits to Increase the Value of Your Employment Contract
Along with salary, dermatologists have the opportunity to negotiate added benefits from their employment contract.
While many of these benefits aren't monetarily dispersed, you can put a value on them. Some enable a dermatologist to save money for retirement, while others provide financial protection.
Here are some of the most common non-monetary benefits included in a dermatologist's employment contract and their potential value according to Salary.com:
Paid Time Off
Since this is a full-time job, you can usually earn some PTO. There is nothing like being able to take a few days off and not worry about the loss of income.
The average worth of this benefit is $55,642. That's a lot of added value to a position as a dermatologist.
Pension
The next most valuable added benefit to negotiate for your employment is a solid pension plan.
This can help to set a dermatologist up for a better retirement when the time comes. The average value of a dermatologist's pension is $13,750.
401K/403B
Another addition to a dermatologist's retired life is their 401k or 403b, depending on the type of healthcare organization they work for.
The federal government has regulations limiting how much you can add to this account each year. Employers contribute an average of $10,000 per year in this field.
Disability
As a high earning professional, investing in a comprehensive disability insurance plan is a smart financial move to protect you in the case of becoming disabled.
Employers can help with this by offering their own disability insurance plan as part of their benefits package. On average, this group plan is worth $7,820 per year.
Even though it is advised that physicians purchase their own personal long-term disability plan for better coverage, this additional policy can certainly help.
Healthcare
Health insurance is always a highly coveted benefit of any employment contract. The average value of a dermatologist's employer-provided healthcare plan is $6,374.

---
Recap
With all of the factors that can affect a dermatologist's salary, it can be overwhelming to identify a fair market value for your own employment.
The best path is to do your own research before applying for a position, including asking your peers with similar circumstances.
After securing a position with a salary you're comfortable with, you need to follow a healthy financial plan to do the most with the money you earn.
LeverageRx
specializes in helping medical professionals take control of their finances with everything from refinancing student loans to finding the best mortgage to protecting your income with insurance.