Earnest: 2022 Student Loan Refinance Company Review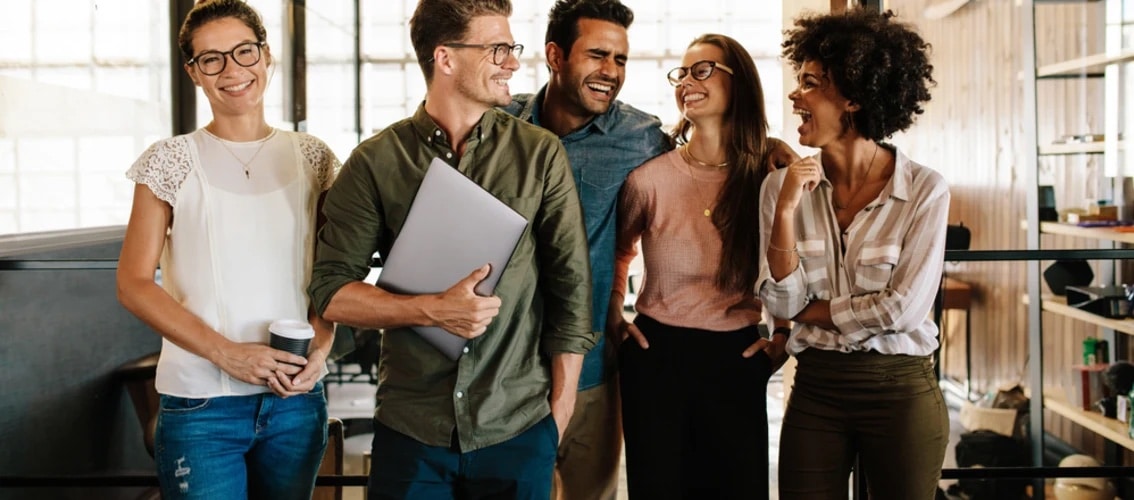 The student debt crisis is no joke.
Fortunately, new college grads have more options than ever before when it comes to tackling student loan repayment. And that's certainly cause for celebration.
In this week's student loan refinancing company review, we break down everything that Earnest has to offer, including:
Earnest's eligibility requirements.
Benefits of refinancing with Earnest.
How the Earnest user experience works.
About Earnest
Since its 2013 inception, Earnest has firmly positioned itself at the forefront of a new wave of companies eager to revolutionize the student loan refinancing space.
Earnest strives to paint a complete financial picture of each and every applicant through a data-intensive background check.
"We go beyond credit scores to evaluate applicants more comprehensively. From savings patterns to career trajectory, we consider your unique financial situation to provide rates and terms tailored to you," reads the company's website. "Our comprehensive underwriting process reduces the risk of fraud or default, and ensures we take on only the most financially responsible applicants. By being confident in our clients, we can give them lower rates."
The result? Earnest has reported average savings of nearly $31,000 for borrowers who refinance their student loans.
The company provides student loan refinancing for your medical school loans in 45 states and the District of Columbia. Its services are not available in Alabama, Delaware, Kentucky, Nevada and Rhode Island.
Location aside, another disqualifying factor for an Earnest refinance loan is if your original loan is from Sallie Mae. This is due to a non-compete agreement by its parent company, Navient. (Navient bought Earnest in 2017.)
Furthermore, it's important to note that Earnest does not:
Allow co-signers on its loans.
Offer income-based repayment plans or Public Service Loan Forgiveness.
Earnest student loan refinancing eligibility
To qualify for student loan refinancing from Earnest, you must:
Be a U.S. citizen or possess a 10-year non-conditional Permanent Resident Card.
Be less than a half-time student.
Have a degree and student loans that are in repayment; or be scheduled to complete your degree at the end of the current semester.
Be the primary borrower on the student loans you would like to refinance.
Not be requesting new loans for future schooling.
Have debt from a Title IV-accredited school.
Have a minimum of $5,000 in student loans to refinance.
Have a minimum credit score of 650.
Be employed, have a written job offer for a position that starts within 6 months, or possess consistent income.
Have student loan accounts that are all in good standing.
Be current on your rent or mortgage payments.
Not have a bankruptcy on your credit report or accounts recently in collection.
Earnest will also review your finances to ensure that you:
Have enough savings to cover at least two months of normal expenses, including housing.
Spend less than you earn and have increasing bank account balances.
Do not carry large amounts of non-student, non-mortgage debt, such as credit cards and personal loans.
Have a history of making payments on time.
Are not regularly charged late, overdraft or insufficient funds fees.
Benefits of refinancing with Earnest
Do you check all the boxes above? If so, here are the various benefits you expect when refinancing your student loans with Earnest:
Earnest charges competitive interest rates on refinancing loans with some of the lowest APRs among its competitors. These lower rates are based on savings patterns, career potential and investments.
Earnest does not charge application fees, origination fees or prepayment penalties.
After making on-time payments for six months, Earnest enables borrowers to skip one payment each year. However, note that though your monthly payment will increase to account for the skipped payment.
The company provides the ability to switch between fixed and variable interest rates.
Its incredibly user-friendly online dashboard gives borrowers the ability to customize loan payments with ease.
The company offers a 0.25% interest rate reduction if you agree to make monthly payments via an automatic deduction from a savings or checking account.
In addition, Earnest also offers unemployment protection. If you find yourself unemployed, you can defer payments up to three months at once, and for a total of 12 months over the life of the loan.
The application process
The entire online application process at Earnest is designed to completed in less than one week.
Applicants begin with a streamlined application that goes well beyond your credit score and other high-level financial criteria. In doing so, the company's algorithm identifies credit-worthy borrowers who have promising professional futures.
Upon signing a loan offer, Earnest's Client Happiness team will be at your side from day-one to debt-free.

Precision Pricing keeps interest rates low
One of Earnest's largest competitive advantages is its Precision Pricing feature.
Earnest Precision Pricing is designed to find the "sweet spot" between what you can afford and what you should be paying in interest. This allows the company to establish better loan terms so that you enjoy monthly payments you can actually afford.
For example, if you can afford to pay $1,000 a month on your student loan, a traditional lender may offer a 10-year repayment term in which you would have to pay $1,100 a month. Since you can't afford to repay that much, you would have to settle for a repayment term of, say, 15 years. That means you would be paying a much higher interest rate and more total interest over the life of the loan.
With Precision Pricing, Earnest will find a repayment term, within a month, that offers a $1,000 monthly payment. Therefore, you might have a repayment term of 10.5 years instead of having to make the inconvenient leap to a 15-year term.

Key takeaways
The goal of this article is help you decide if what Earnest has to offer is right for you. In order to do so, it's important to take the following into consideration:
Who Earnest is for.
How Earnest works.
Why it all matters.
Now to be fair, this can quickly become overwhelming when doing so for multiple companies. So, what's the best way to move forward? One easy way is to start by seeing your options through our student loan refinancing partner, Credible.