The Best MD MBA Programs for Doctors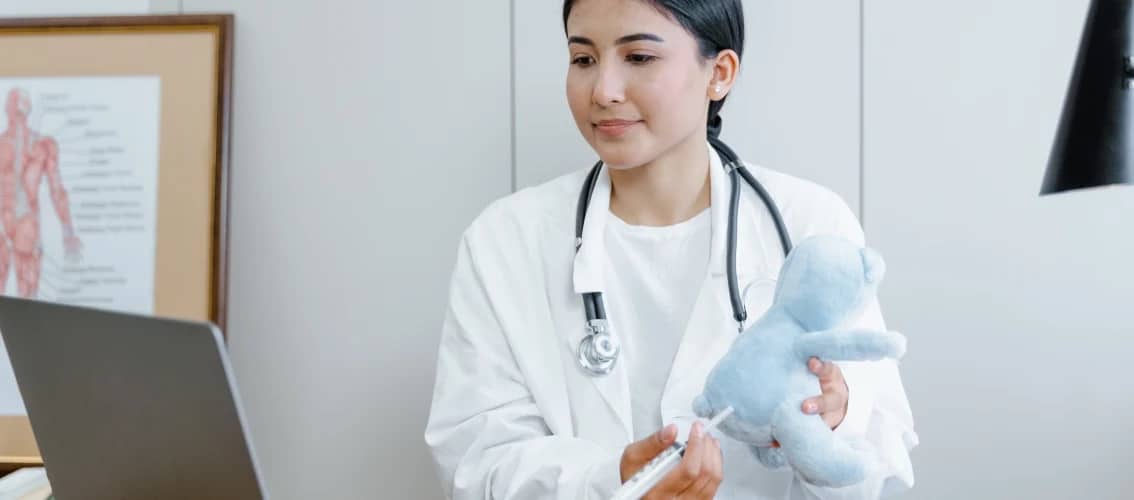 Surprisingly, spending years in school studying medicine isn't an exact ticket to the career you may want as a physician. There are some doctors that prefer to stay out of direct practice and focus on the business side of medicine. For those people, getting an MBA on top of an MD is a good option.
But is it worth the extra commitment? And what kind of MD/MBA career options are out there? Keep reading to find out.

What can you do With a MD/MBA?
It's clear that physicians who get both an MD and an MBA veer towards administrative and management positions versus practicing in a clinical setting. Below are a couple of common MD/MBA jobs to consider:
Management positions in hospitals
Hospitals are businesses at the end of the day, so they'll need qualified people with both medical and business knowledge. You can make some fairly generous salaries in various hospital management positions. Here are just a few career options:
Hospital CEOs and CFOs – about $153,000/year
Hospital administration – about $110,000/year
Hospice administrators – about $100,000/year
Health clinic administrator – about $96,000/year
Healthcare consultant
Hospitals, private practices, and medical nonprofits need business consultants to help instruct them on how to best operate. You'll need to be able to do some personal branding for this type of position, as you'll need to build your reputation as a medical and business expert. On average, healthcare consultants make between $70,000 – $100,000/year.
Executive at a healthcare company
The healthcare industry is a huge one. If you're looking for a high-powered career that combines medicine and business, working in upper management at a healthcare company may be exactly what you're looking for.
Health insurance company CEOs make millions each year. Some practicing physicians don't even make that kind of money. That's the highest level you can hope to reach, so more realistically, your average executives at healthcare companies make about $90,000 – $100,000/year.
Private practice physicians
Getting a degree in business can help physicians understand the ins and outs of running their own private practices. While you don't need an MBA to open your own practice, understanding the complexities of how businesses run can help make the process a whole lot easier.

How Long Does it Take to get an MD/MBA?
How long it takes to get an MD/MBA depends on a few different factors. If you choose a specific dual MD/MBA program when you first attend college, these often take about five years to complete (after you've completed four years of undergrad).
If you choose to pursue both degrees separately at different times in your life, you'll complete an MBA, which takes two years if you're pursuing the degree full-time. In addition, you'll complete an MD which is four additional years after you get a bachelor's degree.

Are MD/MBA Programs Worth It?
MD/MBA programs are very rigorous. You're not only learning how to practice medicine, but you're also studying business management as well – two challenging fields of study. You should only pursue both if you truly intend to use both degrees.
If you want to pursue a traditional medical career, and are looking to add a few extra letters to your title, an MD/MBA program won't be worth it, financially or otherwise. If you're looking to go into a management position in the healthcare industry, that's when an additional MBA program will be worth it.

When is the Best Time to go for an MBA
There are a few different tracts you can take if you want both an MD and MBA.
Getting a combined MD/MBA as a medical student
If you're one of the lucky ones that knows right out of the gate that you want to focus on business within medicine, getting a dual degree is easiest when you first start out. You won't face the pressure of being an intern or resident, so you can focus on just your studies.
On the flip side, however, you will add an extra year, potentially two to your college career if you go this route. Plus, MD/MBA programs don't come cheap, and there's only about 65 programs to choose from in the U.S.
Getting an MBA as a resident
Getting an MBA as a resident likely won't be fun. You'll be in the middle of training to be a physician, which doesn't offer much, if any, free time. Studying for your MBA is also a full-time commitment, so it's best to do so before your residency or once you've finished it.
Getting an MBA as an attending
For those further along in their careers, it can make sense to go back to school and get your MBA. You're in a better position financially, you may have already paid off your other student loans, and you have more control over your schedule.

The Best MBA Programs for Doctors
University of Arizona
The University of Arizona offers both an MBA/MD dual degree and a MBA/Doctor of Pharmacy degree. Both programs are five years, and you can apply in your third year of medical school. These programs are highly ranked amongst business and medical schools across the country.
Duke University
Duke, one of the country's best medical schools, offers a dual MD/MBA program. Their program is five years, and students typically apply in their second year of medical school. They say their students who don't go on to practice medicine, go into careers in consulting, banking, life sciences, administration, or policy.
Northwestern
Northwestern is another prestigious university that offers an MD/MBA program. You can apply for the dual degree in your third year of medical school. Northwestern's advantage is their extensive network you'll get access to, as they have partnerships with a wide variety of industries.
Harvard
Harvard is one of the most well-known medical and business schools in the country. They started a dual degree in 2005 that combines both of these rigorous programs. The curriculum focuses on strategy, economics, finance, marketing, and operations, giving you a wide range of career options.
Berkeley
If you want to focus on public health, Berkely has the MBA program for you. Combined with a Masters in Public Health, you'll get direct training to prepare you for healthcare management. They also focus on biotech and pharmaceutical business.