Becoming a Medical Expert Witness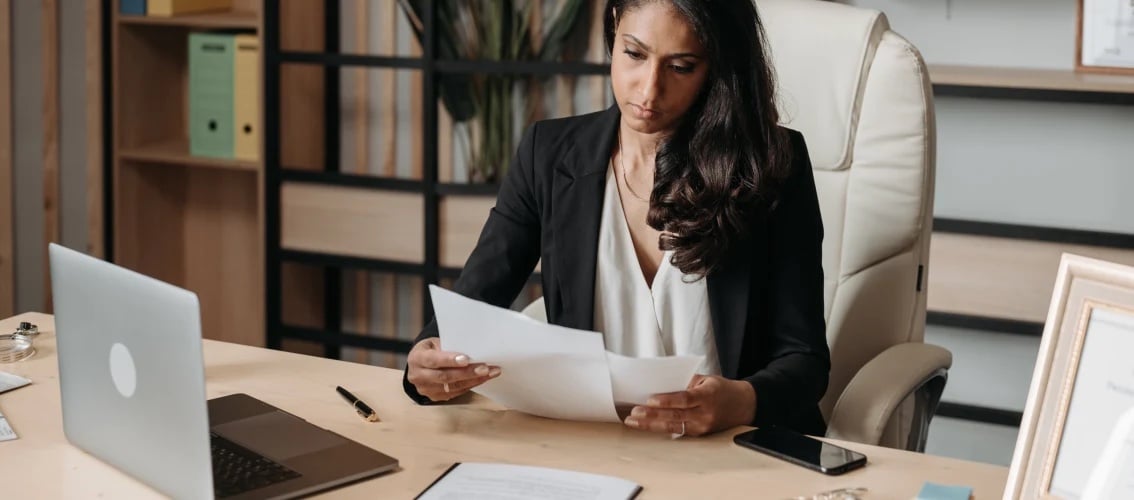 A medical professional's expert witness testimony can change the course of a trial instantly. Both evidence- and experienced-based opinions from doctors have made a lasting impact on the outcomes of many trials. If you believe you have sound expert judgment in your field, you may want to consider becoming a medical expert witness. In this article, we will review what qualifications are needed to become a medical expert witness, what medical expert witnesses earn in salary and how exactly to apply to become one.

What is a Medical Expert Witness?
A medical expert witness is a physician, nurse surgeon or other licensed practitioner who provides expert testimony in court cases in a particular medical area. Sometimes their purpose is to explain something technical or something possible to a jury. The types of court trials that call for medical expert witnesses range widely. That said, these medical professionals are not only there to give an opinion or perspective for the jury during the actual trial. A medical expert witness also helps lawyers understand the medical aspects of a case before the trial even begins (discovery). This could be regarding the medical records of an individual plaintiff or defendant, or the general public (i.e., how long does it take for someone to die from a heart attack). A medical expert witness may be asked to prepare written statements, reports or testify in court.

Medical Expert Witness Qualifications
Expert witnesses must have familiarity with the legal process, be articulate and be comfortable with public speaking. When it comes to the paperwork, it is important the medical expert witness pay attention to detail and be very thorough in his or her analysis or report. Lawyers will be looking for trustworthy individuals who can testify consistently by sticking to their original answers. They will want medical experts to have a firm footing when cross-examined, for example.
It is important to note that physicians who become expert witnesses can and will only do so in their area of expertise. A cardiologist, for example, will never be called on in a trial concerning matters of the brain or memory. The expert witness must evaluate cases objectively, without undue influence, as well as reflect the scientific thought and standards of care in your field. According to the NIH, a physician medical expert witness should:
Limit participation to cases in which you have expertise. You should hold a medical license in the state where you practice medicine, be board certified and be prepared to relate purely educational information in the legal proceeding.
A medical expert witness must provide thorough and fair testimony about medical facts, particularly in medical negligence cases.
You should understand the medical standards being examined before taking on a case, which means knowing the current common practices.
Serving as an expert in medical malpractice cases, you must know when a breach occurs in the standard of care and be willing to submit transcripts of depositions and courtroom testimony for peer review.
Medical expert witness compensation is usually commensurate with the time and effort put in and should not be paid based on "how well the case goes" for the expert witness involved.
How to Get Hired as a Medical Expert Witness
How do you get started as a medical witness? You can sign up with a medical expert witness website such as:
You may also want to get someone to recommend you, get in contact with a lawyer you already know or call lawyers and introduce yourself.

What to expect in court as a medical expert witness
In addition to listing your credentials and explaining why you are a witness in court, you'll also need to know the details of a case. However, opposing counsel will try their hardest to undermine your credibility by trying to poke holes in the length of time you've been practicing, your personal track record with cases or patients, the length of time you've been a medical witness, your knowledge of the case and circumstances of the case and your history of success or experience (or lack thereof). If you can't handle cross-examination by an opposing attorney who may go as far as to attack your credentials, experience or other qualifications, this might not be the field for you.

What to charge as a medical expert witness
What is the expert medical witness fee schedule? In other words, what can you charge? Typically, expert witnesses charge an hourly fee as part of a medical expert witness fee schedule. The average medical expert hourly rate for records review lands around $356 per hour, according to the Expert Institute. However, the physician expert witness fee schedule should look like $741 per hour for review projects, such as neurosurgeons. An emergency medicine specialist's physician legal consulting fees might run $381 per hour, while a nursing specialist medical expert witness fee may receive around $190 per hour.
The amount you receive as part of a medical expert witness fees schedule may depend on your local area, so it's a good idea to ask other physicians who serve as medical expert witnesses what they charge. You can also research medical expert witness fee schedule templates online.

Are there any training courses for medical expert witnesses?
If you're looking for training to become a physician expert witness, you may want to take a look at the following programs to help you, including the following options:
National Association of Certified Valuators and Analysts: The Expert Witness Boot Camp through the National Association of Certified Valuators and Analysts offers an intensive multi-day program to develop medical expert witness skills in the courtroom. It's intended to build your confidence and experience in the courtroom.
SEAK: SEAK provides expert witness training, including mentoring/consulting, seminars, conferences, medical expert witness fee schedule examples, books and practice tools for professionals. SEAK also publishes the #1 rated Expert Witness Directory.
Udemy: This Udemy course can help a doctor expert witness by covering processes from pretrial to preparing for the courtroom. You'll hear from seasoned expert witnesses, a practicing lawyer and a social psychologist to help you prepare.
Hamline School of Law: Hamline's Expert Witness Training Academy (EWTA) provides innovative workshops and training materials to scientists on how best to communicate scientific information in legal proceedings and other adversarial forums.
University of Texas at Austin: You can also find specific training related to specific cases, such as through the Institute on Domestic Violence and Sexual Assault, which offers expert witness training based on gender-based violence. Physician expert witnesses will receive both didactic and interactive learning grounded in science.