Should Physicians Accept Medicare?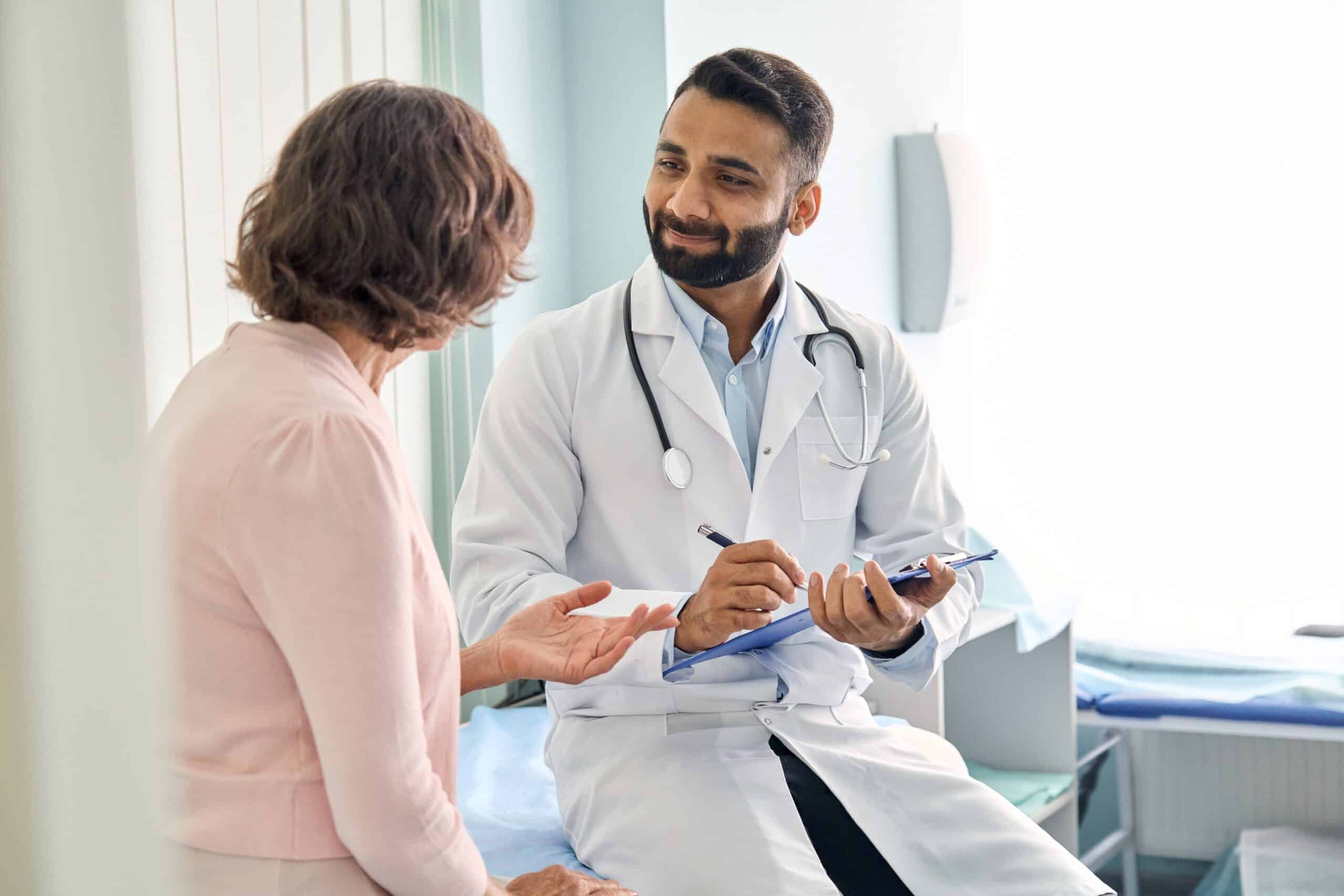 What are your options regarding Medicare participation?

Three Options for Medicare Physicians
The American Medical Association (AMA) developed a handy Medicare Participation Toolkit explaining the different participation options available to doctors. Essentially, physicians who wish to make changes to their participation status in a calendar year need to do so no later than December 31st of the year prior. For example, you must change your status by December 31st, 2021, for the year 2022. All decisions take effect on January 1st and remain binding through the following year. There are three contractual Medicare options for doctors.
Participating Provider (PAR). A physician who signs a PAR agreement accepts Medicare's approved charge as full payment for all Medicare patients.
Non-Participating Provider (non-PAR). Physicians that choose to be non-PAR doctors are still enrolled as Medicare providers but are permitted to collect payments higher than Medicare's approved amount and receive compensation by other means.
An Opt-Out or Private Contractor. Private contracting doctors bill the patient directly, waiving all payments from the Medicare program, either to themselves or their patients.
How Physicians Change Their Medicare Status
Physicians who want to amend their Medicare status from non-PAR to PAR or from PAR to non-PAR are permitted to do so yearly. Once a decision is made, it is binding to the next renewal date through the contracting cycle. Exemptions can be made for physicians whose practice situations change significantly. These changes may include relocating or changing practices.
Physicians who choose to become private contractors must give a 30-day notice ahead of the day that the next quarter of the contract goes into effect. When considering changing Medicare status, a physician should determine if contractual obligations bind them with their health plans, hospitals, or any others that may require PAR status. Also, some states prohibit the balance billing of patients from doctors.

How Does Medicare Pay PAR Physicians?
PAR doctors agree to service all claims under Medicare. That means the doctor must accept the Medicare-approved payment amount. Medicare pays 80% of that amount, and the patient pays 20% in the form of a copayment, representing full payment for all Medicare-covered physician services in a calendar year.
Either a patient or their secondary insurance company will be responsible for the copayment. However, the physician may not bill a patient in an amount that exceeds Medicare's allowance. PAR doctors are required to accept assignments for every Medicare claim, but they are not required to take every Medicare beneficiary seeking treatment.

Why Should Physicians Accept Medicare?
Medicare provides physicians with various incentives to participate in the program, including:
Medicare's payment amount to a PAR physician is 5% more than the non-PAR rate.
PAR physicians are listed in directories provided to groups representing senior citizens and any individual requesting a directory.
Toll-free phone numbers for claims processing are provided by Medicare administrative contractors (MAC) so that PAR doctors can process Medicaid claims faster.
How Does Medicare Pay non-PAR Physicians?
Approved amounts on non-PAR physician service have a set rate of 95% of the standard approved Medicare amount allowed for a PAR physician. This still breaks down at a rate of 80%/20%. However, a non-PAR doctor may charge above the approved Medicare amount. Non-PAR doctors do have a charge limit of 115% of Medicare's approved amount. When you account for the fact that Medicare amounts for a non-PAR doctor are 5% less than those of PAR physicians, that number translates to just 9.25 % over the approved PAR amount.
So, a non-PAR physician can charge 9.5% above the approved Medicare amount. If the approved Medicare fee schedule lists a service amount at $100, the non-PAR physician may collect a total amount of $109.25 for the service ($95 x 115% = $109.25).
That said, when considering the option of becoming a non-PAR physician, one must determine if their total Medicare revenue, coupled with copayment and patient balance billing, is worth it when factoring in bad debt, collection costs, and accepted claims assignment.

How Are Private Contracting Physicians Paid?
According to the federal government's Balanced Budget Act of 1997, physicians and Medicare patients are free to contract privately with one another, allowing doctors to provide services to the patients outside of the confines of Medicare's system. These private contracting choices cannot happen on a patient-by-patient or case-by-case basis. Once a doctor opts out of participating in the Medicare program, they are barred from submitting claims for any patient for at least two years.
If a physician certifies a need or refers a patient for a specific Medicare-covered service that does not involve a payment to that physician, claims may be submitted. Take, for example, a private contracting physician who refers a Medicare beneficiary for inpatient hospitalization or lab work, Medicare will cover those services.

What Physicians Need to Know About Medicare
Physicians must understand the Medicare program fully, especially when deciding whether to become a participating Medicare physician, a non-participating physician, or opt-out of the program altogether. Because the rules about this government-run program are ever-changing, doctors must always keep their fingers on the pulse of Medicare guidelines for physicians.

FAQ about Medicare Physicians
Here are some more frequently asked questions about the relationship between Medicare and physicians:
Do doctors have to accept Medicare for All?
Not all physicians accept Medicare. However, most physicians will, which means that they:
Accept the Medicare program guidelines as full payment.
Submit their claims directly to Medicare, so patients only need to pay their share of a total service bill.
Who regulates Medicare?
The Centers for Medicare & Medicaid Services (CMS) is a federal agency in charge of the country's Medicare Program. The CMS is part of the US Department of Health and Human Services (HHS). CMS is also charged with monitoring each state's Medicaid program.
What is the Medicare three-day rule?
Medicare beneficiaries need to have an inpatient hospital stay of not less than three consecutive days to be eligible to receive Medicare coverage of skilled nursing facility care. A Medicare inpatient will meet the Medicare three-day rule if they stay for three consecutive days in one or more hospitals. A hospital will count the admission day in the three days but not the day of discharge. Before admission, time spent in an ER or outpatient observation will not count toward the three-day rule.