The Pros & Cons of Moonlighting as a Resident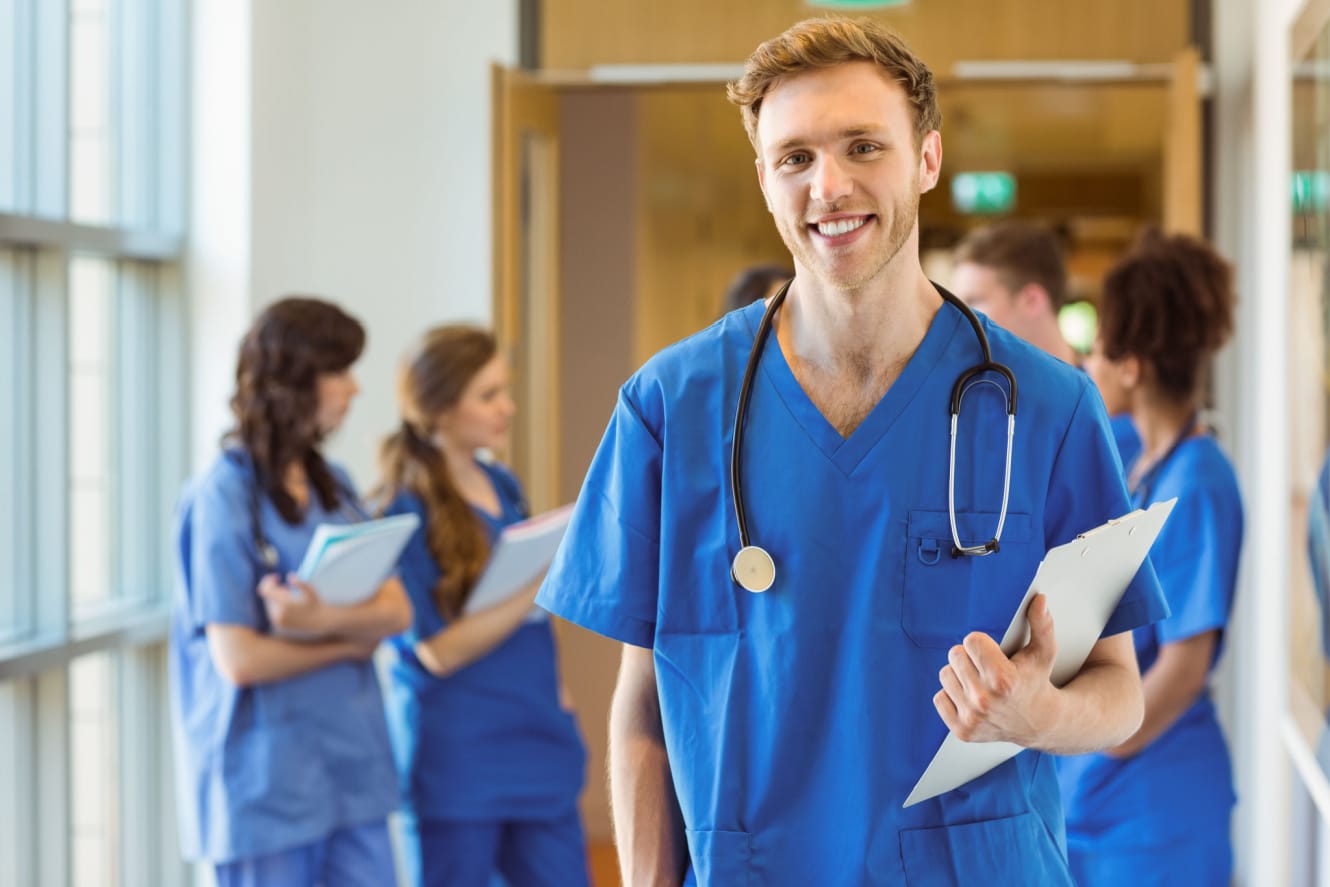 Residents don't make a lot of money. Plain and simple. Compared to their older peers, they're still in the training phase of their career, so it's no surprise really that their salaries are on the lower end. Still, residents need to pay bills, pay down debt, and take on moving costs for their residency programs. 
So, how do you possibly make ends meet as a resident? 
Moonlighting is the perfect solution. You can take on extra shifts in your own hospital or at others in your area to make some additional money. Here's a look at the pros and cons of moonlighting during residency. 

What Does Moonlighting Mean 
Moonlighting is simply working a second job outside of your primary or full-time job. What is moonlighting in residency? For residents, moonlighting involves working as a doctor outside of their regular residency program. 
You'll often hear of two different types of moonlighting as a resident:
Internal moonlighting

. Internal moonlighting involves taking on extra shifts at the current hospital you're doing your residency. 

External moonlighting

. External moonlighting jobs are in other hospitals or clinics than your primary residency location.  
Moonlighting as a Resident: The Pros & Cons
Moonlighting can be a great way to earn some extra income as a resident, but it's definitely not the perfect option for everyone. Here are a few of the pros & cons of moonlighting during residency. 
Pros
Helps you pay off debt faster.

Doctors often have high-priced student loans they need to pay off. Any extra income can go to making larger payments. 

Helps you support your family.

Plenty of residents have families they need to support, but

resident salaries don't have a history of being high

. Working in a moonlighting position can help you pay the bills. 

Allows doctors to check out different specialties.

While in residency you'll experience multiple different specialty rotations, but moonlighting allows you to get additional hands-on experience in different departments. 

Allows doctors to try out different employment locations.

If you work in a city hospital, moonlighting in a rural location may prove to be a more enjoyable experience for you, or vice versa.
Cons 
You'll have less free time.

Residents often work long hours, and adding a few extra shifts to your week means the little free time you do have is gone. 

Working too many hours can lead to burnout.

If you can't handle the long hours, you're doing yourself and your patients a disservice. You'll eventually end up

burning out

which can lead to negative mental health symptoms.

 

Your resident program may allow it.

Certain residency programs require you only work during the hours of your residency

since it's so time-consuming. Either way, you cannot work more than

80 hours each week

, so you'll have limited availability as it is. 
Finding Medical Moonlighting Jobs 
You can find moonlighting jobs as a resident in a variety of different ways. You can use job boards like Indeed where you can search by job type and location. Companies like Barton Associates also feature a locum tenens (temporary doctors) database where you can search for part-time and temporary work. 
If you're looking for internal moonlighting jobs within the hospital you already work in, ask your supervisors or HR rep. They should be able to tell you if there are any additional shifts you can take on. 

Non-Medical Moonlighting Jobs 
There is no rule that says your moonlighting job has to be in the medical field. Maybe you're looking for a less stressful job or you want to explore alternative side income options. Either way, here are a few resident moonlighting jobs to consider: 
Tutor
Whether you're tutoring high schoolers or students about to take the MCATs, your advanced knowledge in the science and medical fields can help. MCAT tutors specifically make an impressive $58,935/year on average. 
Medical writer or editor
If you have some writing talents you can write for medical blogs or journals on a part-time basis. Researching medical topics should be a breeze and as you gain experience, your rate can be quite high. For example, according to the American Medical Writers Association, writers make $112/hour on average, while editors make $73. 
Perform physical examinations for insurance companies
Insurance companies, life insurance companies, in particular, need licensed medical professionals to conduct exams for them. These exams help insurers know what premiums they should be charging consumers. These jobs pay only about $16/hour, but don't tend to take up much time.
Write e-books
You can write e-books about anything. They don't have to be long either. You can focus on medical topics you do know, or venture into more creative territory. E-books take a big commitment up front, but once they're written, you can sit back and relax while they sell. 
Telemedicine
The COVID-19 pandemic gave rise to telemedicine. And there's likely a telemedicine job for any specialty you want. From prescribing medical marijuana cards to being an emergency diagnostician to providing online therapy, chances are you can find an option that works best for you. Plus, you can do this kind of work from anywhere!