A Full Guide for Own-Occupation Disability Insurance for Physicians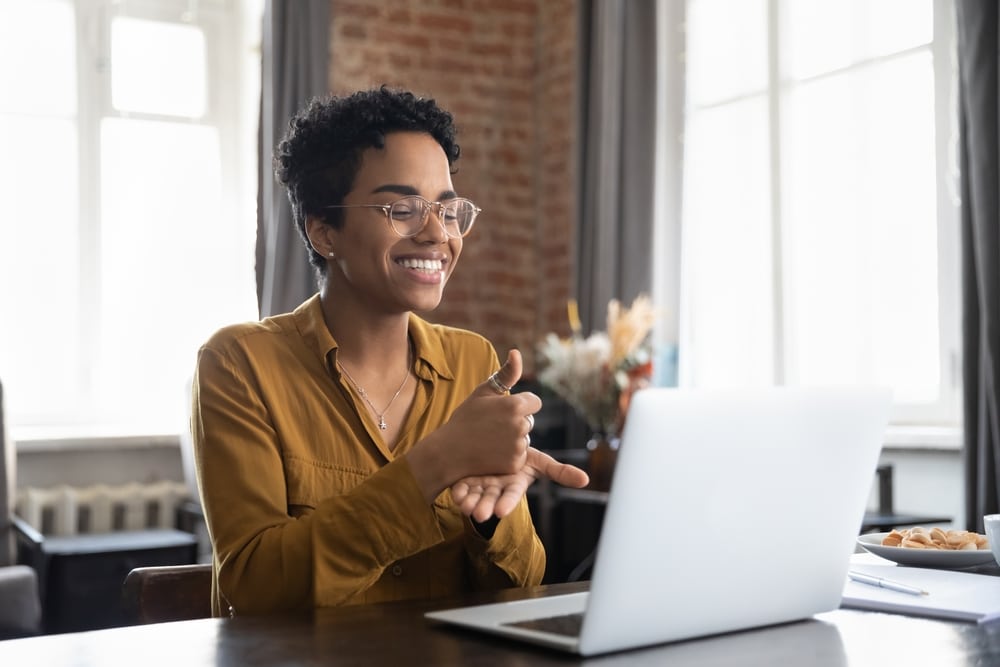 Physicians know that an illness or injury can occur at any time and render them unable to work. They could stand to lose hundreds of thousands, even millions of dollars in income while they recover, if they ever recover at all.
That is precisely why so many physicians protect themselves with physician disability insurance.
But not all policies are created equally.
There are myriad types of disability insurance policies available through various insurance carriers.
Depending on the terms, some carriers make it extremely difficult to ever become eligible to collect benefits.
Why?
The definition of disability.
Physicians, along with other high income earners, need the "own-occupation" definition of disability, and there are several reasons why.
From what it is to why it's the only definition you should select, here's our full guide to own-occupation disability insurance for physicians.

---
Understanding the Definition of Disability
The definition of disability refers to what your insurance company considers to be "disabled." It is the standard that you must meet in order to qualify to collect benefits.
When you file a disability claim with an insurance provider, the first thing the insurer will look at is whether or not your injury or illness meets the definition of disability as stated in your policy.
There are several definitions of disability, and own-occupation is one of them.
Own-occupation is the definition to choose (we'll explain why in a moment), but it is also the most expensive option. In most policies, the own-occupation definition is not the default definition.
To get it, you'll need to add it as a policy rider or as an upgrade to your policy terms.
Riders are additional benefits and terms that increase the value of your policy, and there are many to choose from. The own-occupation definition rider is the most important one to select.
Why is it so important?
Because you have a much greater chance of collecting benefits through an own-occupation policy than through a policy with the less expensive definition of "any occupation".
Regardless of your medical specialty or which own-occupation definition you choose (there are three), in order to get a policy and collect benefits through it you have to be employed. Disability insurance only pays benefits if you have income to protect and income to lose.

---
The Three Versions of Own-Occupation Disability Insurance
Even physicians that are well aware of the importance of own-occupation insurance are sometimes surprised to learn that there are three variations of it:
True own-occupation
Transitional own-occupation
Modified own-occupation
Here's how they differ.
True own-occupation
True own-occupation is the preferred definition, as any injury or illness that prevents you from doing some or all of the substantial duties of your regular occupation can make you eligible for benefits.
The other bonus to this definition is that policyholders can continue to collect benefits even if they decide to work and earn income in a different occupation.
Let's say you suffer a partial disability that prohibits you from doing your current job, but you're still perfectly able to perform a number of other jobs. Under this definition, an insurer will approve your disability claim and start paying benefits, even if there are a hundred other jobs your disability wouldn't prevent you from doing.
True own-occupation benefits will continue to be paid throughout your benefit period as long as you can't return to work doing the same job you did at the time of your injury. For example, a surgeon with an injury that prevents them from standing and performing surgical procedures could continue to collect benefits even if they decide to earn an income from a new job, such as a teacher, a consultant, or an expert witness in court trials.
The own-occupation definition of disability will require paying more in monthly premiums, but it is well worth the cost. Should you choose to work in some other capacity, the benefit payment from your disability insurance plus the income from your new occupation could be even higher than you were earning before.
Transitional own-occupation
The transitional own-occupation definition is similar to that of the true own-occupation definition, but there is one key difference.
With transitional, if you choose to earn income in a different line of work that pays less than you were earning in your regular occupation, your benefits will be reduced by the amount you're earning in your current job.
For example, if your full benefit is $10,000 per month and you choose to work part-time or take a new job that only pays $4,000 per month, your benefit amount will be reduced to $6,000. Should your new job pay more than your old job, your benefit will drop to $0.
Modified own-occupation
Also referred to as "own-occupation not working" or "own-occupation not engaged," the modified definition is dependent on whether or not you choose to work in a different position.
With modified, choose to work in a different occupation, and your benefits will stop, no matter how much or how little your post-disability job pays.
All versions of own-occupation insurance are better than the default definition of "any occupation," which is what most insurance companies offer.
To collect benefits under an any occupation policy, your injury or illness must be so severe that it prevents you from working in any job at all. You have to be either totally disabled or significantly ill or injured to collect at all.
For physicians with highly specialized skills and experience, there's a much greater chance of collecting benefits through an own-occupation policy than through a policy with the any occupation definition.
---
The Benefits of True Own-Occupation Disability Insurance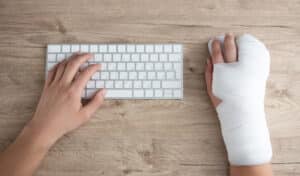 Own-occupation coverage offers far greater value than any occupation disability coverage. Being able to collect benefit payments even if you choose to work in a different occupation is only one of its many pros.
As long as your illness or injury prohibits you from working to full capacity in your current occupation, your medical condition will be a qualifying one.
Many physicians get disability insurance through their employers, but those are group plans that have many limitations. Individual disability insurance policies are the preferred option, as they are fully customizable.
Customize a Policy That's Specific to Your Needs
With an individual policy, you can select your own definition of disability and add a series of extra riders, all of which can increase the value and dollar amount of your disability income benefits over time. Riders may or may not be an option with an employer-sponsored group plan.
When electing riders to add to your policy, pay special attention to the COLA rider (the cost of living adjustment). With this added to an individual policy your monthly benefits will increase over time according to inflation rates. This is key for younger physicians with decades of work ahead of them, as inflation rates usually rise year after year.
Enjoy Non-Taxable Benefits
Individual policies are also non-taxable if you pay your premiums with after-tax dollars. Most disability insurance plans offer a maximum coverage amount of about 60% of your current salary. Because you won't have to pay taxes on benefit payouts, your net benefit amount will be close to the "take home" pay you had before your disability.
Take It With You When You Switch Jobs
Thinking about going to work for a new employer?
Because individual policies are not tied to your employer, you can take it with you when you switch jobs. This allows you to enjoy disability income protection for the duration of your benefit period without having to go through the process of underwriting a new policy.
Ready to figure out which type of policy is right for you?
To obtain and compare disability insurance quotes and terms from different providers, contact LeverageRx now.
---
What to Look For in an Own-Occupation Disability Insurance Policy
When purchasing a long-term disability insurance policy, the definition of disability is one of several important decisions you'll need to make.
In order to get the most out of your policy, you'll want to be aware of these other key factors as well:
Coverage Amount
Insurance companies typically cap monthly benefits at 60% of your current salary. It's best to take the maximum coverage amount available.
Elimination Period
The elimination period, sometimes called the waiting period, is the time frame between the date of your injury or diagnosis and the date that you can start collecting benefits. Elimination periods can be as short as 30 days or as long as 720 days. The shorter the period, the sooner you'll start receiving benefits.
Unless you have a sizable savings account or another form of income, such as spousal income, it's best to choose a shorter elimination period.
Related: How to Choose an Elimination Period
Benefit Period
The benefit period is the duration of time in which you can receive benefits. This period can be two years, five years, ten years, or all the way up until you reach retirement age. The longer the benefit period, the better.
Riders
When customizing a policy, you'll be presented with your choice of a wide variety of riders. Two of the most important ones are the COLA rider, which increases benefits to account for inflation, and the Future Increase Option, which allows you to increase coverage amount without having to undergo the policy underwriting process again.
See also: Residual Disability Rider in a Disability Policy
More Important Terms to Consider
It's also crucial that your policy be guaranteed renewable or non-cancelable.
Guaranteed renewable means that as long as you pay your monthly premiums, the insurer cannot drop your coverage, though they can increase your premiums.
Non-cancelable means that the insurer cannot drop your coverage and they cannot increase your premiums as long as you make your required monthly payments.
More: 8 Key Features That Doctors Need in a Disability Insurance Policy
---
How Much Does Own-Occupation Disability Insurance Cost?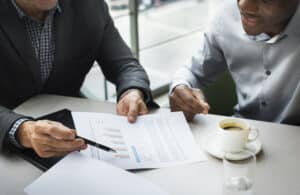 Because individual disability insurance plans are customizable, you'll have many options to choose from that will increase or decrease monthly premium rates.
The key factors that contribute to the cost of disability insurance premiums include:
Coverage amount
Definition of disability
Benefit period
Elimination period
Age
Gender
Current health status
Geographical location
Job specialty
Riders
With so many options that affect rates, the only way to determine what your premium will be is to compare policies with similar terms from multiple insurance companies.

---
How Can You Spend Own-Occupation Disability Insurance Benefits?
Disability benefits serve as replacement income for the salary you can't earn when you're ill or injured. And, like your weekly paychecks, you can spend that money in any way you wish. Your insurance company does not care (and will not ask) how you are spending your benefits. The income is yours, and how you choose to spend it is 100% up to you.
Disability insurance has nothing to do with health insurance, though many people use a portion of their benefits to pay for medical expenses that their health insurance does not cover.
You can also use your benefits to make monthly mortgage payments, cover grocery bills, utility bills, and other living expenses, buy a new car, or take a vacation. It's your money to spend in any way you see fit.
It is a good idea, however, to designate a portion of your benefits for retirement. Using a percentage of your monthly payout to fund an IRA or 401k allows you to continue to save and prepare for retirement just as you would if you were working and earning a regular paycheck.
---
Conclusion
If you're part of a group disability plan through your employer, that's not good enough. What you need is an individual, long-term policy with a true own-occupation definition of disability and the specific terms that are right for you.
Shopping for disability insurance can be confusing, but it doesn't have to be complicated. Contact LeverageRx today, and our team will help you obtain quotes and compare policies to make sure you're getting the best possible policy for the best possible price.