What is an Attending Physician?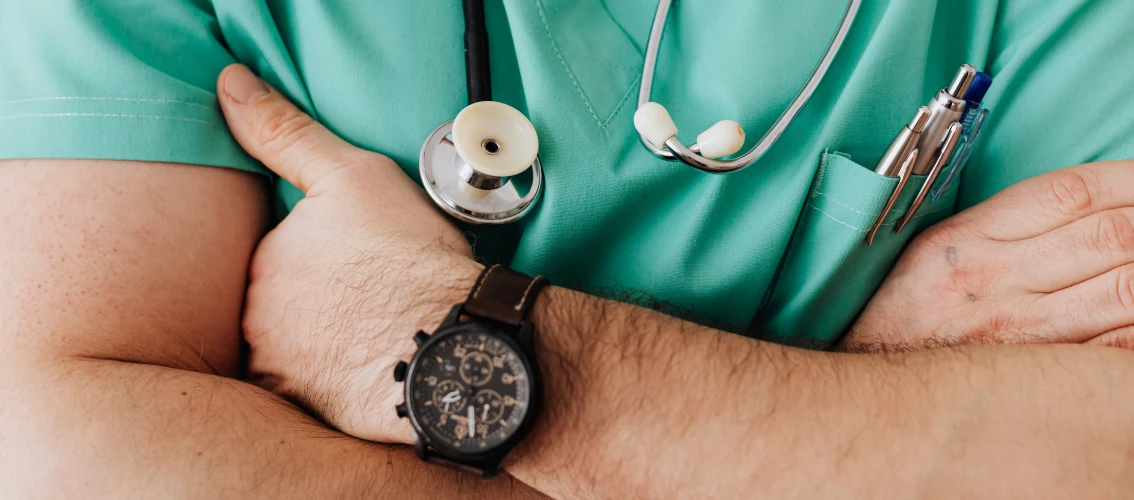 Next to match day, getting hired as an attending physician is one of the most exciting times in the career of a doctor. After many years of studying, you're finally able to use all of the knowledge and training you've gained over the years. Plus, you won't just be helping your patients, you'll also help up-and-coming physicians learn how to practice medicine. Here is what you can expect as an attending physician.

What is an Attending Physician?
An attending physician is a medically trained doctor that has completed all required training, including medical school, residency, and fellowship, if that is applicable to their specialty. An attending physician is board-certified in their specialty by one of the twenty-four American Board of Medical Specialties. They are responsible for making all final decisions on a patients' care, as well as taking part in training interns, residents, and fellows if they work at a teaching hospital.
Do all attending physicians work in hospitals or clinics?
Not all attending physicians work in hospitals or clinics. In fact, according to the American Medical Association in 2020, about 50% of physicians own their own private practice. Private practices allow doctors to have more control over how they treat their patients and eliminates the red tape that doctors often run into at large hospitals. While an attending physician may prefer to start their own medical practice and practice medicine the way he or she likes, managing a medical office may cause more stress than excess paperwork requirements at a hospital.

Responsibilities of an Attending Physician
Attending physicians have worked hard to complete their education. Becoming an attending physician rewards them with the ability to take on a more involved leadership role in the treatment of patients. This reward comes with many responsibilities, most notably:
Patient Care
The biggest responsibility that an attending physician has is the care of their patients. They must familiarize themselves with all of the patients in their care, develop a plan for how to best treat them, and monitor their treatment progression. Attending physicians have the final say in the treatment and diagnosis of all of their patients, even when working with interns and residents.
Supervise and Educate
Attending physicians can't take part in every treatment or procedure for every one of the patients in their care. Instead, they often supervise and educate a team of medical students, interns, fellows, and residents who do the majority of one-on-one care with patients. As an attending physician, you can expect to be responsible for educating those you supervise on how to perform medical procedures, how to diagnose patients, and how to provide patients with the best care possible. Ultimately, attending physicians are held responsible for all medical decisions the team that they lead makes.
Documentation
Documenting the progression of care, from admission to discharge, is an important responsibility of an attending physician. Attending physicians will be responsible for auditing, correcting, and signing off on all documentation. Included in this documentation are attending physician statements, which have an effect on the financial coverage of treatment by insurance companies. If you're asking yourself "what is an attending physician statement" the answer is simple: it is a documented statement prepared by an attending physician that provides medical background information to insurance underwriters.
Discharge planning
Attending doctors should be prepared to coordinate the discharge of patients in their care with house staff. If a patient being discharged needs a referral to another medical professional, their attending physician will sign off on that referral. Sometimes a patient wants to leave earlier than advised, so the attending physician would need to speak to the patient on why it's best they stay. Likewise, some patients love hospital life! So the attending physician is who steps in and assures the patient they are well enough to return home.

How Long Does it Take to Become an Attending Physician?
Becoming an attending physician is no easy feat. In order to do so, you must complete the following educational requirements and training programs:
Undergraduate degree (4 years). Although not required by all medical schools, an undergraduate degree is required by most in order to attend.
Medical school (4 years). All medical doctors are required to complete their MD at an accredited medical school, regardless of their intended specialty.
Residency (3 – 7 years). Every specialty requires different residency lengths. For example, family practice takes only three years, while neurosurgery takes seven.
Fellowship (0 – 3 years). Fellowships are not required to become an attending physician, but they provide a wealth of extra training.
Assuming that you don't take on a fellowship, becoming a resident can take anywhere from 11 to 15 years! With this in mind, here is how long you can expect to study before becoming an attending doctor, based on your specialty:
Anesthesiology – 12 years
Dermatology – 12 years
Emergency Medicine – 11-12 years
Family Practice – 11 years
General Surgery – 13 years
Internal Medicine – 11 years
Neurology – 12 years
Neurosurgery – 15 years
Obstetrics/Gynecology – 12 years
Ophthalmology – 12 years
Orthopedic Surgery – 13 years
Otolaryngology – 13 years
Pathology – 12 years
Pediatrics – 11 years
Physical Medicine – 11-12 years
Plastic Surgery – 14 years
Psychiatry – 12 years
Radiation Oncology – 13 years
Radiology, Diagnostic – 13 years
Urology – 13 years
What to Look Forward to as an Attending Physician
Although it takes a lot of work to become an attending physician, it pays off big. Once you complete your training, you can look forward to:
A higher salary
According to salary.com, the average attending physician makes a salary of $211,491. If you are used to living on a resident's salary, this can be financially freeing. Your salary will differ based on where you practice and your specialty.
More control over where you work
As an attending physician, you can get a job wherever doctors are needed. This gives you the ability to choose where you want to live and practice, in contrast to residencies and fellowships that place you based on where training for your specialty is available.
Your own practice
Not all attending physicians work in a hospital or clinic, some own their own practice. For many doctors, especially those who specialize in family medicine, owning a practice of their own is a long-awaited achievement. Attending doctors who own their own practice are able to make decisions in the best interest of their patients based on their values and ideals. In a hospital, this can sometimes be difficult due to policies and treatment restrictions.
Participating in the education of other physicians
On top of helping patients, attending physicians also help in the education of medical students, interns, residents, and fellows. This can be incredibly rewarding, especially if you enjoy passing along the knowledge that you've learned from your former supervisors.