The Best Credit Cards for Young Doctors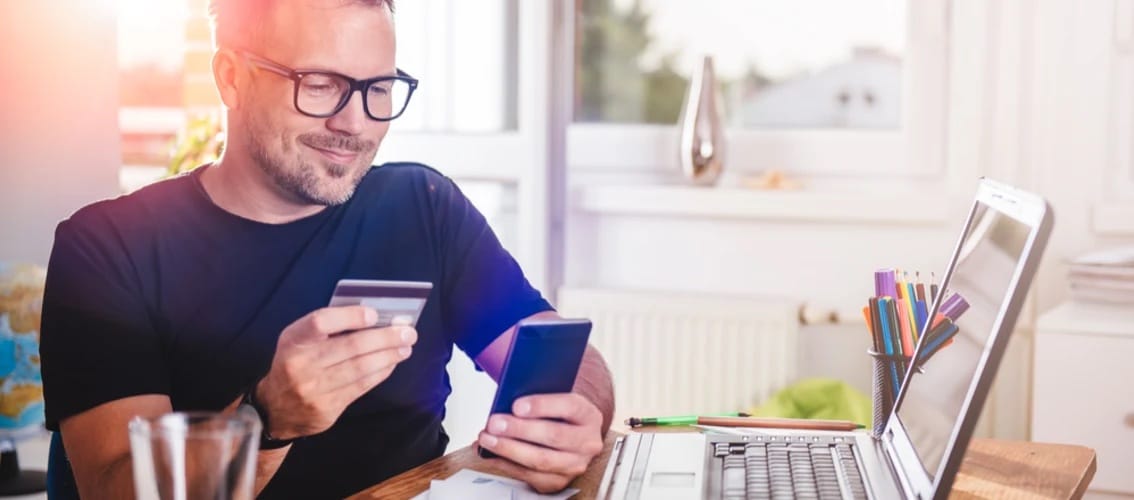 For many years, doctors used to struggle to find financing solutions due to their unique financial situation. After all, doctors tend to have high levels of debt and when first starting out their career, and make very little money. So how are you supposed to make ends meet? In this article, we are going to review the best credit cards for doctors. That said, the world of financing options for doctors have opened wide and you may want to consider one of the following instead:
As you can see, loans for doctors now run the gamut. Personal loans can be used for practically anything and financing companies offer excellent interest rates if you can prove employment or future employment as a doctor. Physician mortgages are available for even residents, not requiring a down payment or charging PMI of any kind. The point is, you have many options. To financially plan as a physician, it's essential you know your options. Let's review your options for credit cards.

NIHFCU Visa Signature Cash Rewards
Many consider this option from the National Institutes of Health Federal Credit Union (NIHFCU) as one of the best for residents and new doctors. The NIHFCU Visa Signature Cash Rewards Credit Card caters to those in the medical field who have yet to establish a solid financial footing.
3% cashback on gas purchases
2% cashback on grocery purchases
1% cashback on other purchases
Similarly, you can donate to any NIH charity using your rewards. This doctor credit card doesn't have an annual fee. When traveling, you earn two reward points for every dollar spent on dining and travel. The NIHFCU credit card has a foreign transaction fee of 1%.

BankAmericard
Here is a favorite among young professionals just starting out, including residents and new doctors. BankAmericard should be your go-to credit card if you wish to:
Pay down balances in a short period of time
Save money on interest
Similarly, this doctor credit card has an incredibly low introductory annual percentage rate (APR) offer. The ShopSafe service that this credit card offers secures your online transaction. The feature allows you to create temporary credit card numbers. This way, you can keep your actual credit card number private and secured from identity thieves and fraudsters. Likewise, this option has a very convenient overdraft protection feature. It will help you prevent declined purchases and return checks when the credit card gets linked to your bank account.

Chase Sapphire Preferred
If you're looking to earn incredible bonus points from your credit card, look no further than Chase Sapphire Preferred. With this doctor card, you will receive:
50,000 bonus points if you spend $4,000 during the first three months.
Two bonus points for every dollar you spend on travel.
Exclusive access to PGA events for any golf enthusiasts out there.
Chase Sapphire Preferred has many redemption options, which allow you to use your reward points to make purchases. For instance, you can use your reward points to book travel directly via Chase's travel portal. You can then pay for your accommodation by transferring your bonus points to any of Chase's travel partners, including Marriot and Hyatt.

Citi Double Cash Card
This is another great credit card for residents and new doctors. With a Citi Double Cash Card, you will earn 2% cashback on all purchases and 1% cashback whenever you pay your statements.
Holders are not subject to any annual fees. Better yet, there is no limit on the cash-back amount that you can earn when using a Citi Double Cash credit card. The credit card has a 0% APR on any balance transfers made during the first 18 months. Thereafter, your APR will range between 15.74% and 25.74%. Where you fall depends on your creditworthiness. Unfortunately, the Citi Double Cash credit card does not have a loyalty bonus incentive. It's also worth noting that this card features a 3% foreign transaction, so it isn't ideal for purchases made overseas.

Amex EveryDay
The Amex EveryDay from American Express is considered one of the best credit cards for young professionals, period. As soon as you sign up, you will earn reward points and straight cash backs. This includes:
A welcome bonus of 10,000 reward points if you spend $1,000 during your first three months as a cardholder.
Two reward points for every dollar you spend at supermarkets in the U.S. (The maximum is $6,000 annually in purchases.)
One reward point for every dollar spent elsewhere.
You can also transfer rewards points to any American Express Membership rewards travel partner without having any other Amex credit cards. This is advantageous, considering Amex Everyday credit card holders do not pay an annual fee.

Key takeaways
Upon entering practice, new doctors have a lot of financial hoops to jump through. Finding a low-interest credit card that offers cashback and other rewards can be a major help. Here are five options that just may do the trick:
NIHFCU Credit Card.
BankAmericard.
Chase Sapphire Preferred.
Citi Double Cash Card
Amex EveryDay.
As always, your due diligence is crucial to any financial decision you make. Be sure to go above and beyond our reviews to evaluate which is the best fit for your needs.