What Insurance Company Ratings Mean & Why They Matter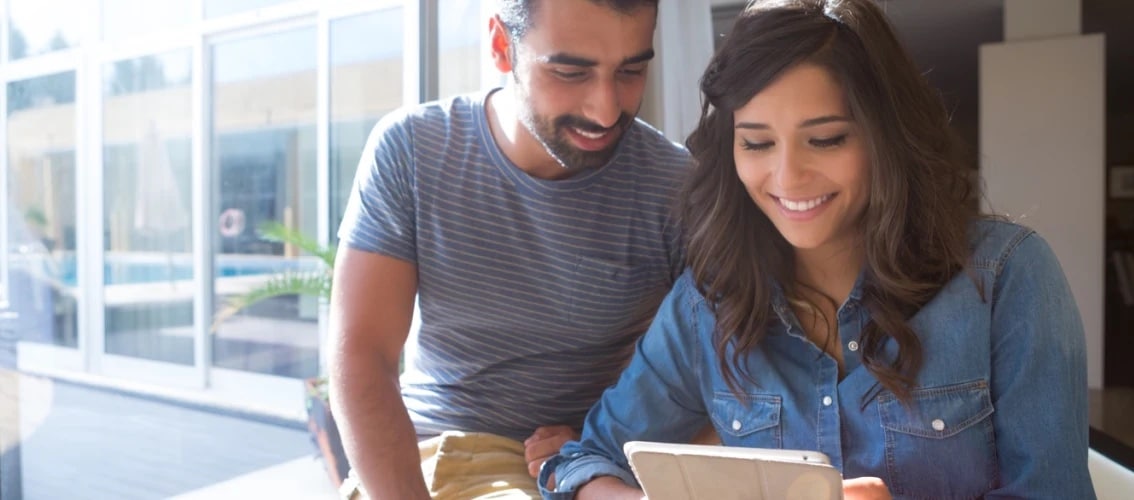 Insurance company ratings are a way that businesses and individuals can see a clear indicator of the financial success of different insurance companies. These ratings provide a comprehensive analysis of different aspects to companies including how likely they are to honor customers' claims and how secure their policies are with their providers.
There are many different insurance rating companies that provide these analyses, including AM Best, Fitch, Moody's, and Standard & Poor's Global Ratings.
When shopping for insurance, doctors should take these into consideration for two reasons:
Ratings are an indication of financial strength. And you want a company you can trust to pay benefits if you ever need to file a claim, right?
Some insurance companies are better suited to handle the unique coverage needs of doctors than others.
With this in mind, let's take a closer look at the rating systems and standards each of these companies uses to better understand how insurance companies earn their ratings.

AM Best
AM Best Company is an American insurance rating firm that has offices around the world. It specializes in rating insurance and reinsurance companies, measuring each against a seven-point notched scale.
Scale
Superior and Excellent (A+, A++)
These ratings are the highest ones that AM Best can give an insurance company. They're given to companies that are financially strong, dependable, and consistent in the services they provide. Individuals can rest soundly if their insurer is given this rating because the company is capable of guaranteeing and securing any policies they make.
Fair (B, B-)
Insurance companies who fall into this category do a good job of meeting their obligations to their clients. They may not be the strongest financial history, but they provide their policyholders with affordable, secure plans that can help keep your family financially safe when things go wrong. These companies can, however, be more vulnerable to underwriting and changes in the economy than bigger insurers.
Marginal or Weak (C+, C++, C, C-)
This rating is given to companies that can meet their insurance obligations but do so very weakly. They are financially vulnerable institutions that are much more susceptible to economic changes than other insurance companies. They tend to offer no special features like larger, higher-rated companies would. While they may make for a good first-time insurance policy now, there may be concerns a to whether they can stand the test of time.
Poor (D, D-)
Those in this rating category are the weakest insurance companies and are typically untrustworthy. They don't meet AM Best's minimum standards, and they do not successfully meet their insurance obligations.
Below Standard (E, F)
These ratings are reserved for companies that are under government supervision (E) and those that are being liquidated (F).

Fitch
Fitch Ratings is an international insurance and credit rating company. Named "Most Transparent Credit Rating Agency" three years running, it bases its ratings on many different factors including the debt that insurance companies hold, how sensitive they are to economic changes, and how viable different investments are.
Scale
Superior, Excellent, and Good (AAA, AA+, AA, AA-, A+, A, A-, BBB+, BBB, BBB-)
Insurance companies who receive any of these rankings are typically top-quality insurers. They have established, consistent cash flows and low default risk. They are not usually vulnerable to outside business or economic factors impacting their policies.
Fair, Marginal, Weak, Adequate (BB+, BB. BB-, B+, B, B-)
Those insurance companies who fall into this category have a higher risk of default. They are also more likely to be impacted by business shifts or economic factors. However, despite their vulnerabilities here, they are still relatively financially flexible and a good option for many people.
Poor, Vulnerable (CCC+, CCC, CCC-, CC, C)
Businesses in this category are very susceptible to default or are possibly in a default-like process already. They are vulnerable to any shifts in business dealings or economics and are usually not very trustworthy.
Extremely Vulnerable, Default (DDD, DD, D)
Insurance companies that fall into this category have defaulted. They are unable to successfully conduct business anymore, and should not be trusted with any new policies.

Moodys
Moody's uses more variety in its rating systems and symbols than some of the other rating systems, but it bases its key required features on the same basic elements. They also use long and short-term rating scales, as well as numbers to differentiate various classifications within those categories.
Scale
Superior, Excellent, Good (Aaa, Aa1, Aa2, Aa3, A1, A2, A3)
Insurance companies that fall into these categories are top-quality insurance companies with very low credit risk. They tend to be top-ranked insurance companies.
Fair, Marginal, Weak (Baa1, Baa2, Baa3, Ba1, Ba2, Ba3)
This category hosts those insurance companies that are mid-range. They tend to have moderate to substantial credit risks associated with their business and may have certain speculative characteristics.
Vulnerable, Poor (B1, B2, B3, Caa1, Caa2, Caa3)
Any insurance companies listed in this ranking are subject to very high levels of credit risk. They are generally in very poor standing and are typically only used by those who are newer to the world of insurance and have very tight budgets.
Extremely Vulnerable, Default (Ca, C)
The insurance companies in this ranking are very highly speculative and are either near default or already in default. Some companies in this category that are in default may recover, but the majority do not. They have little chance of recovering principal or interest.
Additional rankings
P-1, or Prime-1 companies have a superior ability to repay and short-term debts.
P-2, or Prime 2 companies have a slightly lower short-term debt repayment ability, but
it's still quite high.
P-3, or Prime-3 companies have acceptable short-term repayments
NP, or Not Prime, companies do not rank on the list.
Standard and Poor's
Standard & Poor's Global Ratings uses its access to analytical data to establish market indexes and rankings that can be used to evaluate many different insurance companies. It also provides credit ratings for bonds and other investments. Its ratings focus on how likely it is that debt from different entities will be repaid, but they are not intended to predict default or to recommend investments as some other rating systems do.
Scale
Superior, Excellent, Good (AAA, AA+, AA, AA-, A+, A, A-)
Rankings in this category are considered to be the strongest, and they're applied to top companies.
Fair, Marginal, Weak (BBB+, BBB, BBB-, BB+, BB, BB-)
Insurance companies who fall into this category are generally thought to be adequate lenders. They are likely to maintain a good reputation with those who are insured by them and generally serve as cost-efficient options for middle-class families.
Vulnerable, Poor (B+, B)
Those companies who fall in this category are thought to be very speculative. They tend to face major financial uncertainties and are likely to waver when businesses or economic situations change.
Extremely Vulnerable, Default (B-, CCC)
These insurance companies are considered to be incredibly vulnerable and are perhaps even close to filing for bankruptcy.

Best insurance companies for doctors
At LeverageRx, we help you comparison-shop for policies at the best insurance companies for doctors. That way, you can cut through the noise to find specialty-specific coverage at a price that works for you.