Top 10 Medical Malpractice Insurance Companies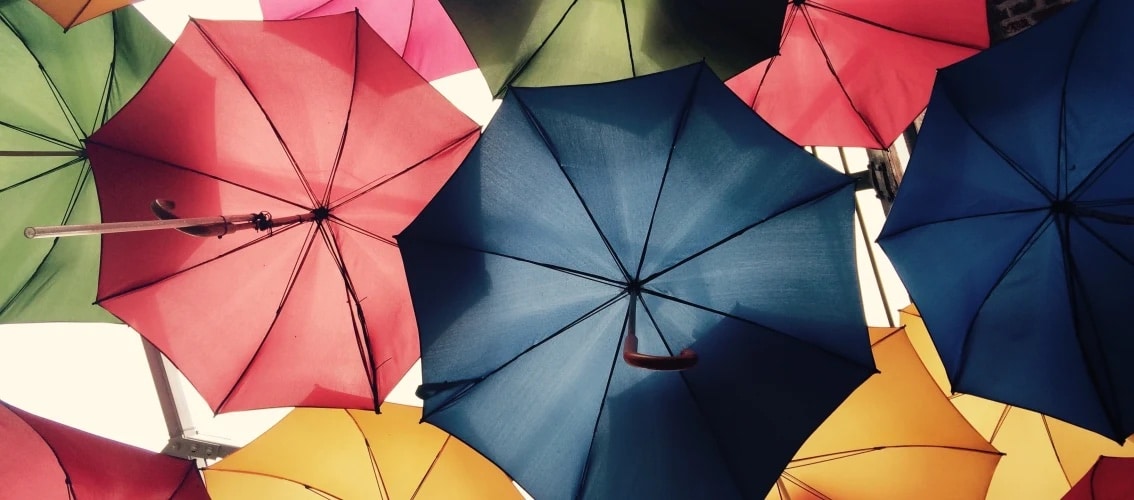 The most well-experienced physicians make mistakes. After all, doctors are only human. Unfortunately, if you make a mistake, you could permanently change patients' lives and, if you aren't adequately insured, yours as well. A study conducted by the New England Journal of Medicine found that 75% of physicians in low-risk specialties will face a lawsuit by the age of 65. For high-risk specialties, that percentage rose to 99%. Picking the right malpractice insurance policy is key to your peace of mind as a medical professional. Here's everything you need to know, including our picks for the top 10 medical malpractice insurance companies:

What is Malpractice Insurance?
Malpractice insurance protects medical professionals in case a patient files a claim of negligence against them. Medical professionals that should consider enrolling in a policy include doctors, nurses, dentists, therapists, and even veterinarians. Typically, medical malpractice insurance covers the following:
Attorneys' fees
Court fees
Arbitration costs
Settlement costs
Punitive and compensatory damages
Medical damages
What is the Difference Between Occurrence and Claims-Made Policies?
Before deciding on a malpractice policy, be sure to understand the difference between occurrence and claims-made policies.
Occurrence
With occurrence policies, medical providers are protected for the entire term of the policy. This is true even if a malpractice claim occurred during the policy term, but the policy ended before it was reported. For example, if you held an occurrence policy in the year 2010, it would protect you from a claim of malpractice that occurred in 2010, but wasn't reported until 2012.
Claims-made
Unlike occurrence policies, claims-made policies only cover events of malpractice that both occur and are claimed during your policy term. So, if a medical malpractice claim is made by one of your patients outside of the policy term, you won't be covered, even if you held a policy during the time that the incident occurred. To help protect against claims made outside of a policy term, some insurers will offer a "tail policy". For those with claims-made policies, this additional tail policy will protect you for a designated amount of time after your claims-made policy ends.

Malpractice Insurance vs. General Liability Insurance
Malpractice insurance and general liability insurance are often confused since they cover similar situations, but they are, in fact, different. Medical malpractice insurance is specifically designed to protect those in the medical field from claims of malpractice. This means you'll get protection in the event that your medical services cause harm to a patient. On the other hand, general liability coverage, sometimes referred to just as business liability, is meant to protect against incidents that happen at no fault of the physician. For example, if someone slips in your waiting room or breaks their leg while walking through your icy parking lot.
Top 10 Medical Malpractice Insurance Companies
At Leverage Rx, we know how serious getting the right malpractice policy is. So, we compiled a list of our picks for the top 10 medical malpractice insurance companies:
The Doctors Company
The Doctors Company is a physician-owned medical malpractice insurer with over 80,000 members and more than $6 billion in assets. They're heavily endorsed by respected medical professionals and organizations, including the American Academy of Otolaryngology and the American College of Cardiology. Medical malpractice policies through The Doctor's Company include features that protect physicians and medical groups from common effects of malpractice claims, like litigation and cyber attacks.
MedPro Group
MedPro Group is a Berkshire Hathaway company that has been around since 1899. They have built a respectable reputation since day one, with over 110,000 individual providers and healthcare systems nationwide trusting them for coverage. MedPro holds the highest A.M. Best Rating, superior (A++), proving their good standing. MedPro Group boasts a 90% national trial win rate with only 20% of those cases being closed with a payout since 1899.
MagMutual
MagMutual is a policyowner-owned mutual insurance company that has been protecting physicians for over forty years. Currently, it's available to those practicing in nine states: Alabama, Arkansas, Florida, Georgia, Kentucky, North Carolina, South Carolina, Tennessee, and Virginia. MagMutual has kept 95% of malpractice claims brought against its policyholders from going to trial. Even more impressive, 80% of the cases brought to court were won.
MLMIC Insurance
MLMIC, part of the Berkshire Hathaway family, offers first-class malpractice coverage to medical professionals practicing in New York. Carrying an "A+" (Superior) rating by A.M. Best, MLMIC not only protects medical professionals but also helps them reduce the risk of having a malpractice claim brought against them. MLMIC boasts a 24/7 hotline where policyholders can get advice. They also have a growing library of continuing medical education (CME) programs.
ProAssurance Group
ProAssurance Group's malpractice insurance coverage is available to both individual physicians and medical professional groups. Not only is ProAssurance a consistent Ward's Top 50 Performer since 2007, but it was also awarded an ["A" (Excellent) rating by A.M. Best](https://www.proassurance.com/about-us/financial-strength/#:~:text=ProAssurance%20Group%2C%20rated%20A%20(Excellent,We%20take%20our%20commitment%20seriously.). ProAssurance is available in all fifty states and the District of Columbia.
NORCAL Group
NORCAL, now a part of ProAssurance, protects over 30,000 insureds, across various specialties, in all fifty states. With roots in Northern California, NORCAL has been protecting medical professionals for over forty years and is a trusted name among physicians. NORCAL Group holds an A.M. Best rating of "A-" (Excellent) due to its financial strength and stability.
Hospitals Insurance Company (HIC)
Hospitals Insurance Company (HIC) offers coverage, including medical malpractice and general liability insurance coverage, to medical professionals in New York State. HIC is available to individual physicians, as well as hospital groups, and long-term care facilities. HIC policyholders have access to Healthcare Risk Advisors that can show them how to reduce and transfer risk.
Berxi
Berxi, part of Berkshire Hathaway Specialty Insurance, aims to provide insureds with simple, customizable, medical malpractice coverage. One of the biggest selling points of Berxi is how speedy its application and approval process is. Within minutes, medical professionals can't only be approved, but also download proof of protection.
Coverys
Coverys has been protecting medical professionals for over 45 years. With a heavy focus on both insuring against and analyzing risk, Coverys takes a proactive approach to risk management with both the physician and patient in mind. Additionally, Coverys offers support programs to professionals who have had a case of malpractice brought against them or are just experiencing burnout.
Texas Medical Liability Trust (TMLT)
Texas Medical Liability Trust (TMLT) was established in 1979 as a self-insured trust and is led by a policyholder elected board. TMLT provides affordable medical liability coverage to over 20,000 policyholders in Texas. While TMLT is primarily offered in Texas, they do offer coverage to practices and physicians in other states through an affiliated risk retention group, Lone Star Alliance.