How to Get Your Medical License in New York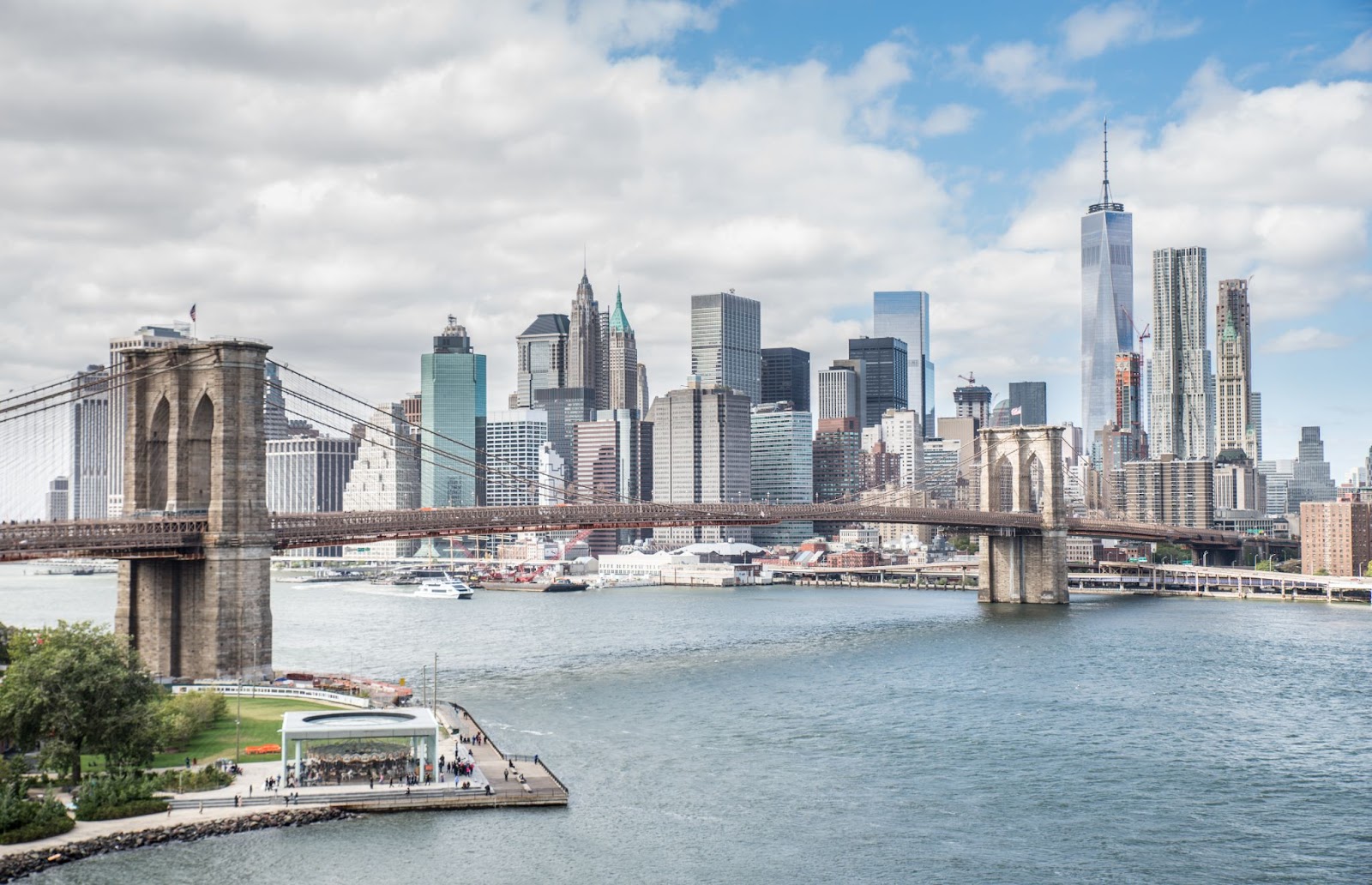 To practice medicine in New York, you first need to acquire a New York State medical license. The medical licensure process and requirements vary from state to state.
This article will outline the specific eligibility requirements, application information, licensing fees, and steps to getting your medical license in New York.
---
Eligibility Requirements Before Applying to the Medical Board of New York
Before you spend any time or money on the application process to get licensed in New York, you should first be aware of the eligibility requirements to ensure you meet them.
Education
As we all know, physicians require a lot of education before they can practice. The specific educational requirements for practicing medicine in New York according to the NYS Education Law are as follows:
Pre-Medical Education
The first step in completing your education is 60 semester hours of college study, usually as a Bachelor of Science.
Medical Degree
Next, you must obtain a medical degree from an accredited school in the U.S. or Canada. The schools that meet these requirements are on this list.
International medical students must graduate from an institution listed on the World Directory of Medical Schools and get their ECFMG certification, which includes an English proficiency examination.
Clinical Clerkships
Also known as rotations, a clinical clerkship must be performed according to the laws and regulations of the jurisdiction in which it occurs.
Child Abuse Reporting Training
The New York State Medical Board requires all healthcare providers to complete child abuse reporting training as part of their education.
Learn how and where to complete this training here.
Infection Control and Barrier Precautions Training
Another thing that all physicians and physician assistants who wish to obtain licensure from the New York medical board must complete is the infection control and barrier precautions training.
This Healthcare Epidemiology and Infection Control Program is managed by the Department of Health.
Postgraduate Training
Applicants must also complete at least a year of residency. Foreign graduates must do 24 months in the same specialty.
These training programs need to be accredited. For residencies in the U.S., they should have credential verification from the ACGME.
Those completed in Canada must be through the Royal College of Physicians or the CFPC.
Does your residency program have disability insurance?
General Requirements
Some general requirements must also be met before an applicant is considered for licensure.
They should be 21 or older and a U.S. citizen or legal permanent resident.
For those who have not yet been granted legal residency, there is a 3-year waiver if you agree to practice in underserved areas.
There is also a 6-year extension for those who have begun the citizenship process.
All applicants must also be deemed of good moral character. Whether an applicant meets this requirement is determined by the Office of Professions.
Testing
The examination requirements to acquire a physician license in New York include:
Passing Steps 1, 2, and 3 of the USMLE (United States Medical Licensing Examination)
Or Part I, II, and III of the NBOME
Or, if testing was completed prior to Jan 1, 2000, see acceptable testing combinations here.
---
Completing Your Application for Licensure
If you are applying for your first-time Medical License, you can go online and fill out the application and then upload additional documents here.
Licensure by Endorsement
It is possible to get a medical license in New York by endorsement from a licensing board in another state or country.
If you held a license from another state for two or more years, you can apply by filling out this form.
If you held a license from another country for five or more years, you can apply by filling out this form.
Mail these forms with documentation to:
New York State Education Department
Office of the Professions
Division of Professional Licensing Services, Medicine Unit
89 Washington Avenue
Albany, NY 12234-1000
What's on the Application?
Below are the types of information you can expect to fill out on your application:
Personal Information
As with any application, the New York state medical licensure application will want to verify your identity. They will ask for your name, gender, birth date, and social security number.
Contact Information
You will be asked to provide your mailing address, telephone number, and email address where they can contact you.
Examination Information
You will need to provide the name and date of the exam you passed to become a physician. This could be the USMLE or NBOME, or other accepted exams.
Educational History
You also have to put down which schools you attended and the dates and specific degrees.
Clerkship Information
If there were rotations outside the country where the medical school is located, you need to provide information on this, including the subject areas, locations, and start and end dates for each rotation.
Postgraduate Training
Any internship, residency, or fellowship programs the applicant has completed must be included in this section. The facility, specialty, and date of each should be listed, as well as whether the applicant received full, partial, or no credit for these programs.
Current or Past Licensure
Are you licensed or have ever been licensed to practice medicine in another state, territory, or province? The medical board will want the license number for verification.
Disciplinary History
Any current or pending disciplinary action must be mentioned. This does not automatically mean that you will be denied licensure; the board will determine eligibility on a case-by-case basis. Applicants should share if their license has ever been revoked, suspended, or denied for any reason.
Criminal History
If you have a criminal past, you should divulge this in your application. They will conduct a background check, and if you neglect to include any criminal convictions, you may not be eligible for licensure.
---
Checklist of Forms Needed
The application process can be a lot to keep track of, especially with all of the associated forms.
This quick checklist will provide an overview of the various forms (other than the application itself) that are required during this process:
Child Abuse Reporting Certificate of Completion
Certificate of Medical Education and Official Medical School Transcript
Certified Copy of Medical School Diploma
Certificate of Completion of Postgraduate Training
Current Postgraduate Training
Verification of any licensure in another country, province, or state
Verification of medical practice in another state (for license by endorsement)
ECFMG Certification Status Report (for foreign physicians)
All PDF versions of the required forms, including the application itself, can be accessed and downloaded here.
Many of the above documents must be sent directly from the institution, jurisdiction, or hospital, so read all the accompanying information before proceeding. You can also follow this checklist provided by the New York Education Department.
Using The FCVS Report
If you opt to use the FCVS report, you won't need to worry about providing many of the forms above. This report streamlines the application process, but remember that it does come with a fee. The FCVS report is conducted by the Federation of State Medical Boards and is widely accepted by many state medical boards.
Once you've begun the process, this report will be stored for future use. It becomes a lifelong repository of all verified credentials throughout your education, training, and professional career.
This report is well worth the investment for those who plan on applying for several state medical boards, as well as for international applicants whose verification process is very time-consuming and expensive.
---
How Long Will the Licensing Process Take?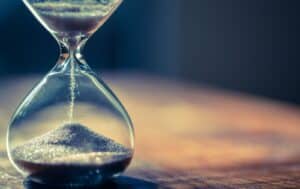 You should allow 2-3 months to complete all application steps.
The actual processing time will depend on the accuracy of your application, the speed of all forms being submitted, and your personal circumstances. It may also be expedited if you are applying by endorsement or applying for rural areas in need of medical staff.
---
How Much Does it Cost to Get Your Medical License in New York?
The actual licensure fee is $735, which includes a $135 application fee and three years of registration. However, there are more numbers to consider.
Each license will also require a yearly contribution of $30 to be added to the professional medical conduct fund. If you will be using the FVCS for credential verification, their fee is $395. International applicants will need to pay $75 for the ECFMG verification and $66 for a status report.
---
What About a Limited Permit?
Certain circumstances will permit a physician to practice under a limited permit if they do not meet all eligibility requirements for full licensure.
Those who wish to apply for a limited permit will need to meet all requirements for licensure except those dealing with citizenship or permanent residence, or examinations.
However, these individuals must be international medical graduates and be accredited by the ECMFG. These limited permits last for two years initially, but can be extended once for another two years.
To qualify for this extension, you need to show proof of continuing to work on your licensure and have justified means for failing to obtain the license so far.
Those who wish to apply must fill out Form 5A if they are pursuing permanent licensure and Form 5B if they are not.
The application can be made in tandem with the application for licensure. In this case, you will need to pay the full application fee. If you are not pursuing a New York state medical license, you will need to pay a fee of $105.
These permits are limited in the effect that you can only work in certain medical institutions under the supervision of a New York state-licensed physician.
According to the New York State Education Department, these include:
"a general hospital, nursing home, State-operated psychiatric, developmental or alcohol treatment center, or incorporated, nonprofit institution for the treatment of the chronically ill."
Physicians working under a limited permit must keep the State Education Department updated on changes in employment and get prior authorization before applying for a new position.
---
Does New York Accept an Interstate License?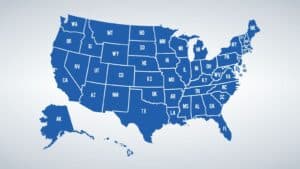 New York is in the process of voting on whether to accept the Interstate Medical Licensure Compact bill. It was introduced into the New York Senate on January 18th of 2023.
---
Recap
To begin to practice medicine in New York, you will need to follow the instructions carefully and supply all the necessary documents.
Patience and diligence are most definitely required. However, once the application is complete and you have your license in hand, your opportunities in this state are endless!
If you are moving from another state, LeverageRx can help you find a lender to purchase your new home in New York. Contact us today to discover your options.