How to Get Your Medical License in Texas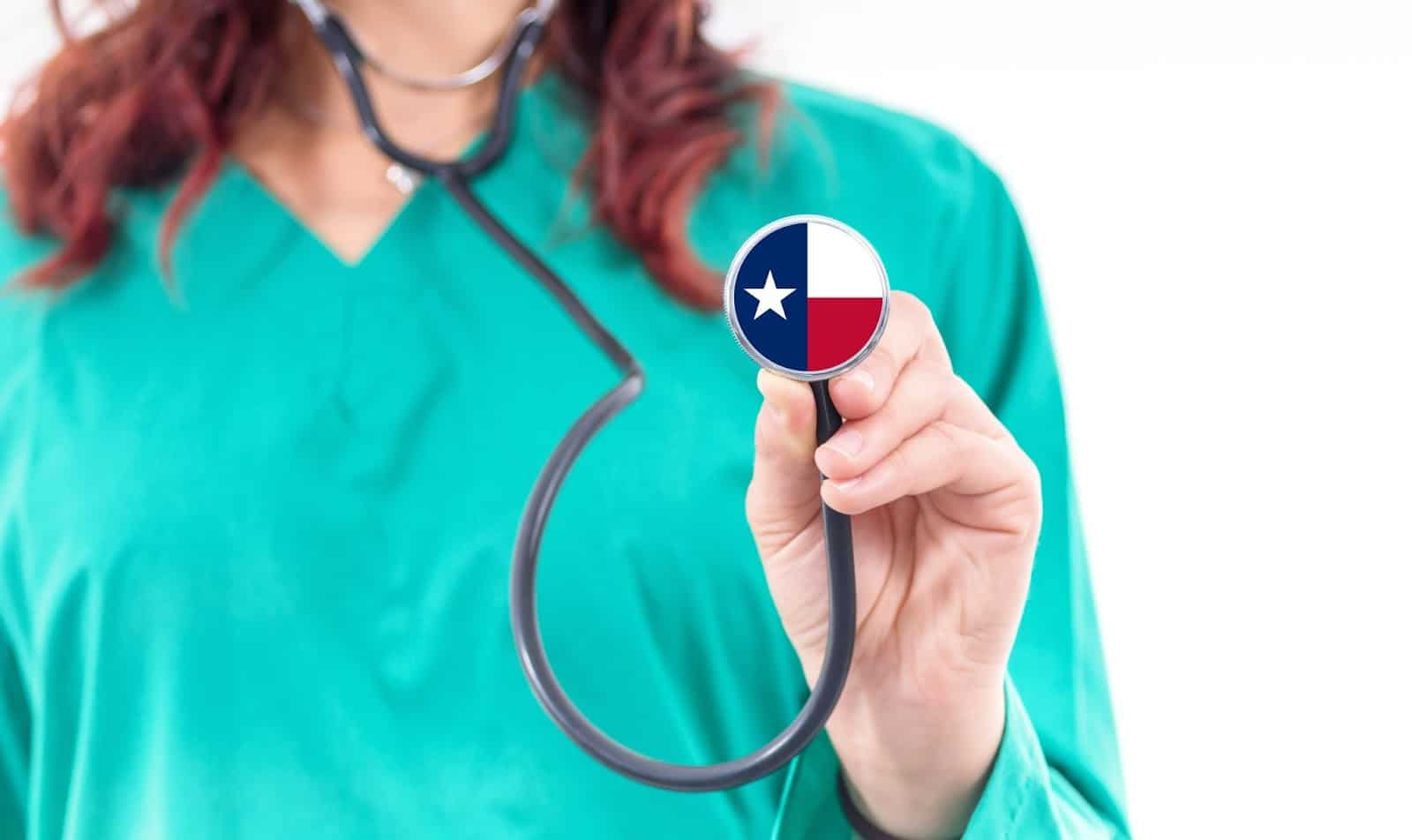 Getting licensed as a physician in Texas isn't a bowl of cherries, but if you know the ins and outs and have a stick-with-it attitude, you can become a Texas physician.
Is going through this lengthy application process worth it? Let's consider some things that Texas has to offer.
According to Medscape, the practice of medicine in Texas can earn you more than the national average, especially for specialists.
Of course, you can't forget that Texas residents pay no state income tax. That's more money that you get to keep from your salary.
You can also enjoy the diverse cultures of cities like Austin and Fort Worth and some of the country's biggest cities like Dallas and Houston.
If Texas is on your radar for your next home, how can you get your physician's license? The process is more complicated than in other states.
But don't worry. We've got the eligibility requirements, application information, licensing fees, and steps to getting your medical license in Texas lined out for you.
Keep reading to get the low down.

---
Eligibility Requirements Before Applying to the Medical Board of Texas
Do you have what it takes to get your physician licensure in Texas? It's a good idea to check all the boxes before beginning your license application.
Below are the prerequisites necessary to apply to practice medicine in Texas:
Education
The state of Texas won't accept a degree from any college. You must have obtained your medical degree from an accredited school in the U.S. or Canada on this list.
If you graduated outside of the U.S. or Canada, your school must be listed on the World Directory of Medical Schools for your degree to be recognized.
Foreign medical graduates must also get their ECFMG certification before they apply.
Applicants are also required to complete 12 months of residency from an accredited training program endorsed by either the Accreditation Council for Graduate Medical Education, the Royal College of Physicians, or the College of Family Physicians of Canada.
Foreign graduates need complete an extra year of postgraduate training to qualify.
Alternatively, medical graduates can be eligible without completing residency if they have spent two years in a teaching position with a Faculty Temporary License.
Examinations
To get your Texas medical license, you must pass the USMLE, FLEX, or other accepted medical examination in three attempts or fewer.
There are some exceptions to this rule. Read these exceptions here.
It's important to note that all parts of the exams must be passed within the span of seven years. Again, there are some exceptions to this rule. These are also listed in that document.
Criminal and Disciplinary History
Texas state board rules state that applicants cannot have been convicted of a felony or a misdemeanor that involves "moral turpitude."
The Texas Medical Practice Act also states that an applicant cannot have a restricted, canceled, suspended, or revoked license or be under investigation for any of the above acts to be considered for licensure in this state.
Malpractice claims and disciplinary actions must be explained during the application process but might still be a cause for denial.
Proof of Competency
Texas also wants to ensure that you aren't rusty in your practice of medicine. For this reason, they require you to work at least 20 hours each week in healthcare for the past two years or more.

---
Completing Your Licensure Application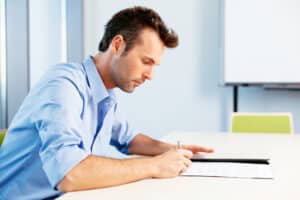 Now that we've covered the basic eligibility requirements, let's delve into what is involved in the application process.
How to Complete Your Application
The application process for licensure in Texas involves more steps than in most states.
Here's what the application process looks like:
Online LIST
First, you will complete an online application called LIST.
This application requires a two-step process.
The first step involves pre-screening, where you will provide all the requested information and documentation. You must complete this entire section within 15 days, or you will have to start over.
Once you are approved through the pre-screening and have paid the application fee, you can begin the second section for licensing.
During this process, a Licensure Analyst reviews all the information and documents you provided to check for accuracy and completeness.
This individual reviewing your application may ask for any additional information or documents needed to complete their decision on whether you are eligible to receive your Texas medical license.
Complete Texas Medical Jurisprudence Exam
After you have an open and pending application, all healthcare providers who want to practice medicine in Texas must take the Texas Medical Jurisprudence exam.
You must pass this exam with at least 75% accuracy. However, you have unlimited attempts to pass this test, unlike the restrictions on the attempts to pass the USMLE.
Visit an approved IdentoGo Location
Before you can receive your temporary license, you will need to get fingerprinted and have a photo taken at an IdentoGo location.
What's on the Application?
The Texas physician licensure application contains all of the expected questions.
Here are the exact types of information you can expect to present to complete the application:
Personal Information
You'll be asked to provide your full name, gender, birth date, and social security number to distinguish your identity.
If you have any military status, you should include this as well.
You'll also need to give them your contact information, such as your physical and email addresses and telephone number.
Examination Information
You'll need to include the name of your examination board, whether it was USMLE, FLEX, NBME, COMLEX, LMCC, and/or State Boards, as well as the date you passed the exam.
Education
The application will ask you to provide the names of the schools you attended to complete your medical education and the dates you attended.
You will also be asked to provide the name of the degrees obtained from this education and the date the degree was issued.
Postgraduate Training
As we've already discussed, Texas requires a certain amount of postgraduate training to be eligible for licensure. You will need to provide information on this training.
If you completed an internship, residency, and/or fellowship program, you need to include the name of the facility you trained at, the specialty you were pursuing, and the date of this training.
You will need to include whether you received full credit, partial credit, or no credit for these programs.
Current or Past Licensure
If you have current or past licensure in any other state, territory, or province, the state of Texas will require you to provide this license number.
Specialty Board Certifications
If you hold any board certifications, you should include this in the application and the years you were certified on these boards.
Mental and Physical Health
As a physician, you will need to be physically and mentally able to care for others. If you have any health conditions that will limit your ability to do this, you must disclose this in your application.
Suppose you are enrolled in a substance abuse program or the Impaired Practitioner program.
In that case, this should be listed on your application along with any mental, physical, neurological, or behavioral impairment that affects your career as a physician.
The exact wording on the application is:
"Are you currently suffering from any condition for which you are not being
appropriately treated that impairs your judgment or that would otherwise
adversely affect your ability to practice medicine in a competent, ethical, and
professional manner?"
These limitations do not immediately discredit you from being a physician. The Texas Physician Health Program will monitor and facilitate the treatment of certain limiting conditions.
---
Checklist of Forms Needed
It's always good to have a checklist to go rely on when completing a complex application such as this. For the documentation and forms needed, follow this simple checklist:
Fingerprinting and photo from IdentoGo
Official Examination Scores
Certificate of Medical Education and Official Medical School Transcript
Certified Copy of Medical School Diploma
Certificate of Completion of Postgraduate Training
Current Postgraduation Training
ECFMG Certification Status Report (foreign physicians only)
All necessary supplemental forms can be found here.
---
How Long Will the Licensing Process Take?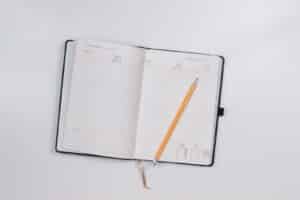 The actual processing time will depend on the accuracy of your application, the speed of all forms being submitted, and your personal circumstances.
The physician licensure application website states that:
"Processing times can vary depending on the acceptability of submitted items and the complexity of your application. Some of the factors that can increase complexity are "yes" answers to the professionalism questions on this application."
In other words, if you have any blemishes on your professional record, they'll need to do some extra digging.
They'll also conduct a criminal background check on each applicant, which can take up to 8 weeks.
Once prescreening is finished and you're into the licensing step, it can take an average of 51 business days, according to the Texas Medical Board.
Log into your LIST portal for a follow-up or to check the status of your application at any time.

---
How Much Does it Cost to Get Your Medical License in Texas?
Let's be blunt. The cost of getting licensed in Texas isn't chump change.
Here is a breakdown of all the fees and costs incurred in the licensing process for the state of Texas:
Application Fee
The initial cost for your application to even be accepted is $817.
This application fee is waived for military active duty or veterans along with their spouses.
Registration Fee
After your application is processed and approved, you must then pay the registration fee.
You can choose to pay for a 12-month registration for $ 283.85 or a 24-month registration for $ 469.85.
What is this fee for?
It includes the agency fee of $185, or $370, respectively, the $80 SB104 fee, a $13.85 Prescription Monitoring Program fee, and a $5 Office of Patient Protection fee.
Additional Fees
Additional fees that you will need to pay for the application or licensing process include a fingerprinting fee of $38.25, the cost of a criminal background check, which is $100, and $34 for each attempt as the JP exam.

---
How to Get an Expedited License
Physician applicants that would like to get an expedited license must meet one of these requirements:
Agree to provide patient care with/in:
Medicaid/Medicare
Medically Underserved Areas
Health Professional Shortage Areas
Rural Areas
Or be either a:
Military Service Member (active duty)
Spouse of a Military Service Member (active duty)
Some states, including Texas, require continuing medical education. Learn more about
CME For Physicians
.
---
Does Texas Accept an Interstate License?
We are happy to say that Texas has been a part of the Interstate Medical Licensure Compact since June 2021.
The Interstate License Compact provides a license type recognized by all states that have opted to become a part of this compact.
This compact makes it possible for physicians to practice telemedicine in multiple states, which is a new demand in this current social climate.
However, you must choose one state where you live and practice most of your medical hours each year.
If you are currently licensed in one of the other states or territories that have also joined this compact, you may be able to get your Texas medical license in as little as ten days.
Related: Telemedicine —What It Is and How It Works
---
Conclusion
Hopefully, this article answered most of the FAQs about the licensure process in Texas.
Texas is facing a serious shortage of physicians and is known to be a physician-friendly state, so don't hesitate to apply for your Texas medical license.
This move can set you up for a healthy and profitable future. Of course, there is more involved in your finances than just moving to the right place to get a good job.
LeverageRx can help with every aspect of a physician's financial future, including securing a loan for a new home, refinancing student loan debt, and starting your own practice. Get in touch to take advantage of our resources for physicians and manage your finances.