How to Get Your Medical License in Virginia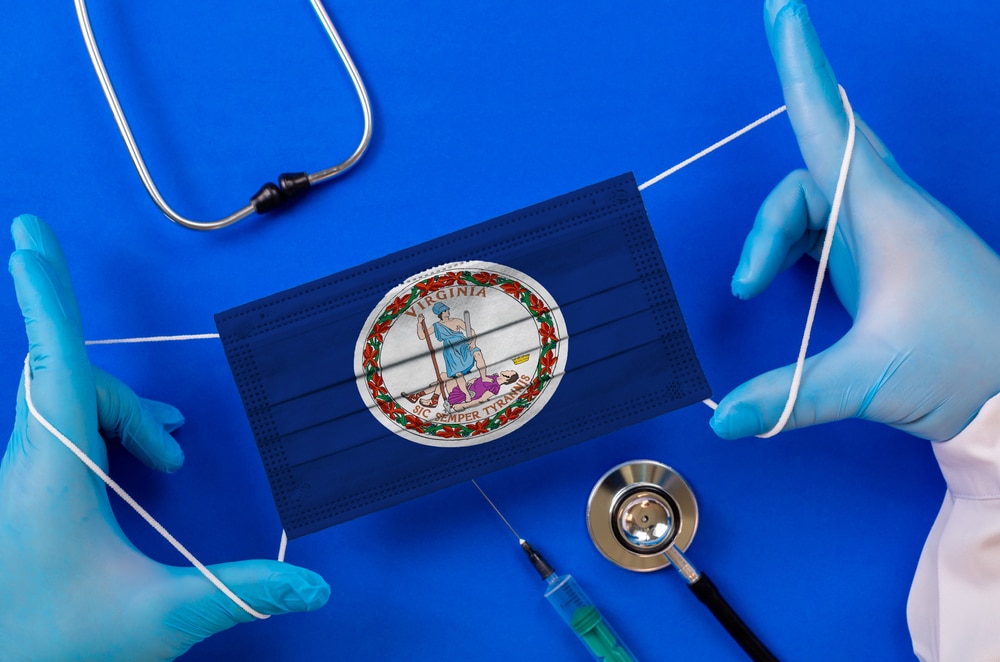 Virginia was grouped into the "second best" tier of states for overall quality of care, according to the 2022 National Healthcare Quality and Disparities Report.
This means that if you move to Virginia, you will be among healthcare professionals determined to provide the best quality of care. If you've been looking for more inspiration as a physician, this can be just what you need.
Not to mention, Virginia has a little bit of everything to offer. There are plenty of historical sites to see, and the scenery is beautiful, with the Appalachian mountains and its own seashore.
Before you can begin this new phase in your life, however, you first need to become licensed to practice medicine in Virginia.
This article will provide all you need to know about the eligibility requirements, application information, licensing fees, and steps involved in getting your medical license in Virginia.

---
Eligibility Requirements Before Applying to the Medical Board of Virginia
Are you ready to apply for licensure from the Virginia Board of Medicine? There are a few prerequisites that you should know about.
Here are the license requirements you must meet to become a doctor of medicine in Virginia:
Education
Virginia requires you to obtain a medical degree from an accredited school in the U.S. or Canada. See if your school is acceptable by checking this list.
If you are an international medical graduate looking to become a Virginia physician, you must have attended a school listed on the World Directory of Medical Schools.
You then need to get your ECFMG certification before you complete the license application.
After graduating from medical school, you must have a year of continuing education, most commonly 12 months of residency.
Foreign graduates need to complete 24 months of post-graduate training in the same specialty to be considered.
This training must be done through an accredited program. In the U.S., these programs are listed here.
For Canadian programs, they should be done through the Royal College of Physicians or the College of Family Physicians of Canada.
Identification
The Commonwealth of Virginia requires all physicians to provide proof of identity to apply for their medical license.
This verification is done through the National Practitioner Data Bank's self-query.
It's a fairly simple process that is done electronically. It will cost three dollars for electronic verification and another three dollars if you want a mailed paper copy.
Exams
As you may have guessed, Virginia requires that all applying physicians pass the USMLE.
Alternatively, you can pass Part 1 of the Licentiate of the Medical Council of Canada(LMCC) examination, followed by Step 3 of the USMLE.
These exams prove your competency as a physician.
Getting a new job? Read What is Physician Credentialing?
---
Completing Your Application for Licensure
If you meet all the above requirements, the next step would be to fill out the application for licensure in Virginia.
Although this process can be daunting, it really only consists of filling out a lot of information and providing credential verification through the right channels.
How to Complete Your Application
If you are applying for your first medical license, the process is a little different than if you already have a license in another state.
These applications must be done online through the Department of Health Professions. You will need to create an account and follow the instructions thereafter.
Licensure by Endorsement
If you held a license from another state for five or more years, have been practicing medicine for more than 20 hours per week during the last five years, and hold a current certification from an approved medical board, you may be able to become licensed through endorsement.
If you meet the above requirements, you can benefit from a faster, simpler, and easier application process.
Learn more about how to get your medical license by endorsement in Virginia by reading the instructions here.
Of course, you cannot have any grounds for denial against you in order to be eligible for this type of licensure.
Licensure by Reciprocity
Another option to get your physician license in Virginia is if you hold a current medical license from Maryland or D.C.
This process is even faster than licensure by endorsement. However, there are some stipulations.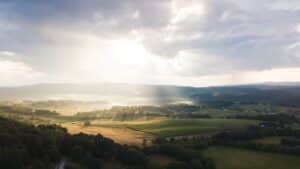 You must verify that you hold a current license from one of these states. You must also verify that you have no restrictions or pending disciplinary matters that could revoke your license.
You must also prove that in the last ten years, you had less than three malpractice claims of $75,000 or more. You cannot be currently monitored by a physician's health program.
If you meet all these qualifications and your license is in good standing, you can learn how to apply for a license by reciprocity here.
All application processes will be done through the same portal. However, the special applications will be processed much faster and require less documentation.
What's on the Application?
When filling out the application, here are the type of things you can expect to be requested from you:
Personal Information
You'll first have to provide information for them to verify your identity. This includes your name, gender, birth date, and social security number.
You'll also be asked whether you are a current or former member of the armed forces.
Next, you will be asked for your current contact information. In this section, you must provide a valid physical address, phone number, and email address.
Examination Information
The licensure application will also ask you to provide your examination information.
You must provide the name of the test, whether it be the USMLE, FLEX, NBME, LMCC, and/or State Board exam. You'll also need to provide the number of attempts, the dates of each attempt, and the date you passed the exam.
Education
You will be asked to provide your educational backgrounds, such as the names of the schools you attended and the dates enrolled.
You'll also need to include the degrees you obtained from this education, which school awarded you the degree, and the date it was issued.
Postgraduate Training
As we've discussed, the Virginia Board of Medicine requires all applying physicians to complete a number of months of postgraduate training.
You'll need to explain the type of training you received, whether through an internship, residency, or fellowship program.
You must include the name of the facility in which you received this training, the specialty of the training, and the dates you underwent this training.
If you received full credit, partial credit, or no credit, you still need to list this training and the credit you received from it.
Current or Past Licensure
If you currently hold a license or formerly held one in another state, territory, or province, you need to include this in your application.
The Virginia Board of Medicine will perform a license lookup to verify this information, and they will need your license number to do this.
If you hold any board certification, you should also include this information.
Disciplinary History
If you have any current or pending disciplinary action against you from any licensing or medical board, you must disclose this information.
This includes whether you had your license revoked, suspended, or denied for any reason.
The board will conduct a background check, so you must also be honest about your criminal history.
Not all criminal convictions will result in a denial of licensure, but the board will certainly look down upon any omission on your part.
You will also be asked about any malpractice claims filed against you. They will want to know the amount of the claim, the date it was filed, and a short explanation of the events that caused this claim.
Limitations
If you have any circumstances that would limit your ability to practice medicine, you need to disclose these in your application.
These circumstances could include mental, physical, neurological, or behavioral impairments that affect your life.
If you are currently enrolled in a substance abuse or impaired practitioner program, you must include this in your application.
Planning to practice online? Read Telemedicine: What It Is, How It Works, and Why It Matters
---
Checklist of Forms Needed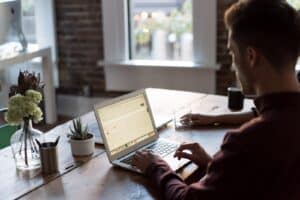 Along with your completed application, the Virginia Board of Medicine will require that you provide some additional forms to back up the information you put on your application.
Some can be filled out by you, but most must be sent directly to the board from an official institution.
Documents and forms can either be delivered electronically or mailed to:
Department of Health Professions
Perimeter Center
9960 Mayland Drive, Suite 300
Henrico, Virginia 23233-1463
This quick checklist can help you to stay on target:
Two fingerprint cards or Live Scan Form
Official Examination Scores
Certificate of Medical Education and Official Medical School Transcript [Can be uploaded to the DOCS portal or on official university letterhead with the signature of the dean]
Certified Copy of Medical School Diploma
Certificate of Completion of Postgraduate Training
Current Postgraduation Training
ECFMG Certification Status Report (foreign physicians)
If you or your institutions have any questions regarding the documentation process, you can contact the medical board at [email protected].
---
How Long Will the Licensing Process Take?
The Virginia Medical Board advises allowing three months for all processes to be completed.
The board also says that it will take at least six weeks from the date they receive a complete application with all accompanying documents and fees.
The actual processing time will depend on the accuracy of your application, the speed of all forms being submitted, and your personal circumstances.
As we already discussed, the processing time for licensure by endorsement or reciprocity is shorter.
You can keep up to date on your application progress through the online application checklist on the board website. To find this checklist log into your application and click on the words "view checklist."
This checklist will give you an update on which documents were received, which processes are still pending, and what you still need to complete.
It can take up to ten days for the checklist to show a new document received, so don't despair if you don't see a document you know they received on your checklist.
If you applied by mail, you will receive an update on the status of your application by email.
---
How Much Does it Cost to Get Your Medical License in Virginia?
The application fee for a license to practice medicine in Virginia is very affordable. With just an initial fee of $302, your application will be processed.
The only other cost to get your medical license is the $4 fee to conduct the NPDB Self Query.
---
Does Virginia Accept an Interstate License?
Many states have joined the Interstate License Compact, allowing for physicians to get licensed in multiple states or transfer their current license to another state with minimal cost, time, and inconvenience.
Unfortunately, Virginia is not yet one of those states. However, it has introduced the bill into legislation on January 1st, 2023. It has not yet voted on whether to pass this bill.
---
Conclusion
Once your application is processed and you receive your Virginia medical license, what are your next moves?
Will you be opening your own practice or looking for a new position? You'll most certainly want to purchase a new home in the area. Maybe your new salary will make it possible to pay down some of those hefty student loans.
LeverageRx can help you in all aspects of your financial health, from practice financing to mortgage loans and even student loan refinancing. No matter which state you move to, bring us with you!