BHG Loan Review: Medical Practice, Personal Loans & More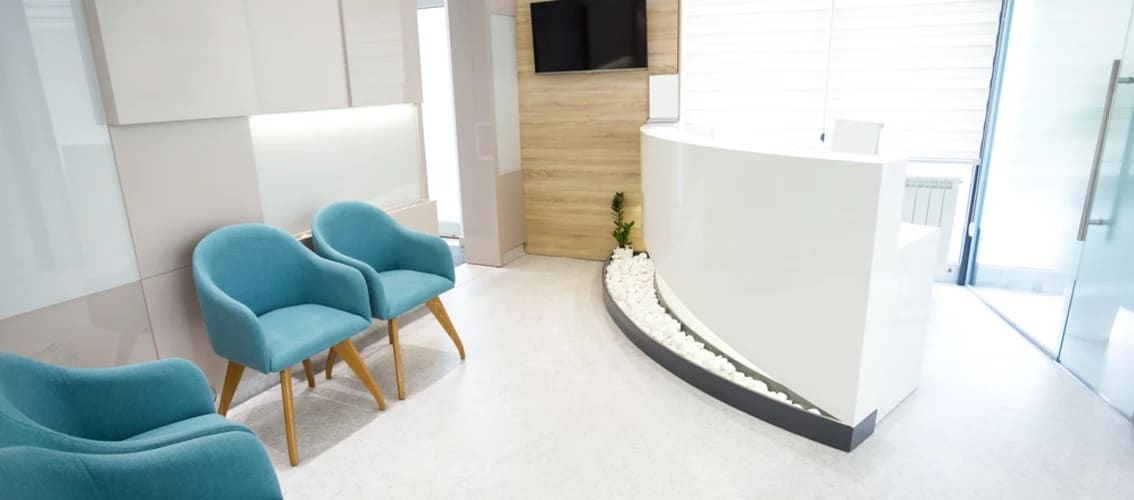 Everyone knows starting your own business is a massive financial endeavor (medical practices included). But expanding an existing practice to meet an increased demand for your services is no small task either. After all, upgrading to a larger facility with additional specialists requires more working capital for a variety of expenses, such as salaries, new equipment, office renovations and more.
No matter which situation you find yourself in, you may want to consider taking out a medical practice loan. That's where Bankers Healthcare Group (BHG) comes in.

About Bankers Healthcare Group
Bankers Healthcare Group (BHG) is a direct lender that offers stress-free financial solutions to the medical field. Eligible healthcare practitioners includes:
Dentists
Physicians
Pharmacists
Optometrists
Veterinarians
Physical therapists
Nurse practitioners
Physician assistants
BHG is headquartered in Davie, Florida and is continuously acknowledged on a national scale. In March 2017, BHG was ranked 9th on Fortune's list of the 40 Best Companies in Financial Services. In 2018, BHG was named the best workplace in financial and insurance sectors. And lastly, BHG has been ranked more than 10 times for being one of the country's top job creators.

Bankers Healthcare Group Medical Practice Financing
Bankers Healthcare Group offers a variety of customizable financing solutions to healthcare professionals. Many licensed practitioners continually rely on BHG whenever their need for financing arises. Some of the financial solutions offered by BHG include:
Fixed rate, customized loans
Bankers Healthcare Group offers a variety of loan programs, including business startup loans and working capital loans. In 2016, BHG started offering student loan refinancing, thanks to its collaboration with ELFI from SouthEast Bank. Healthcare professionals also have access to BHG ProFunding, a loan product offered by the company that you can use to:
Start a private medical practice()
Grow and expand an existing private medical practice
Hire extra clinical and non-clinical staff members
Consolidate business debt
Buy medical equipment
Improve cash flow
Like many other lenders, loan terms are subject to credit approval upon completion of the loan application. Loan amounts and interest rates will vary based on your credit profile.
Business and personal credit cards
Credit cards for doctors can be hard to come by. The unique financial situation medical professionals have (lots of debt) makes it hard to qualify. But in 2011, Bankers Healthcare Group launched a credit card option in support of healthcare professionals. Today, the company gives business and personal credit cards with favorable APR features.
For example, the BHG Power MasterCard is specifically designed for and exclusively available to medical practitioners. This credit card is offered through a strategic partnership between Bankers Health Group and Pinnacle Bank. (It's worth noting that Pinnacle Bank currently has a 30% interest in BHG.)
Seen enough? Check your medical practice financing rates!
Benefits of financing with Bankers Healthcare Group
Bankers Healthcare Group provides flexible financing to accommodate a wide range of needs for healthcare professionals. BHG offers loan amounts from $20,000 up to $200,000. Needless to say, there are a number of benefits that are associated with financing a medical practice through BHG. Some key highlights include:
Hassle-free application process with minimal paperwork.
No personal collateral requirements.
Fast approval (24 hours).
Quick funding (3 days).
No credit reporting.
For you to be eligible, you need to have a professional license that is in good standing.

BHG Loan Alternatives
A loan from BHG may work for you, but you should always compare and contrast lenders, no matter what the loan is intended for. Here are a few alternatives.
Hippo Lending
Hippo Lending is a direct, online lender focused on providing simple, flexible financing terms for healthcare professionals. They provide different types of loans tailored specifically to doctors. Learn more here: Hippo Lending Practice Finance Review.
Live Oak Bank
Since Live Oak Bank made its services available to healthcare practitioners nationwide, it has financed more than $1.5 billion in practice loans. Today, Live Oak Bank offers a wide range of lending solutions in all 50 states. Learn more here: Live Oak Bank Practice Finance Review.
U.S. Bank
In 2014, U.S. Bank was chosen as the endorsed practice finance program for members of the American Association of Orthodontists. It is one of the top lenders in the country, providing practice loans to dentists, optometrists, ophthalmologists, veterinarians. Learn more here: U.S. Bank Practice Finance Review.

Key takeaways
It should come as no surprise that Bankers Healthcare Group has been a leader in the medical practice financing niche for nearly two decades. After all, there are few speciality-specific healthcare financing options like the ones provided by BHG out there. For those looking to start a new practice from scratch or simply expand an existing practice, it makes perfect sense to consider BHG. In doing so, however, it's important to understand:
BHG's background and company history.
The various products and services offered by BHG.
Benefits of financing your medical practice with BHG.
Since it was established, Bankers Healthcare Group has offered over $4 billion in financial solutions to thousands of customers countrywide. Your practice can surely enjoy all the benefits that come with obtaining financing that's specially designed for healthcare professionals like you.