U.S. Bank Healthcare Financing Solutions Review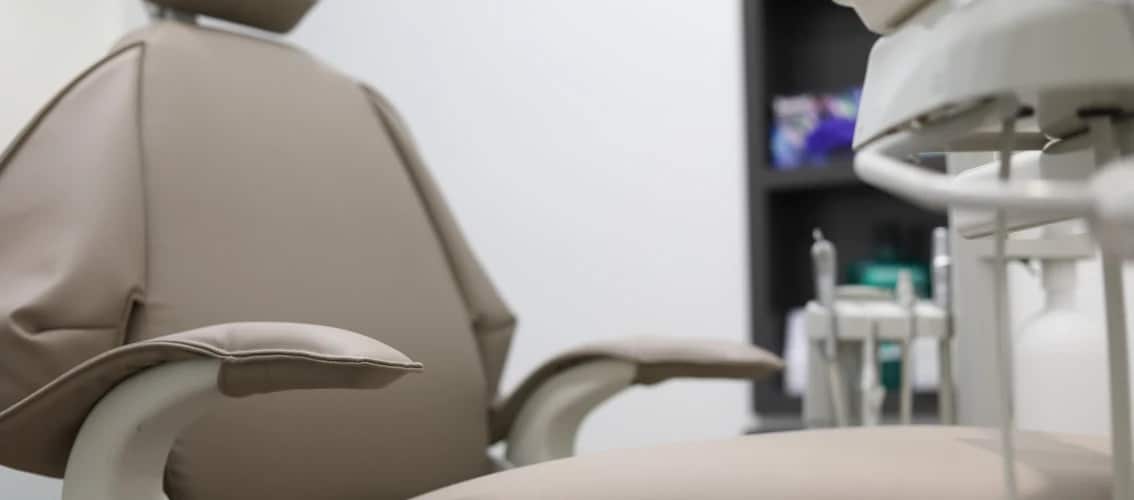 As a doctor, you have plenty of financing options to choose from when it comes to medical practice loans. That's because medical professionals and private medical practices tend to be a safe bet for lenders. In this review, we are going to break down U.S. Bank's healthcare financing solutions products. They have been a top lender in the space for years, let's see why that is!

About U.S. Bank
U.S. Bank is one of the largest commercial banks in the United States for both business and individuals, offering the following products and services:
Corporate & commercial banking
Consumer & business banking
Wealth management & investment
Insurance
Brokerage
Mortgages
Trusts
Payments
U.S. Bank boasts more than 3,000 branch locations, 5,000 ATMs, 24-hour phone support, as well as online and mobile banking. In 2019, the bank was named one the World's Most Ethical Companies by Ethisphere for the company's commitment to sound decision-making and core values.

U.S. Bank Medical Practice Financing Solutions
U.S. Bank is one of the top lenders to medical professionals. They have a U.S. Bank Physician Mortgage (no PMI, flexible DTI ratios) as well as physician personal loans, and of course, if you want to buy a medical practice or start your own, U.S. Bank offers practice loans. The following medical specialties will qualify for a U.S. Bank practice loan:
Dentists
Optometrists
Ophthalmologists
Veterinarians
The practice loan itself can be used for working capital, to finance new equipment, open a medical office and more. You should connect with a U.S. Bank loan officer to discuss your situation and see if you can qualify. These are the official loan uses listed on the U.S. Bank website that qualify:
Start your own private practice
If you are ready to start your business, you can obtain a loan from this lender and build a strong foundation for your practice.
Buy into an existing practice
If you intend to buy a stake in another practice, this lender can give you the funds you need to accomplish your goal.
Relocate or expand your practice
If you are planning to remodel, relocate or add another office, you can obtain a loan from U.S. Bank and set your plan in motion.
Refinance your practice
U.S. Bank can offer you a loan that you can use to consolidate your debts and/or boost your cash flow.
Finance equipment
Whether you're looking to upgrade medical equipment for your practice or you want to adopt new technology to boost operational efficiency, U.S. Bank can help you get the funds you need.
Heard enough? Check your medical practice financing rates here!
Eligibility Requirements
If you are a healthcare professional (such as a medical practitioner, dentist, orthodontist, veterinarian, optometrist, etc.), you can apply for a loan from the U.S. Bank. However, eligibility requirements vary by loan type. To get equipment financing, for instance, the baseline requirement is that your practice must be established for at least 6 months. You will also be required to put up some form of collateral.
To obtain an equity line of credit from U.S. Bank, your practice must have over $1 million in annual sales. Therefore, larger business lines of credit and equity lines of credit are options for well-established companies that generate large sales annually. In addition to these requirements, your credit score will be considered. You should contact a U.S. Bank loan representative to find out more about what you qualify for.

U.S. Bank Healthcare Solutions Alternatives
As we mentioned, U.S. Bank is an excellent option for practice financing. But whenever you take out a loan, for anything, it's important to comparison shop and talk to several lenders so you have all the information to make the best choice for you.
BHG (Bankers Healthcare Group)
Bankers Healthcare Group (BHG) is a direct lender that offers stress-free financial solutions to the medical field. Eligible healthcare practitioners includes dentists, physicians, pharmacists, veterinarians and many more. Learn more here: Bankers Healthcare Group Medical Practice Financing Review.
Live Oak Bank
Since Live Oak Bank made its services available to healthcare practitioners nationwide, it has financed more than $1.5 billion in practice loans. Today, Live Oak Bank offers a wide range of lending solutions in all 50 states. Learn more here: Live Oak Bank Practice Finance Review.
1FSB (First National Bank of Nebraska)
First State Bank Nebraska is a community bank that has served their customers for over 100 years. Paired with their exceptional customer service, the bank offers a comprehensive line of products and resources to help individual and business customers plan for the years ahead. Learn more: 1FSB Practice Loan Review
Click here to compare rates and talk to a loan officer today for your practice loan!
Benefits of Financing Your Practice Loan with U.S. Bank
Here are a handful of key highlights you can expect when funding your practice at U.S. Bank:
Flexible application process. You can apply in person at one of their local branches, over the phone, or online.
Competitive pricing. The bank offers both short-term and long-term loans at competitive fixed rates.
No down payment required. Similar to its physician mortgage loan program, U.S. Bank does not require a downpayment on its practice finance loans.
First-class service and support. Borrowers enjoy the guidance and expertise of dedicated practice finance professionals.
Prepayment waiver option. This allows you to avoid penalty fees if you need to make payments ahead-of-schedule.
Key takeaways
When it comes to household names in banking, few are as recognizable as U.S. Bank. However, many of the products and services it offers for the healthcare space fly under the radar. In assessing your practice finance needs, it helps to understand:
U.S. Bank's reputable history of financial strength.
The various products and services it offers for healthcare professionals.
Benefits of financing your medical practice with U.S. Bank.