Should You Hire a Disability Insurance Attorney?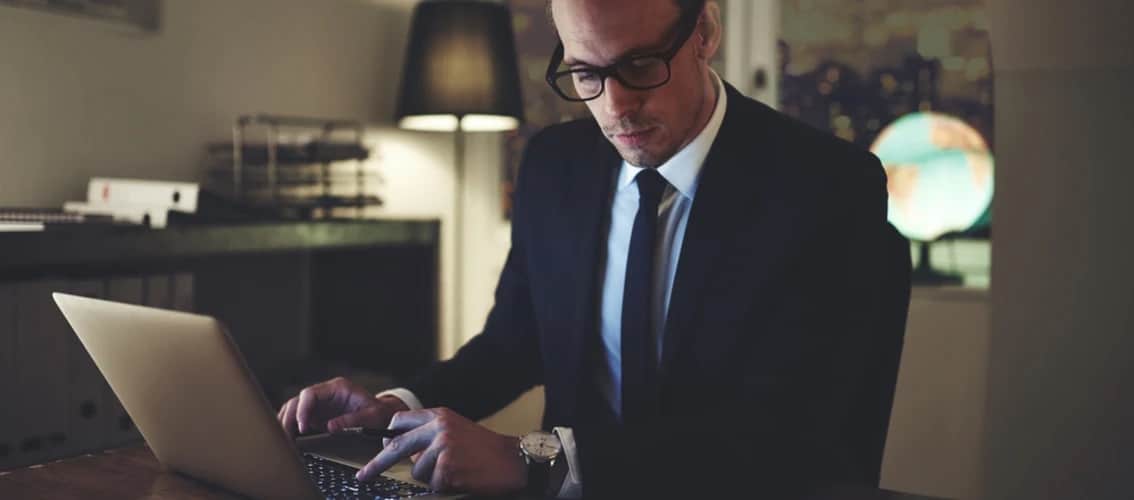 What is a Disability Insurance Attorney?
As you know by now, all medical professionals should purchase physician disability insurance. After all, no one plans on being unable to work, but it's comforting to know you can insure up to 60% of your income if you get into an accident or fall ill. After filing a claim, you should receive the disability benefits you need to maintain your lifestyle. But if your claim is denied, suddenly a bad situation has become even worse. For that reason, hiring a disability insurance attorney is a smart move. It will save you from a tiring and lengthy process that could actually deepen your financial woes.

How to File the Initial Disability Claim
When filing for long-term disability insurance benefits, the initial application you submit is crucial. A disability insurance attorney can help you navigate the complex nature of the claims application and coordinate its filing. This will typically require input from your physician(s), accountant, and co-workers. Upon becoming disabled, your lawyer will let you know when to notify your insurance company. The disability company will then send you the claim form, which looks much different than the forms that were used to buy your physician disability coverage. This makes it far too easy to misinterpret questions or overlook information, which may ultimately prevent you from receiving your proper benefits. According to Gregory Dell, the managing attorney at Attorneys Dell & Schaefer:
Selecting the correct date of disability is often a key factor that can be the difference in getting a claim approved.
He further stated that when his firm handles a disability claim from the inception:
All communications are sent to the lawyer's office and the disability company can never speak to the claimant without the lawyer.
Disability insurance companies claim to approve more than 85% of claims. But they will still seize upon an opportunity to deny a claim. Needless to say, claimants who hire disability insurance attorneys record higher success rates than those who fly solo.

When Long Term Disability Benefits are Denied
If you file a claim by yourself and it is denied, a disability insurance attorney may be able to pursue options that don't require an immediate lawsuit to be filed. Depending upon which disability company you purchased the disability policy from, you may be able to either submit additional information or submit an appeal. In many claim denials, a disability company will send you a copy of the records they relied upon to make this decision. A skilled disability insurance attorney can review your complete file and determine if it's in your best interest to:
Appeal
Submit more information
File a lawsuit
In many cases, Gregory Dell and his team of lawyers have been able to negotiate lump-sum buyouts of a long-term disability policy without the need to file a lawsuit.

Why Your Disability Benefits are Delayed
Disability insurance companies are required to evaluate a claim for long-term benefits every month. According to the disability insurance attorneys that specialize in helping medical professionals, these are the most common factors that lead to claim denial are:
Your doctor fails to properly submit the attending physician statement
The monthly claimant statement is not completed correctly
The insurance company didn't receive your medical records.
The insurance company can't get a hold of your doctor
The insurance company sent your medical records for review and they are waiting on the results
The insurance company keeps asking for more information and the claimant does not know how to respond
The insurance company is conducting a pre-existing condition evaluation in order to see if a claimant failed to disclose a prior medical condition
With everything that is at stake, it's vital that you consider all of these possible outcomes.

Disability Insurance Attorneys for Doctors
If you are stuck with a delayed or denied claim, or you need to file a claim for the first time, LeverageRx highly recommend you seek the advice from a disability insurance attorney. Here are a few worth checking out:
Eric Buchanan & Associates
The dedicated disability insurance attorneys at Eric Buchanan and Associates have helped thousands of people fight wrongful denials by insurance companies and the Social Security Administration.
Gianelli & Morris
Gianelli & Morris is a California law firm based in Los Angeles that concentrates on insurance law. Their team represents insurance policyholders statewide who are not receiving the benefit of their policy due to misconduct or mistreatment by the insurer. The firm has been focusing on insurance law for more than 40 years, and over that time, they have helped thousands of individuals get the benefits they need and deserve at a critical time in their lives.
Frankel & Newfield, PC
Partners Jason Newfield and Justin Frankel work one-on-one with clients, supported by three experienced paralegals who were hired and trained for their superior legal skills, dedication to clients, and compassion for people. The team's collective experiences on behalf of claimants will provide clients comfort that they have seen their situation before and will have strategies to succeed.
Marc Whitehead & Associates
Based in Houston, Texas, Marc Whitehead & Associates, Attorneys at Law serves clients nationally. Outside Houston, they have a full-service office in Dallas.

So Should You Hire a Disability Insurance Attorney?
A disability insurance policy is a very valuable asset that doctors utilize when they are limited in their ability to perform the duties of their occupation. Disability companies evaluate the terms of the disability and determine if a claimant is contractually eligible for benefits. A disability insurance attorney that deals with disability claims every day can greatly improve your chances of getting approved and staying on a claim when:
When you file a claim.
When your claim is denied.
When your benefits are delayed.
Remember, the disability companies have in-house lawyers to advise them with any questions. That's why you should consider having a lawyer to protect your benefits for as long as you may think you will need them. A special thanks to Gregory Dell for taking his time to highlight how a disability insurance attorney can help a claimant secure the long term benefits he or she needs.