Individual Disability Insurance for Doctors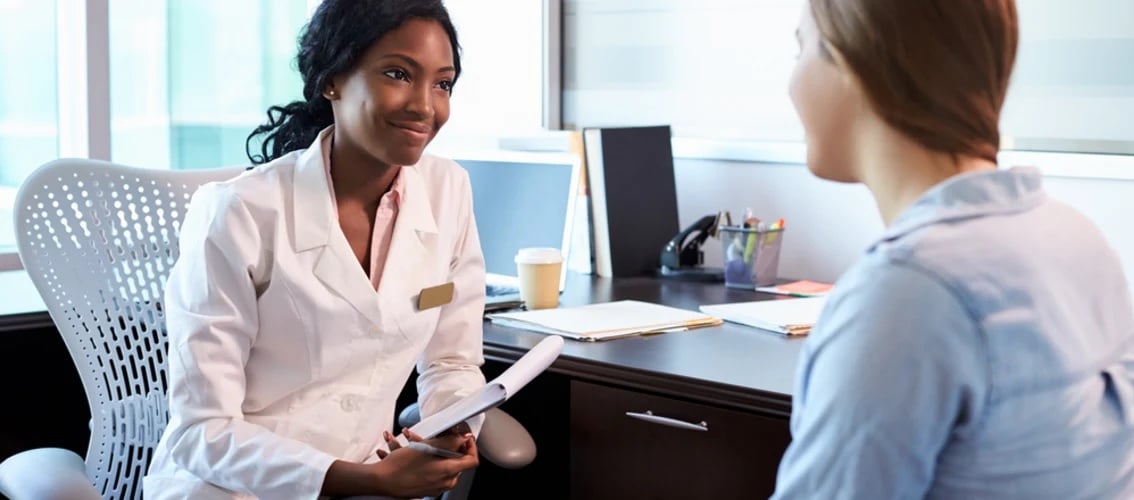 You chose medicine as a career to help people and make a difference. But what happens if you can't practice medicine — whether temporarily or permanently — due to an accident or illness? What happens to the financial obligations you've incurred and the income to fund the lifestyle you enjoy? If you're fortunate, you won't have to worry about that happening. But as a doctor, you deal with people who didn't think accidents or illnesses would happen to them either.
Individual disability insurance is something most people should consider owning. For physicians dentists, and other high-earning medical professionals, this type of coverage is an absolute must-have. Here are seven reasons why doctors need physician disability insurance.

1. Disabilities Happen Every Day
Study after study shows 25 – 30% of American workers will endure some type of temporary disability during their careers that will prevent them from working. You may not have a dangerous job or lifestyle, but there are still a number of ways you could become too sick or hurt practice medicine. Here are just a few:
You could injure yourself in a recreational activity like skiing, playing basketball, or boating.
You could suffer a stroke that prevents you from some of the physical aspects of your practice, but still enable you to consult or teach.
Cancer treatment may prevent you from handling some or all of your medical duties.
A cardiac episode could keep you out of practice for several months or longer.
Chronic back pain, arthritis, or carpal tunnel syndrome could limit the number of patients you can see or how many procedures you can perform.
A severe car accident, fall, or burn injury could completely affect your ability to practice medicine.
The list goes on and on.
2. Debt Isn't Absolved if You Become Disabled
Chances are you incurred a sizable amount of medical school debt. If you still owe money on those loans when you become disabled, that doesn't mean your debt will simply be forgiven. You will still have to find a way to pay. The same goes for homeownership. If you took out a physician mortgage to finance your home, you will still have to make your monthly payment even if you can't work. Your credit card debt will also still need to be paid as well. An individual long term disability insurance policy can provide the income you need to continue making those payments if you can't work or have a reduction in your income.

3. Your Income is Fragile
As a doctor, you have specialized skills that require exceptional cognitive abilities, complete vision, and full use of your hands. Lose any of these capabilities in any capacity and you may have to reduce your workload or even stop practicing altogether. The impact could be temporary or permanent. Long term disability insurance policies can cover a partial loss of income through a residual disability insurance rider. These riders provide features that will replace your income in the event that a disability causes a partial loss of income, but you are still able to work in some capacity.

4. Even a Partial Disability May Cost You
Think about what you would have to give up if a disability costs you, say, 25% of your income. If you earn $300,000 and suddenly had your income reduced by $75,000 due to a disabling event, could you still save for retirement? What aspects of your current lifestyle would you have to do without?
A vacation home?
A club membership?
Your football or theater season tickets?
The right individual disability insurance policy can make up the difference between your pre-disability income and what you lost because of an accident or illness.

5. Mental Health Counts
Physical disability isn't the only type of financial risk you should be mindful of. The stress of your profession, life circumstances, or the onset of mental illness can impact your ability to work as well.
According to the Council for Disability Awareness, mental health issues accounted for over 9 percent of long-term disability claims in 2018.
Needless to say, doctors are not immune to mental health issues. This is more apparent today than ever before as physician burnout continues to run rampant through U.S. healthcare. Fortunately, individual long term disability insurance typically provides benefits when mental disorders, breakdowns or abnormal stress affect your ability to work.

6. Individual Disability Insurance is the Most Comprehensive
Many people believe they can rely on Social Security Disability Insurance (SSDI) to financially help them through a disability. However, SSDI doesn't pay near enough to compensate a high-income physician or dentist. Likewise, workers' compensation only pays a fraction of your income. And even then, that's only if you're injured on the job. Meanwhile, a group disability insurance plan offered by your employer will typically limit the amount you can receive in benefits. Those benefits will also be treated as taxable income. With an individual disability insurance policy, you can rest easy knowing you will be able to replace as much of your lost income as possible if tragedy strikes.

7. You Are Irreplaceable (if you own your own practice)
Many medical professionals own their own medical practice. If a disability keeps you from practicing for an extended period of time, your patients may find other providers by the time you return to work. For private practitioners who still need to keep the practices running if they become disabled, there is an option called business overhead expense insurance. Whereas regular disability insurance covers individual income, a business overhead expense policy will help cover monthly business expenses such as:
Rent
Taxes
Utilities
Maintenance
Employee salaries
Premiums for this type of insurance are considered a business expense which makes them tax-deductible.