How the Disability Insurance Student Loan Rider Works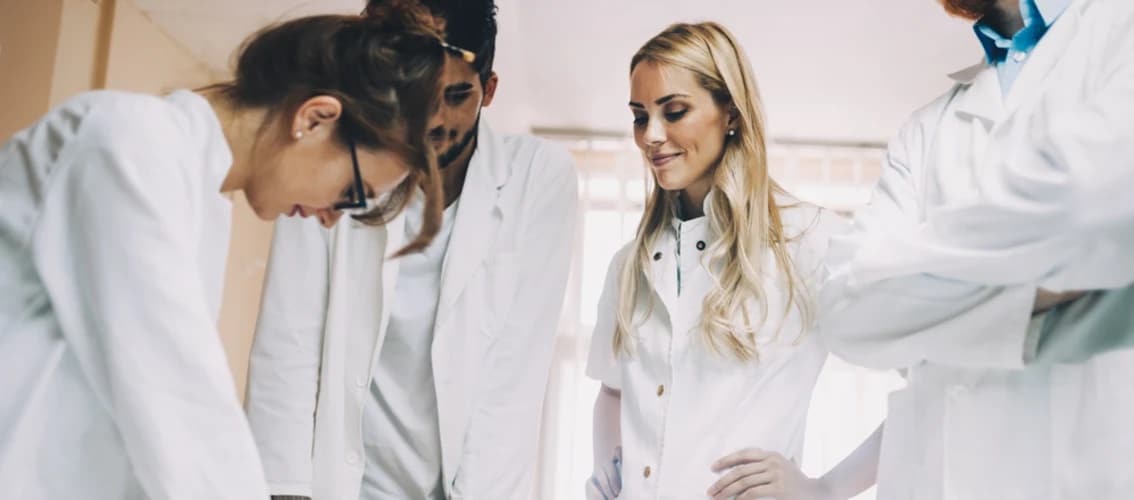 No matter the speciality, it's a major financial commitment to train to become a physician or dentist.
According to the Association of American Medical Colleges, more than three-quarters of 2016 medical school graduates incurred student loan debt. Those graduates owed, on average, almost $190,000.
Student loan payments take a huge chunk of a doctor's monthly budget. This debt is usually manageable so long as the borrower earns the high income typical of medical professionals.
But what happens if an injury or illness limits your ability to practice medicine, and as a result, your earning potential?

Student loans are not easily discharged
You may think that debt can be discharged if disability occurs. In some cases, this is true. But that will happen if you receive what is called a total and permanent disability (TPD) discharge. To qualify:
Your student loans must be part of a federal government loan program, such as the Federal Perkins Program or the Williams D. Ford Federal Direct Loan Program; AND
You must be able to prove that you are totally and permanently disabled by providing the U.S. Department of Education with documentation from the Department of Veterans Affairs (if you are a veteran), Social Security Administration, or a physician.
Even if you declare bankruptcy following a disability, student loans are very difficult to discharge.
Covering your monthly student loan and medical school debt is one of the key reasons why doctors should have physician disability insurance.

Disability insurance can help with student loan debt
Several insurers have gone a step further by adding an optional feature that specifically addresses student loan debt.
Depending on the carrier, this benefit is called a Student Loan Rider or Student Loan Protection Rider. This rider will cover some or all of your student loan payments while you are totally disabled up to a maximum period.
The rider can be helpful if your maximum disability benefit will fall short of covering your monthly expenses, and you have a monthly student loan payment of at least $250 that will last for 10 to 15 years.
It's a relatively inexpensive option to add to your physician disability insurance policy.

How student loan riders work
Student loan riders will differ by carrier, but typically have the following provisions:
The student loan benefit will only be paid in the event of total disability. If you have a residual disability, meaning you can still work in your specialty in a limited capacity, you would not be eligible for a student loan benefit.
The availability of the rider benefit will be either 10 years or 15 years, depending on which option you choose. The benefit term begins on the date the policy is issued, not the date that disability benefits begin. For example, if you get a 15-year student loan rider and incur a disability five years after you purchase the policy, you will receive student loan rider benefits for 10 years.
Like with the base policy, there is an elimination period for the rider. This is a waiting period between when the disability occurs and when benefits are paid. Rider elimination periods can range from 60 days to 365 days.
There will be a minimum and maximum amount for the rider benefit. Minimum monthly amounts range from $100 to $500. Maximum benefits range from $2,000 to $2,500 a month.
Payments are typically made directly to the student loan lender.
Which disability insurers offer student loan riders?
Among the main providers of disability insurance, the following carriers offer student loan benefit riders:
Guardian. The company's Provider Choice policy has Student Loan Protection that provides a reimbursement of student loan payments if the insured becomes totally disabled. The coverage is available for 10 or 15 years from the policy date. When a qualifying disability occurs, benefits are only payable for the remaining portion of the 10 or 15-year term that has not elapsed.
The Standard. The Standard Platinum Advantage provides reimbursement of student loan payments while the insured is totally disability. It's available with either a 10-year or 15-year term from the policy effective date.
MassMutual. Its Radius Choice policy provides a monthly benefit equal to the student loan repayment up to the maximum monthly benefit while the insured is totally disabled. Coverage is available for a period of 10 or 15 years from the policy date.