Physician Mortgage Loans in California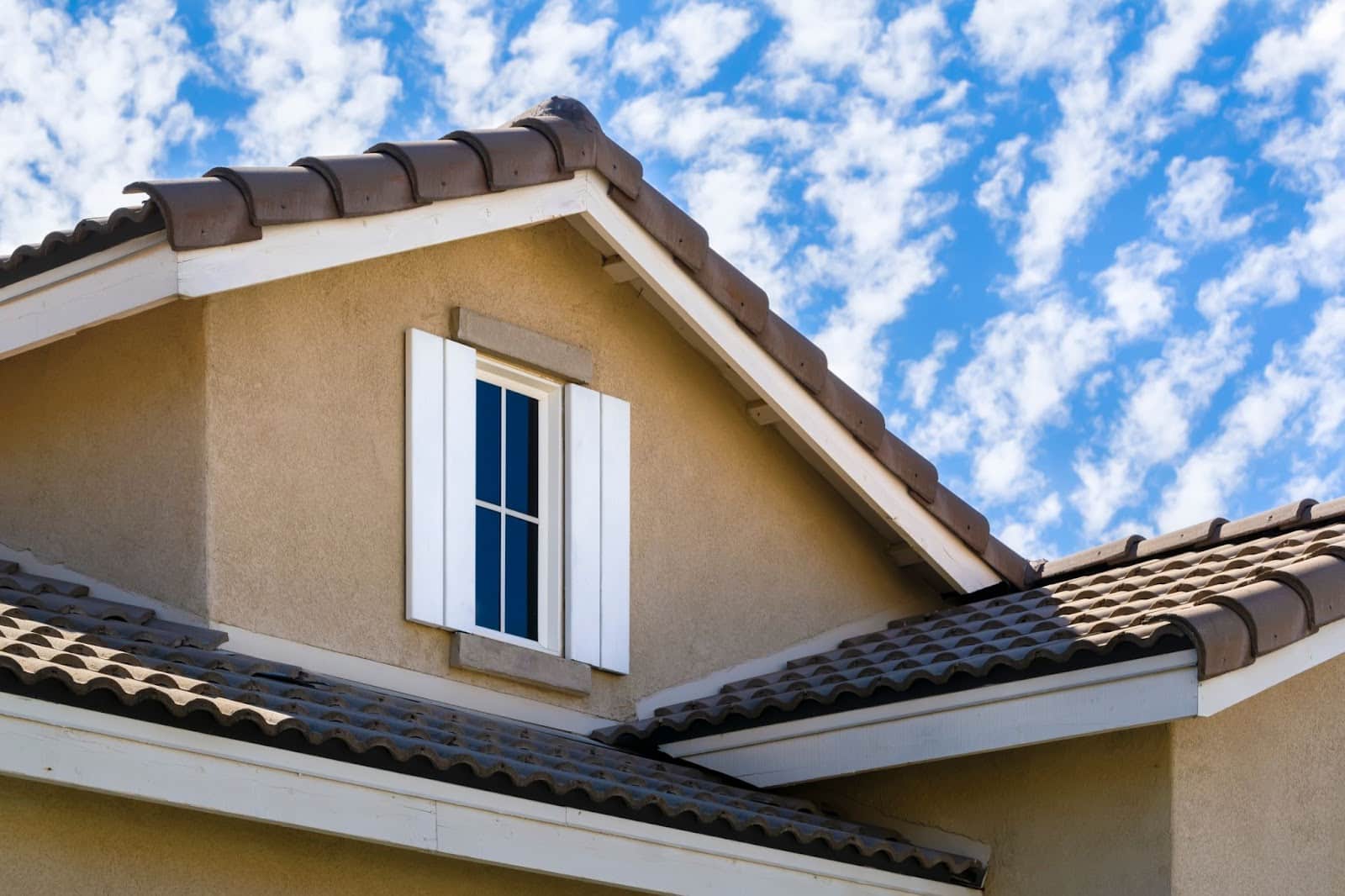 California presents many opportunities for new medical professionals.
When securing a position in the near future as a practicing physician in this state, your next step may be to purchase a home near your new place of employment.
What kind of loan can you expect as a new physician with a ton of student loan debt and no work experience? Luckily, mortgage lenders have created a product just for you; the physician mortgage loan.
Are you eligible to get a physician mortgage loan in California? If so, how can you get one? And what should you look for?
We'll answer these questions and more in this article. Read on to get the details.
---
Who Should Get a Physician Mortgage Loan?
The first question that may pop into your mind is if a physician mortgage loan is right for you.
What type of borrowers are physician mortgages for? What if I'm not yet practicing, or what if I'm not an MD? Am I still eligible?
Those are very good questions, and the answer tends to be that it depends. Each bank will have its own restrictions on which designations it will lend to.
However, doctor mortgage loans aren't as limited as you might think. In fact, many banks offer the same terms to professionals in similar situations, such as attorneys and other high-earning individuals.
As a general rule, most banks will lend this special mortgage loan to:
Medical residents
Medical Doctors
Doctors of osteopathic medicine
Dentists (DMD or DDS)
Optometrists
Podiatrists (DPM)
Veterinarians (DVM)
Chiropractors
PharmDs
Other healthcare professionals such as NPs, CRNAs, and PAs
Most banks require that loan applicants are new professionals with less than 10 years of practice under their belt, but there are some exceptions.
Also, higher earning titles will qualify for a higher loan. For example, residents won't be able to secure a mortgage for the same amount as a surgeon.
---
How to Get a Physician Mortgage in California
The home-buying process can be a hassle, especially in California's competitive market.
If you are a physician in search of a new home in the golden state, there are some steps you can take to secure a physician mortgage and begin your new journey.
1. Find a House
You must first connect with a realtor to find a home that meets your expectations, needs, and budget. There are some great tools that you can use to find out just how much house you can afford.
Once you have a good idea of what you want, now comes the fun part! Shop around and tour homes until you find "the one." Collect information on that real estate property to present to a mortgage originator.
Remember that to qualify for a physician mortgage loan, this property must be a single-family home, not an investment property. While some loan lenders allow for condos, most banks prefer traditional homes.
You also need to be using this property as your primary residence, not as a vacation home. Again, some exceptions apply.
2. Prepare Your Documents
Banks require certain paperwork for a physician home loan, and it's always better to be prepared ahead of time.
You will need to provide:
Proof of identity
Your current finances (such as savings and other investments)
Proof of a medical degree (or similar degree)
If you are not yet employed, you will need to present a copy of an employment contract promising a position in the near future, usually within a few months.
Lastly, you'll need to show information on the property you want to buy to ensure it qualifies.
3. Fill Out the Application
With your documents in hand, your next step is to find a bank that meets your needs. Find the best banks with the best rates with the help of our specialists at LeverageRx.
Once you've narrowed your search down to a few banks, begin to fill out applications.
They'll first perform a credit check, looking for a credit score above 700 (with some exceptions). The bank will also want a debt-to-income ratio of 45% or lower (excluding student loans). This means your credit cards can't be maxed out.
A loan officer will look into all presented documents and notify you of any missing items or further detail needed.
If approved, the bank will extend a preapproval amount based on your financial circumstances.
4. Place Your Bid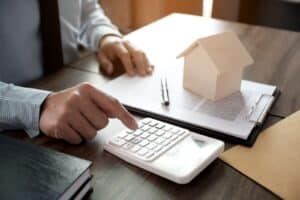 With a preapproval letter in hand, place your bid on the house your qualify for through your realtor.
5. Have the Property Inspected for Closing
Assuming the owner accepts your bid, you must then have the property appraised and inspected. If no problems are found, you can move forward with closing. This will include signing a lot of paperwork and paying closing costs.
Meanwhile, your bank will complete the underwriting on your physician mortgage loan.
Once all paperwork is signed and the funds are transferred to the home's former owners, you are ready to get the keys and move in!
---
How Are Physician Loans Different From Conventional Loans in California?
Is it even worth trying to secure a physician mortgage? Why not just use a conventional loan?
There are many benefits to a physician mortgage loan, especially for new physicians, that conventional mortgages don't have:
Physician loans:
Require no PMI (private mortgage insurance)
Can provide 100% financing
Can offer jumbo loans for $750k or more (However, many California counties have a higher-than-standard conforming limit, but also higher than average home prices.)
Don't consider student loan debt when making DTI calculations
Don't require pay stubs, just employment contracts (some for up to 6 months in the future!)
Are based on the high-income potential that comes with a career as a physician.
On the contrary, conventional mortgages:
Require PMI if you have less than a 20% down payment
Rarely offer 100% financing
Take all debt into consideration
Require two years of proof of income
---
Can You Qualify for a First Home Buyer Program in California?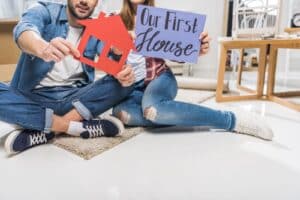 The only possible option that would be better for new physicians than a physician mortgage loan would be one of the first home buyer programs in California.
California's Housing Finance Agency offers VA and FHA loans to qualified borrowers. However, it could be difficult for a medical graduate to qualify for these programs.
For instance, these programs come with strict income limits.
Even though the minimum credit score to qualify is lower than a physician loan, the physicians may still not qualify due to their DTI ratio. This is because, unlike physician mortgages, they will take medical school debt into consideration.
---
What to Look for in a Physician Mortgage Loan
Now that you know how to get a physician mortgage loan, let's discuss what you should look for when comparing offers.
The Best Interest Rates
Ultimately, the lower your interest rate, the less you'll end up paying for your home, and the lower your monthly payments will be.
Fixed-rate loans are best but are rare in physician home loans.
An adjustable-rate mortgage may need to be settled for, but you can always refinance when you have completed paying off your student loans. Refinancing through a conventional loan in the future can help you save money, while a physician mortgage loan now can allow you to stop wasting money on rent.
Down Payment
Many physician mortgage programs offer 100% financing. However, there are restrictions on the loan amount you can get with no down payment.
You can always put 5-10% down and increase your loan amount if that's what you want and if you have the ability.
Eligibility
Obviously, you want a bank that will approve you for a loan. Check their eligibility requirements and see if you qualify before you waste your time filling out the application.
Reputation and Convenience
Bigger banks will offer more features for convenience and have a high reputation. Even so, they often have higher eligibility requirements, such as with credit scores or income.
Even if you choose a smaller or newer bank, do your due diligence and look into their reputation and what they can offer, such as online payments and financial education.
Never settle for a bank with a bad reputation.
Mortgages are one of the longest and largest debts you will ever have. Don't take your chances putting your trust in an untrustworthy institution.
Terms and Conditions
Again, buying a home is a large purchase, and if you don't get the right loan, you could end up paying thousands more than you should over the span of several decades. For this reason, you should always check the terms and conditions before you sign on the dotted line.
Check for extra fees and always read the fine print and disclosures.
Also, keep an eye on:
Prepayment Penalties
This means that if you make your mortgage payments faster than the term, you will have to pay extra. These are not necessary and are detrimental to your finances. The quicker you pay off your mortgage, the more money you will save in interest.
The Loan Repayment Term
This can be 15, 20, or 30 years, with a 5- to 7-year ARM. Talk to your loan officer about all the loan options available to you. Can you cash out your home equity in the future?
---
The Best Physician Loan Banks in California
Now that you know how to get a physician mortgage and what to look for in one, here are a few of the best banks that offer them in California:
Truist Bank
This bank is ranked #6 on the top 15 largest banks in the U.S.
Truist Bank offers physicians mortgages of up to $1 million for the purchase of a home with 100% financing, with the option to increase the size of the loan with a 5-10% down payment.
These mortgages are available for both initial purchase and refinancing, and you can choose between fixed or adjustable-rate.
The property can be a single-family home or a condo.
For a more in-depth look at what Truist Bank has to offer, read our full review.
Evolve Bank
Evolve Bank's expansion of the lending limit sets it apart from the competition. They also lend to more designations than many other banks, such as NPs, podiatrists, CRNAs, and veterinarians.
While most banks will limit physician mortgage loans to primary residences and single-family homes, Evolve Bank will extend them to properties, including single to four-family homes, condos, co-ops, HOA properties, and even land purchases.
They still offer 100% financing with no PMI and a flexible DTI ratio.
If you want to learn more about Evolve Bank, read our full review.
BMO Harris Bank
Physician loans from BMO are available to medical professionals with the designations of MD, DO, DDS, and DMD in every state except New York.
They offer 95% financing for mortgages up to $1.5 million.
One of the benefits of these loans is that you can finance the purchase of various types of properties. They don't limit mortgages to single-family homes. You can also fund the construction of a new home, and they offer fixed-rate mortgage options.
For more information on BMO Bank, read our full review.
---
Recap
It may be necessary for a new physician or other high-earning medical professionals moving to California to secure a physician mortgage to be eligible to purchase a home.
With this special mortgage program, even new physicians can become successful homeowners in California.
LeverageRx can help home-hunting physicians navigate this challenge and find the physician mortgage loan with the best rates and terms for them!