Physician Mortgage Loans in Hawaii
Compare current Hawaii physician mortgage loans from multiple lenders. Get current interest rates and APRs for 30-year fixed, 15-year fixed and adjustable rate mortgage loans for doctors in Hawaii in seconds.
Find a mortgage loan in Hawaii
US Mortgage Loan Rates
30-Year Fixed
15-Year Fixed
5/1 ARM
Considered one of the most beautiful states to live in, and holding a #2 rank for lifestyle and happiness factors, Hawaii stands out among other states. With a population of 1.492 million people and an average of 3,800 active physicians, there is certainly room for professional growth here. Salaries are higher than average but there is still a balancing act going on here due to the higher than average cost of living. Even so, if living in a tropical paradise dotted with beautiful waterfalls, beaches and a culturally rich and diverse people, is appealing then Hawaii is the ideal place to live.
Hawaii Mortgage Loan Facts
$604,800
AVERAGE HOME VALUE
166.4
COST OF LIVING INDEX
(51st in the U.S.)
Physician Mortgage Loans in Hawaii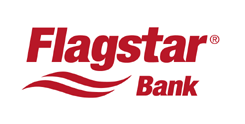 Flagstar Bank
MDs, DOs, DDSs, DMDs, ODs, DPMs and DVMs

LoanDepot
All healthcare professionals

TIAA Bank
MDs, DOs, DDSs, DMDs and DVMs
Check mortgage rates for another state
Physician Mortgage Loans by State