Physician Mortgage Loans in Michigan
Compare rates from Michigan-based lenders who specialize in physician mortgage financing.
LeverageRx is dedicated to making financial decisions easy for America's healthcare workers. Tell us your location, your medical specialty and how much you need to borrow and we'll match you with the best lenders in Michigan.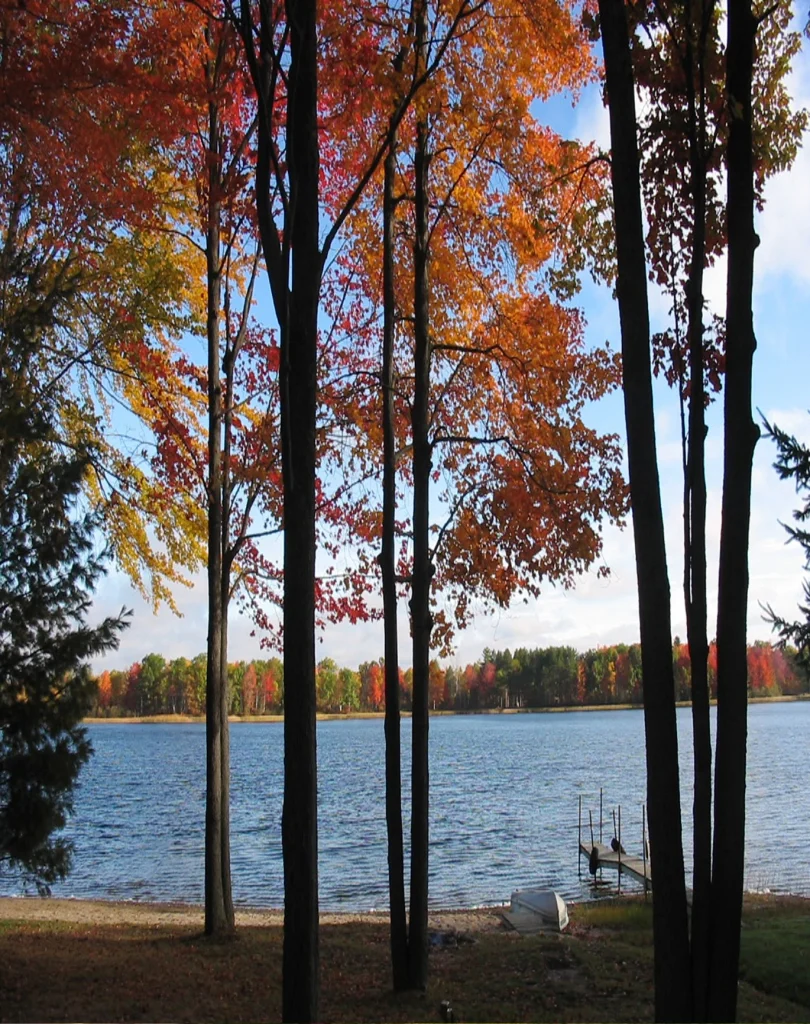 Which Banks Offer Physician Mortgage Loans?
Compare rates, features, and more from the best physician mortgage loan programs of 2022.
FILTER
Company
Loan Amounts ForResidents & Fellows
Loan Amounts ForPracticing Physicians
MinimumCredit Score
States available in
Michigan Physician Mortgage Loans in 2022
Whether you're a resident, recent grad or practicing physician moving to Michigan, you might be thinking about buying a home. But first ask yourself: What do you need to do to get a physician mortgage in Michigan? How much can you afford? What is the housing market like there?
In this article, we are going to review the benefits of getting a physician mortgage loan in Michigan, the best ones for physicians and what to know about the Michigan housing market. Let's go!
Michigan Housing Market FAQ
According to Zillow, the average home value of homes in Michigan is $222,659. This is extremely affordable compared to other housing markets we've reviewed here on LeverageRx, such as Texas or California. In Michigan, that average home value is adjusted and only includes the middle price tier of homes. So even though it is affordable compared to other states, the average in Michigan has gone up 16.1% over the past year! According to Livability, the following cities are the best places to live in Michigan:
Ann Arbor
Marquette
Detroit
Troy
Kalamazoo
Grand Rapids
Rochester Hills
Traverse City
Whenever you are considering buying a home and planning for your monthly mortgage payments, you must consider property taxes. Unlike a state like New York, Michigan's effective real property tax rate is only 1.64%. That said, rates will vary slightly from county to county so be sure and get your information straight from the Michigan government.
Why are Doctors Moving to Michigan?
The beautiful state of Michigan is home to 162 hospitals. Not only does that indicate there are millions of patients to care for, but that thousands of doctors are needed to help. The state has over 9 million people. Here are a few of the largest hospitals in Michigan, one of which you may be employed by!
University of Michigan (Ann Arbor)
Located in Ann Arbor, Michigan, the University of Michigan Medical Center is the main complex for patient care at the University of Michigan. The hospital houses diagnostic equipment, clinical laboratories, operating rooms and inpatient and intensive care units.
It ranks fifth on the list of 20 best hospitals in the entire country. It is nationally ranked in 14 specialties and 10 children's specialties and performs highly in nine procedures.
Beaumont Hospital (Royal Oak & Troy)
Beaumont Health is Southeast Michigan's largest health care system. Headquartered in Southfield, Michigan, the hospital has over 5,000 physicians, more than 33,000 employees and 2,000 volunteers. Beaumont's Royal Oak is nationally ranked in 9 specialties and performs highly in 7 procedures. Its sister hospital, Beaumont Troy, is ranked in two specialties and performs highly in 8 specialties and 5 procedures.
DMC Harper Hospital (Detroit)
Harper University Hospital is one of the most technologically advanced hospitals in the nation with fully-implement Electronic Medical Records, 100% medication scanning and advanced robotic surgery technology. Located in Detroit, Harper has served patients from across the country and around the world for over 150 years. DMC Harper University is nationally ranked in 4 specialties and performs highly in 4 adult specialties and 2 procedures.
Ready to get a physician mortgage in Michigan? Click here to see lenders!
The Best Physician Mortgage Lenders in Michigan
The number of lenders who have medical professional mortgages or doctor loan programs is growing. However, not every lender offers their program in every state, and especially not to every medical specialty. In this section we will list our lenders in Michigan and highlight their program requirements and loan terms.
Fifth Third
Fifth Third is open for business in Michigan and a great place to get a doctor home loan. The bank offers construction financing, 100% financing up to $750k and 85% financing up to $1.5MM for medical professionals with at least 1 year experience. Learn More: Fifth Third Physician Loan Review
BMO Harris
BMO Harris extends physician loans to MD, DDS, DMD, DOs seeking a home in Michigan. Residents and attendings can get 100% financing up to $1MM. However, BMO Harris is only in select states. Learn More: BMO Harris Physician Loan Review
KeyBank
KeyBank is a well-known player in the physician mortgage space. They will offer doctor home loans on primary residences and vacation homes, as well as cash-out refinances (which is rare). Loans are available for up to $3.5 million, including 100% financing on mortgages up to $1MM. Learn More: KeyBank Physician Mortgage Review
U.S. Bank
U.S. Bank is a national lender in all 50 states, but their doctor loan program is only available for MDs and DOs. If you have one of those degrees, then you can get 90% financing up to $1.25MM. Learn More: U.S. Bank Physician Loan Review
Citizens Bank
Citizens Bank recently expanded its national footprint to include Michigan and has an excellent physician mortgage program for MD, DO, DDS and DMDs. They offer construction financing and 95% financing for loans up to $650k. Learn More: Citizens Bank Physician Mortgage Review
Physician Mortgage Loan Perks in Michigan
As you probably know, physician mortgage loans in Michigan offer residents, fellows and practicing doctors and physicians up to 100% financing or very low down payments. The reason for this is because lenders understand that you have taken on a lot of debt to pursue your degree, and as a result have limited savings. Here are more perks to getting a physician loan in Michigan:
No private mortgage insurance (PMI). PMI is a type of insurance that protects mortgage lenders in case homeowners default on their loans. You'd pay PMI if you don't put down 20% or more on your mortgage. For example, let's say you borrow $200,000 to buy a home with a non-physician mortgage loan. You'd have to put $30,000 down in order to avoid PMI. People who must pay PMI pay it along with their mortgage payments per month. However, when you pursue a physician mortgage loan, you do not have to pay PMI even if your down payment is small or $0. Most people who get conventional loans must pay PMI if they put down less than 20%. (A conventional loan is a loan that isn't backed by a government entity.)
Access to jumbo mortgages. You can access a jumbo loan when your loan amount exceeds conventional conforming loan limits set by the Federal Housing Finance Agency (FHFA). Jumbo loans can be used to finance a wide variety of home types including primary residences, vacation homes and investment properties. However, with a physician loan, you get affordable access to jumbo loans.
More flexibility with student loans and income history. Through a physician loan, you get an approval based on a signed employment contract rather than pay stubs. You'll also receive a more lenient view of student debt, since physician student loans are geared toward physicians who have large student loans.
No down payment. A down payment refers to an upfront payment you make to your lender to buy a home. Many physician mortgage loans allow you to make no down payment or a smaller down payment. Lenders can help you through your options.
FAQ about Michigan Physician Mortgages
When taking out a physician mortgage loan, don't forget that just because it's a better deal than a conventional mortgage, it's still a mortgage. In other words, you may qualify for a $500k loan as a resident making $65k and saddled with debt, but should you take it? Of course you shouldn't. Here are important things to remember about mortgages, regardless of whether they are physician mortgages or not.
Amortization: Amortization is how your payments are broken up over the life of the loan. During the earlier years of your mortgage, more of your payment goes toward interest. As time goes on, more of your payment goes toward paying down the balance of your loan. If you get 100% financing, then 100% of your payment will go towards interest at the beginning…
Principal: This is the part of your payment that goes towards actual equity (ownership) of the home.
Interest: This is part of your monthly payment that goes straight to the bank and is money you will never see again, either in a check or in the equity of your home.
Taxes and insurance: If your loan has an escrow account, a third-party account that holds items like property taxes or insurance. Your mortgage servicer keeps the money for those bills in your escrow account and pays them for you.
Closing costs: Closing costs are fees you pay at closing and they comprise items like application fees, appraisal fees, attorney fees, courier fees, discount points, homeowners association (HOA) fees, loan origination fees, title searches, title insurance, deed recording fees and credit report fees.
Home inspection: A home inspection, done by a home inspector, helps find issues such as damage to certain parts of your home. Home inspections can save you a lot of money in the long run because you can opt out of the home purchase.
Earnest money: You may need to put down earnest money, or a "good faith deposit," or money you put down on a house before closing. This earnest money shows sellers that you're serious about buying the house.
Homeowners insurance: You must buy homeowners insurance if you get a mortgage. Homeowners insurance covers damage to your home caused by fires or storms and also if someone sues you because they become injured on your property.
Which Banks Offer Physician Mortgage Loans?
Compare rates, features, and more from the best physician mortgage loan programs of 2022.
FILTER
Company
Loan Amounts ForResidents & Fellows
Loan Amounts ForPracticing Physicians
MinimumCredit Score
States available in
Compare the best offers for