Education Loan Finance: 2023 Student Loan Refinance Company Review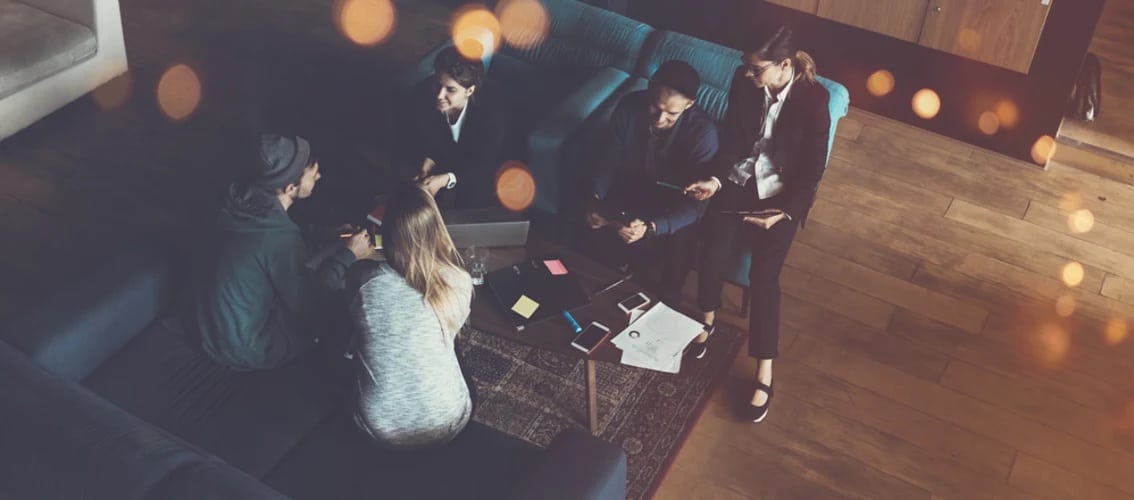 SouthEast Bank, a community bank based in Knoxville, Tennessee, started Education Loan Finance in 2015 to deliver lower cost student loan refinancing options.
Every company likes to boast about its customer service. But only a select few can back it up.
As one of NerdWallet's 2019 Winners for "Best Customer Service", Education Loan Finance (ELFI) is among that select few. That's why its the subject of this week's student loan refinancing company review, where we detail:
ELFI's student loan refinancing eligibility requirements.
Benefits of refinancing your student loans with ELFI.
How the ELFI user experience works.
About ELFI
In 2015, SouthEast Bank set out to deliver lower-cost student loan refinancing options through the creation of its Education Loan Finance program.
This allows the Knoxville, Tennessee-based community bank to offer competitive interest rates to borrowers who qualify for student loan refinancing. The lender states that its customers save an average of $309 each month (with a total average savings of nearly $21,000).
ELFI started out using MOHELA (Missouri Higher Education Loan Authority) as its third-party loan service provider. In December 2019, ELFI also added American Education Services (AES) as an additional refi servicer.
Once you accept your refinance loan, your servicer will reach out to you to set up an account that you will use to make monthly payments. Both servicers have great track records of customer service.

Student loan refinancing basics
Education Loan Finance's services are available in all U.S. states and Puerto Rico. Fixed and variable rate loans are available.
The company will refinance medical school loans beginning at $15,000. The maximum amount of student loan debt that can be refinanced varies based on eligibility.
Borrowers refinancing their own debt can choose repayment terms between five and 20 years. Parents who are refinancing are limited to a maximum 10-year term.
Unlike most refinancing companies, ELFI does not provide a discount for automatic payments. In fact, all borrowers are required to make payments electronically, whether by auto-debit or electronic transfer. The company says that all borrowers receive the benefit of a lower rate calculated based on this requirement. If you elect auto debt, you must submit billing account information for setup.

Student loan refinancing eligibility
In addition to the company's underwriting criteria, borrowers must meet the following requirements to be eligible for refinancing with Education Loan Finance:
Have a minimum loan amount of $15,000.
Have a minimum credit score of 680.
Have a minimum annual income of $35,000.
Have a minimum credit history of 36 months.
Be a U.S. citizen or permanent resident without conditions and with proper evidence of eligibility.
Have a bachelor's degree or higher from an approved post-secondary institution or program of study.
Have a debt-to-income ratio that indicates you have the capacity to repay the loan.
Have not filed for bankruptcy in the past.
Does this sound like you? If so, read on to learn more about the benefits of refinancing with ELFI.

Benefits of refinancing with ELFI
Education Loan Finance offers the following student loan refinancing benefits:
There are no application, origination, or prepayment fees.
The company may require a co-signer if you do not qualify on your own. It does, however, offer co-signer release at whatever point you qualify for a loan based on your own credit history.
If you refer a borrower who becomes an Education Loan Finance client, the company will give you a $400 referral bonus. The person you refer will collect $100.
The company may grant up to 12 months of forbearance at its discretion if you are unable to repay the loan due to hardship, such as financial or medical difficulty.
ELFI loan application process
Your application for refinancing will take place online. The process enables you to upload screenshots of the following required documents:
Current billing statement or payoff letter for each eligible loan. These documents must include servicer name, borrower name, loan account number, loan IDs or sequence numbers, and payment mailing address.
Pay stubs or proof of employment within the last 30 days.
W-2 form from the most recent tax year.
Government-issued ID, such as a driver's license or passport.
Account information if you choose to pay through automatic debit.
Tax returns if you are self-employed.
Applicants receive a student loan advisor to assist through the application process. Flexible payment options are also available.

Key takeaways
Regardless of the product or service being offered, each company review we conduct has the same goal:
To help you make smart, swift financial decisions based on your unique needs.
In order to do so, it's important to take the following into consideration:
Who ELFI serves.
How ELFI operates.
Where you fit into the equation.
Still, we understand it's not always that simple (especially when you're trying to navigate multiple companies). That's why recommend getting a student loan refinancing report with our trusted partner, Credible.