SoFi: 2022 Student Loan Refinance Company Review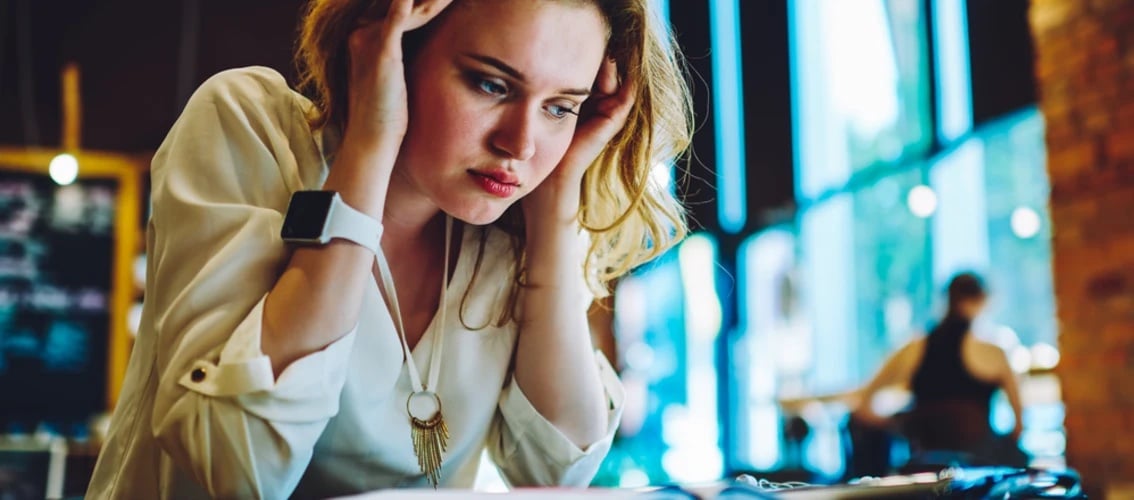 $196,520.
According to NerdWallet, that's the average amount of student loan debt that medical school graduates entered practice with in 2018.
No matter what side of this stat you find yourself on, this week's student loan refinancing company review can help. It covers everything you need to know about SoFi — including its special refinancing program for medical and dental residents who are struggling with their medical school loans.
About SoFi
When it comes to the student loan refinancing space, SoFi is as close as it gets to a household name. Founded in 2011, the San Francisco-based company quickly solidified itself as an agent for positive change in a market that desperately needed it.
Today, SoFi offers among the most competitive interest rates in the industry for 5, 7, 10, 15, and 20-year fixed and variable terms. Its student loan refinancing services are available in all 50 states and the District of Columbia. The minimum loan amount is $5,000; the maximum loan amount is the full balance of your qualified education loans.
Furthermore, SoFi will also consolidate all qualified private and federal education loans.

SoFi student loan refinancing eligibility
To be eligible, you must be a U.S. citizen or permanent resident. If you are a permanent resident, you have more than 2 years until your status expires, or you have filed an extension.
In addition, you must be employed, have sufficient income from other sources, or have an employment offer that starts within the next 90 days.
You must also have graduated with at least an associates' degree from a Title IV school.
Loan eligibility also depends on your:
Financial history.
Credit score.
Career experience.
Monthly income vs. expenses.
SoFi operates within fairly strict credit criteria. The company's non-traditional underwriting process evaluates merit, employment and financial history, and monthly debt-to-income ratios.
SoFi also heavily considers the applicant's estimated cash flow, career path, and level of education. The company's ideal borrower boasts strong job stability, substantial income, and a proven history of managing their budget and credit.
The company says its selective criteria helps ensures that its borrowers have a high likelihood of making their payments. That helps the company offer lower interest rates.

Benefits of refinancing with SoFi
SoFi offers the following benefits:
SoFi does not charge application fees, origination fees, or prepayment penalties.
The company offers a 0.25% interest rate reduction if you agree to make monthly payments via an automatic deduction from a savings or checking account.
If you lose your job for no fault of your own, SoFi will suspend your monthly payments for up to a year. Interest will continue to accrue during your unemployment period.
If you do find yourself unemployed, SoFi offers job placement services.
The company offers discounts on other products like personal and mortgage loans.
SoFi offers wealth management services and SoFi Money, a personal banking app that simplifies checking and savings.
Around-the-clock customer service.
The application process
SoFi enables physicians to get a rate quote from their website. Since this does not involve a "hard" credit check, it won't affect your credit score or report.
The company's website states that the online pre-qualification process takes two minutes. You can compare plans available to you and choose your rate and term.
Then you upload screenshots of your student loan statements and sign your paperwork electronically.

Refinancing for medical and dental residents
SoFi offers a special refinancing program for medical and dental residents. It requires residents to make a $100 minimum monthly payment until the end of their residency or fellowship program, up to 54 months.
At that point, your student loan is re-amortized. Your monthly payment increases according to the new amortization schedule.
SoFi calculates the new payment based on a number of factors. This includes your medical specialty and an estimate of your post-residency income.
To be eligible for the resident refinancing:
You are a medical resident or fellow with up to four years left in your approved program.
You have over $10,000 in private or federal student loan debt. In Connecticut and Kentucky, it's $15,000. The minimum in Pennsylvania is $25,000.
You have graduated with an MD, DO, DMD, or DDS from a selection of Title IV accredited universities or graduate programs in the U.S.
If you are a dental resident, you must provide documentation that proves you are not taking on additional tuition liabilities. Proof may be provided in the form of full scholarships or receipt of direct payment from the official bursar for all remaining terms.
You meet SoFi's underwriting criteria.
Resident refinance loans are available in all states except Mississippi and Montana.

Key takeaways
Like every company review that we publish, our goal here is simple:
To help you determine whether or not SoFi is the right fit for your student loan refinancing needs.
In order to do so, it's important to take the following factors into consideration:
Who SoFi can serve (its eligibility requirements).
How SoFi works (its application process).
Where you fit in (your refinancing needs)
So, now what?
Fill out a simple online form to check your student loan refinancing rates. It's quick, easy, and free to get started.