How Much Does Medical Malpractice Insurance Cost?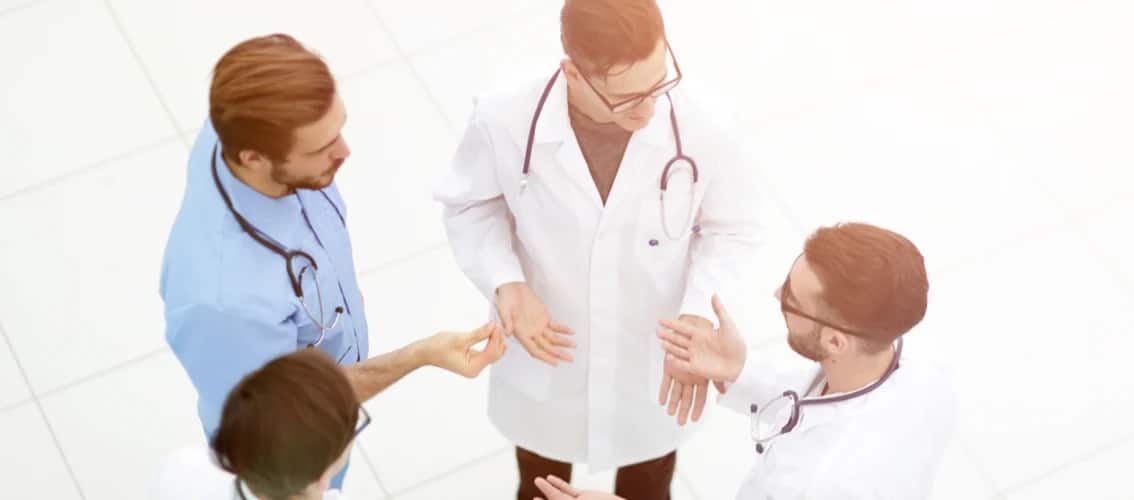 Medical malpractice insurance is one of the largest expenses for medical professionals. However, given the number of medical malpractice cases each year, it is an expense you cannot avoid. According to a 2016 report by the American Medical Association, 1 out of every 3 physicians (34%) will be sued at some point in their career. The burning question, therefore, is how much does medical malpractice insurance cost? The truth is, there is no cut and dry answer. The cost of medical malpractice insurance depends entirely on 1) Your medical specialty; and 2) Your location. Let's dive in.

Medical Specialty Influences Malpractice Insurance Cost
The type of medicine you practice influences your chances of getting sued. For example, a family doctor who mostly conducts annual checkups is at less risk of being sued than a neurosurgeon. Not that a family doctor can't get sued, but the average settlements in such cases tend to be lower thus making the premiums on malpractice insurance cheaper. Malpractice risk increases in the following situations: Surgery, diagnosing serious conditions (such as cancer) and a lack of communication/ contact with the treating doctor. The following specialties are considered riskier and will mean higher premiums for the doctor:
Obstetricians
Neurosurgeons
Emergency room physicians
Cardiovascular surgeons
General surgeons
Orthopedic surgeons
Plastic surgeons
According to the AMA annual report, obstetricians can expect to pay around $150,000 in annual premiums for medical malpractice insurance. This is in stark contrast to a dermatologist, allergist or physicshiatrist who would rarely be charged more than $10k annually for malpractice coverage.
Want to check malpractice insurance rates for your specialty? Click here and do it for free!
Location Influences Malpractice Insurance Cost
Besides your specialty, where you live also determines the cost of medical malpractice insurance. For example, an internal medical professional in Los Angeles paid around $8,500 annually in 2017. That exact same specialty paid $25,000 annually in Philadelphia and $47,700 annually in Miami. Yikes! Here is why your state matters so much:
State tort laws
The word tort is a civil wrong that causes a claimant, in this case a patient, to suffer loss or harm resulting in legal liability for the person who caused said loss or harm. Tort laws vary by state. Over half the states in America have passed tort law that limits the amount of money a plaintiff can receive in a medical malpractice lawsuit. (if the plaintiff were to win the case). You can see here medical malpractice payouts by state. It is worth noting that the cap on malpractice settlements is for non-economic damages only, which is usually when a patient wants to be paid for the pain and suffering caused by the doctor being sued. According to Emergency Physicians Monthly, California, Colorado, Kansas, and Texas have enacted a cap between $250k–$300k on non-economic damages cited in a lawsuit. As a result of this cap, litigation has decreased and thus so have annual malpractice premiums!
Rate of malpractice suits in the state
You may be wondering, how often do doctors get sued? That answer also depends on your location, and consequently how much you will pay in medical malpractice insurance. According to research from the National Practitioner Data Bank, compiled by Zippia for the year 2015, Louisiana had the most malpractice lawsuits filed for every 100,000 people, coming in at 44 lawsuits. That is compared to 5 lawsuits out of every 100k people in Hawaii and 22 lawsuits filed for every 100k people in Pennsylvania. Insurance companies use this data to determine your annual premium.
Want to speak with a specialist and determine your annual premium for malpractice insurance? Click here to speak with someone today.
What Other Factors Determine Malpractice Insurance Cost?
In addition to specialty and location, other factors that will determine your malpractice premium rates include:
The policy's liability limits
Medical malpractice insurance policies will limit the amount of liability they will cover in a year. A typical policy will set a cap of $1 million per occurrence and $3 million in total liability claims in a year. Keep in mind that the $1 million and $3 million limits are geared toward specialists with a higher incidence of malpractice claims. If your specialty has less risk of malpractice or you practice in a state with a lower judgements (settlements), you can get by with less coverage.
According to NPDB data, the state of New York had the highest total medical malpractice payouts between 2009 and 2018, totaling $7.025 billion. North Dakota had the lowest total of medical malpractice payouts during that time frame, with just $28.35 million. That said, the total payouts by state is not what determines your malpractice premium. Instead, it's the frequency of claims.
Your claims history
As with other types of insurance, malpractice insurers will note your claims history. If you have had medically related lawsuits brought against you, whether they were dismissed, settled, or paid out as a judgement, you can expect to pay higher premiums than a similar doctor with no claims history. Insurers often offer discounts for new physicians, because of a lack of claims history. When you do purchase a policy, it may be wise to consider a consent-to-settle clause. This means the insurance company must get your written consent to settle with a plaintiff and avoid jury. You can also get a discount on your premium if you go a certain time period without facing any claims at all.

A Sample of Rates by Specialty and State
The following data comes from the 2017 AMA annual report.
Obstetrics/gynecology
Los Angeles-Orange County, California: $49,804
Connecticut: $170,389
Miami-Dade, Florida: $190,829
Cook-Madison-St. Clair, Illinois: $177,441
New Jersey: $90,749
Nassau-Suffolk, New York: $214,999
Philadelphia, Pennsylvania: $119,466
General Surgery
Los Angeles-Orange County, California: $41,775
Connecticut: $65,803
Miami-Dade, Florida: $190,829
Cook-Madison-St. Clair, Illinois: $118,909
New Jersey: $60,810
Nassau-Suffolk, New York: $134,923
Philadelphia, Pennsylvania: $85,930
Internal Medicine
Los Angeles-Orange County, California: $8,274
Connecticut: $34,700
Miami-Dade, Florida: $47,707
Cook-Madison-St. Clair, Illinois: $40,865
New Jersey: $15,900
Nassau-Suffolk, New York: $33,852
Philadelphia, Pennsylvania: $24,433
Want to keep reading? LeverageRx wrote up a guide on how to WIN a medical malpractice lawsuit should you be so unlucky to fact one.

Medical Malpractice Insurance Companies
You may be ready to purchase malpractice insurance but where to start? Which companies are the best and offer the best coverage for doctors? Here are a few options that LeverageRx recommends:
MedPro Group
Founded in 1899, Medical Protective Group (MedPro) is the oldest professional liability carrier in America. Today, the company remains an industry force as one of the top writers of medical malpractice insurance in the country. Learn more: MedPro Malpractice Review
The Doctors Company
The Doctors Company is the nation's largest physician-owned medical malpractice insurer. It has roughly 80,000 members and over $4 billion in assets. As a member-owned insurer, The Doctors Company regularly pays dividends to those it insures. Learn more here: The Doctors Company Insurance Review
MAG Mutual Insurance
MagMutual has kept 95 percent of claims brought against its insured physicians and hospitals from going to trial. Of those that did end up in court, it has won 80 percent of cases. However, it is only available in the following states: AL, AR, FL, GA, KY, NC, SC, TN, VA. Learn more here: MAG Mutual Insurance Review
NORCAL Group
The NORCAL Group (also known as NORCAL Mutual Insurance Company) is the 8th largest malpractice insurer in the country based on direct written premium. The policies are only available in the following states: ID, MT, WY, ND, SD, NY, ME, VT, NH, MA, HI. Learn more here: NORCAL Group Malpractice Insurance Review
ProAssurance Group
ProAssurance offers claims-made policies with automatic tail coverage for death or disability. Its policyholders receive tail coverage at full retirement if they have five years of continuous coverage. Learn more here: ProAssurance Group Malpractice Review
MLMIC Insurance Company
In 2018, the company was acquired by National Indemnity Company, a subsidiary of Berkshire Hathaway. MLMIC provides excess coverage at no additional cost under its Excess Liability Program. It provides an additional layer of insurance protection, over and above the required primary limits of $1.3 million for each person and $3.9 million total. Learn more here: MLMIC Malpractice Insurance Review.