Is Your Radiology Salary Enough? Salaries Compared Across Location and More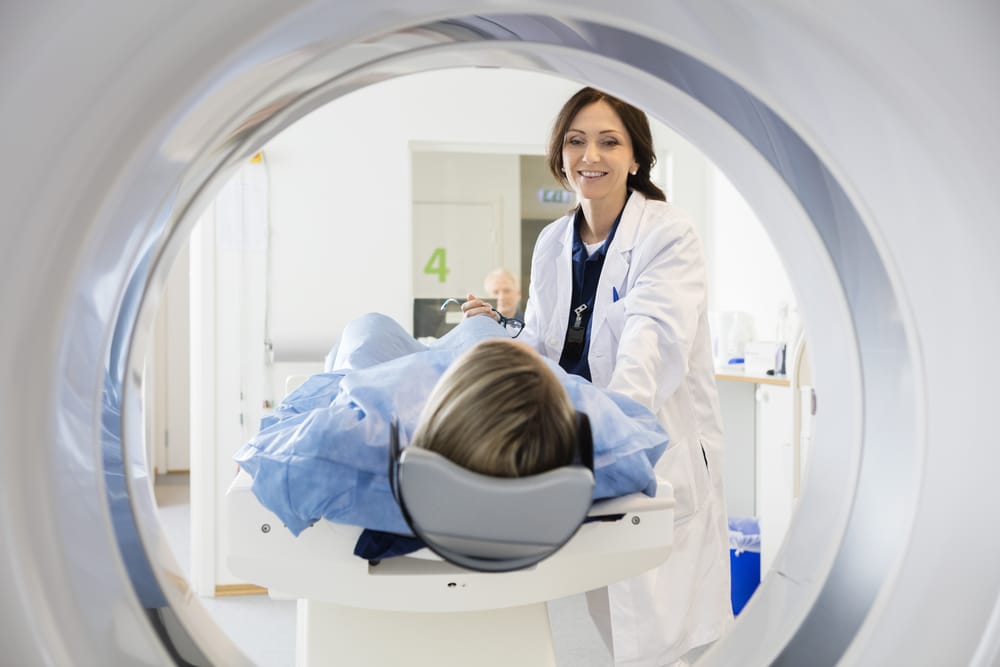 While radiologists earn good money, many factors can affect that number. One's salary will not always be similar to another's.
How much does a radiologist make, and what causes such drastic salary ranges within the same specialty?
This article will take an in-depth look into the factors that affect the salary estimates of a radiologist and how they can increase their income by leveraging these variables.

---
Average Radiologist Salary
According to Medscape's physician compensation survey, the average annual salary for a full-time position as a radiologist is $437,000.
The Bureau of Labor Statistics reports a much lower national average salary for this specialty, with only $301,720.
However, Salary.com reports a wide salary range for a radiologist, from the lower 25th percentile earning an average of $387,690 per year, to the top 90th percentile earning up to $579,430.
In Medscape's survey, 63% of the radiologists who participated felt they were fairly compensated for their work. Even though many radiologists hoped they would be paid more, 92% still said they would stick with their choice of specialty.

---
Factors That Affect a Radiologist's Salary
With sources reporting numbers as low as $300,000 to almost $600,000, it is clear that the median salary for a radiologist doesn't provide a concise number upon which you should depend.
More research must be done to determine a radiologist's unique value. A deeper look into their circumstances can provide a better perspective.
Years of Experience
Every physician begins their career as a resident, barely earning enough to pay for living expenses and keep up with student loan payments. According to Medscape, first-year residents earn an average of $64,200 annually and gain a slight wage increase each year of residency.
After a radiologist has successfully survived the famine of residency, they can begin to enjoy the feast as they start to practice their specialty.
Their pay will increase with experience; however, it's important to remember that this isn't the only factor affecting a radiologist's earnings.
According to Payscale, the starting salary for an entry-level radiologist is $297,000. Within ten years, this same physician can earn their highest salary of $420,000 or higher.
Sadly, as radiologists approach retirement age, they begin to see a decline in salary, dipping just under $400,000.
Location
As with any job, the cost of living in an area will affect the pay. However, for physicians, the current demand for their specialty in that location will be an even bigger determining factor for how much they earn.
Top Paying States
According to ZipRecruiter, the three top-paying states for radiologists include:
New York: $368,466
New Hampshire: $343,054
Arizona: $321,373
BLS has different data showing that the top-paying states for radiologists are Connecticut, Hawaii, and Indiana, but they didn't share the average salary to compare.
Both sources agreed that Florida, Alabama, and Georgia offered mid-range salaries for this specialty.
Lowest Paying States
While ZipRecruiter lists:
North Carolina: $223,427
Louisiana: $241,803
Texas: $248,919
As the lowest paying states, the BLS includes Alaska and Arkansas on that list.
Highest Paying Cities
Although California, Alaska, Wyoming, and Washington did not make the top three highest paying states, they each have a city within them that pays the highest for these positions, according to ZipRecruiter.
Most top ten cities were in California. There were only three that weren't:
Diamond Ridge, Alaska
Jackson, Wyoming
Seattle, Washington
Type of Practice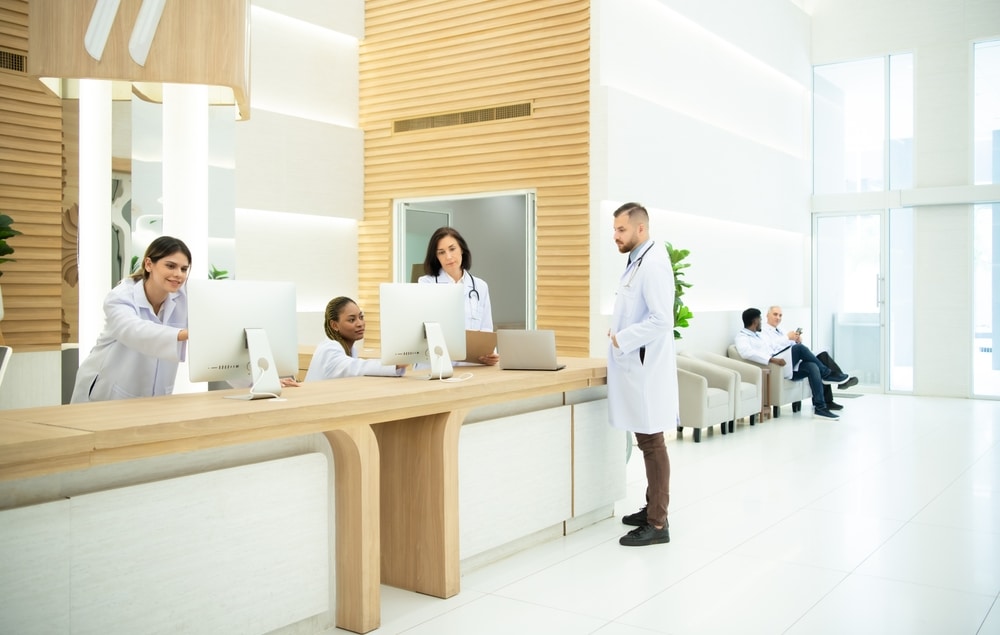 Another important deciding factor on how much a radiologist will earn is which type of medical industry or practice they work in.
The Bureau of Labor Statistics breaks down the various industries and how much a radiologist will earn in each. We've listed them from highest paying to lowest.
Outpatient Clinic
Outpatient clinics, on average, pay the radiologists they employ an hourly wage of $236.53, which translates to $491,980 per year.
A radiologist who wants to earn their highest potential salary should focus their job search on positions in an outpatient clinic.
Specialty Hospitals
After an outpatient clinic, specialty hospitals would be a radiologist's best bet for a position with a higher salary.
The numbers show that radiologists employed by specialty hospitals earn an average of $379,360 per year.
Physician's Office
Next in line for good pay is working at a physician's office. The BLS reports that these positions could earn a radiologist $358,020 annually.
Diagnostic Laboratories
Working at a diagnostic lab is one of the lowest-paying positions for a radiologist, with only $354,110.
Most of these labs will fill their staffing needs with radiologic technologists and radiology technicians to complete the bulk of their medical imaging tasks, and won't see the need to offer a high salary for a radiologist.
Locum Tenens
Many physicians opt to work locum tenens due to the flexibility and varying environments. According to ZipRecruiter, radiologists who work locum tenens earn an hourly wage of $124, or $257,668 annually.
Self-Employed vs. Employed
While most physicians strive to be self-employed, the data from Medscape shows that employed radiologists actually earn more. Employed radiologists earn an average of $463,000 annually, while self-employed radiologists make about $419,000.
Gender
What about the gender wage gap? Is that an issue for radiologists? Unfortunately, yes.
According to Medscape, all physician specialties have a gender wage gap of about 30%. Men earn an average of $373,000, while women earn an average of $282,000.
With radiologists specifically, Radiology Business reported that females earned 21% less than their male peers.
Incentives
On top of a radiologist's base salary, they can earn a bonus incentive to add a considerable amount to their total annual compensation. According to Medscape, 57% of radiologists earn a bonus valued at $66,000.

---
How Does Subspecialty Affect a Radiologist's Salary?
Within the radiology specialty, there are subspecialty jobs that a physician can choose to pursue. Depending on the job title of the provider, these professionals could earn more or less than a general radiologist.
We'll share the common subspecialties in this field with a short job description and average salary.
Pediatric Radiology
A radiologist that performs X-rays on children and infants is considered a pediatric radiologist. According to Salary.com, the average annual salary of a pediatric radiologist is $273,128. This number is significantly lower than that of a general radiologist.
Nuclear Radiology
A radiologist who specializes in nuclear medicine is considered a nuclear radiologist. In fact, they can also be referred to as a nuclear medicine physician. They use radioactive materials to diagnose and treat certain cancers and hypothyroidism.
These specialists earn an average of $393,027 per year, according to MGMA.
Breast Radiology
When women visit the clinic for their yearly mammography, they can see both a breast MRI technologist and a breast radiologist. These professionals are experts in diagnosing and treating breast cancer or other breast abnormalities.
ZipRecruiter shows the average annual salary of a breast radiologist as $301,193.
Interventional Radiology
One of the higher-earning subspecialties in radiology is interventional. This profession involves using minimally-invasive procedures to perform diagnostic imaging.
Salary.com lists the median salary as $445,900 for interventional radiology, with the top 90th percentile earning $579,440. This subspecialty seems to be the only one that can provide a better income than general radiology.
Diagnostic Radiology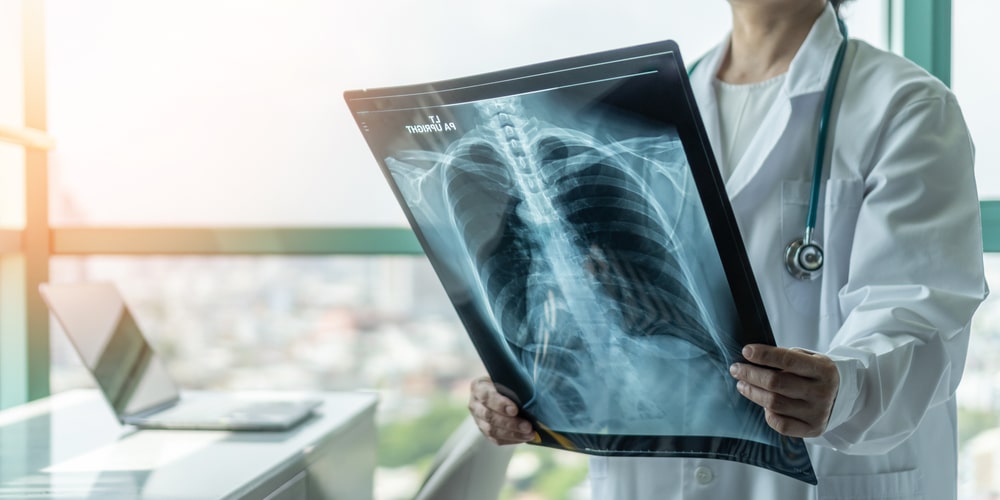 When radiologists specialize in diagnostic imaging, they are known as diagnostic radiologists. Diagnostic imaging includes using heavy and complicated equipment for X-rays, ultrasounds, and MRIs.
According to ZipRecruiter, the average annual salary of a diagnostic radiologist is $362,500.

---
Benefits to Increase the Value of Your Employment Contract
A radiologist negotiating the terms of their next employment contract should remember that there are plenty of ways to increase the value of their employment without raising their actual salary.
Some may not prioritize these benefits, but adding them to your employment contract can be very financially beneficial.
Salary.com provides an easy-to-read table that breaks down these benefits and their monetary value. Here is a brief summary:
PTO
The most valuable benefit that a radiologist can negotiate is paid time off. According to Salary.com's data, this one benefit can be worth up to $65,489.
Add that benefit alone to the average salary of a radiologist, and the value of a year's work jumps from Medscape's reported $437,000 to over a half million dollars.
Pension
The average value of a radiologist's pension is $13,750 per year. This increases the value of the salary by almost 2.5%. This is the second most valuable benefit of an employment contract.
401K/403B
Next in value (and also adding to the retirement fund) is the employer contributions to one's 401k or 403B. These can be as much as $10,000 per year.
This may not seem like a lot, but if a radiologist adds the same amount from their personal contributions, they will have $200,000 saved up for retirement within ten years.
Disability
Another great benefit that should be sought during contract negotiations is an employer-provided disability insurance plan. This financially protective plan will provide a monthly benefit in case of an accident or illness that leaves you disabled.
The average value of this plan is $9,204 per year.
It's also wise to purchase an individual physician disability insurance policy. Get Started here.
Healthcare
Lastly, every good employment contract should provide a reliable health insurance plan. This typically saves you $6,374 per year vs. getting your own policy.
Altogether, the added value of employment benefits on top of the base salary of a radiologist is $104,817. From this, negotiating your expected salary and the available added benefits is well worth the effort.
---
Recap
Radiologists should analyze the various factors discussed in this article as well as the option to add value to their employment contract through benefits.
On top of finding a way to earn the most money, radiologists should be wise about how they use and protect their income. The best way to do that is to enlist the help of a professional.
LeverageRx
can help medical professionals of any specialty find the best ways to make large purchases, protect their current income, and even start their own practice. Contact us today!