A 2023 Guide to Medical Moonlighting for Residents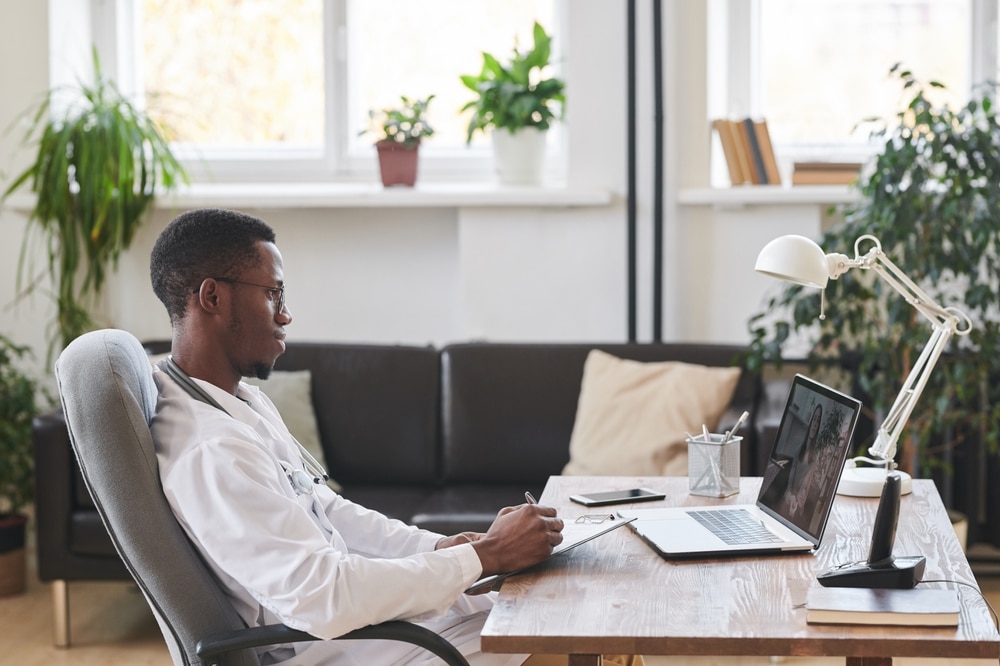 As a medical resident in training, you've surely heard your peers and other colleagues talk about moonlighting.
But exactly what does "moonlighting" mean? What effect will it have on your career? Are the money and the experience worth your time?
There are many benefits to moonlighting, just as there are downsides. Residents should consider the pros and cons before they make a commitment.
From the upsides of moonlighting to where to find the best moonlighting jobs in your area, here's our 2023 guide to medical moonlighting for residents.

---
What is Moonlighting?
Moonlighting is working a second job in addition to your primary job as a medical resident.
The term "moonlighting" is originally based on the idea that most people work their primary job during the day. If they choose to work a second job, it would have to be at night when the moon is visible.
Since most medical residents work around-the-clock shifts, medical moonlighting doesn't necessarily mean working at night. There are plenty of secondary opportunities that allow you to work during the day.
When we talk about moonlighting as a resident, we're not talking about working any part time job outside of your residency program. Medical moonlighting means working a second job as an independent physician while still being in residency.
There Are Two Ways to Moonlight 
There are two types of medical moonlighting that residents can pursue:
Internal moonlighting
External moonlighting
Internal moonlighting refers to working extra shifts at the hospital where you are primarily employed as a resident. External moonlighting means picking up extra shifts at a clinic, a practice, an urgent care center, or a hospital other than the one in which you're training.
External positions are usually locum tenens. Both residents and physicians can work locum tenens jobs, and many physicians prefer to work back-to-back, short-term locums positions over working a years-long contract for a single employer.
While external positions can be great opportunities, many residents find that internal moonlighting is easier to manage than exploring other, external moonlighting options.
Why?
Because when residents search for external moonlighting positions, it can be tricky and often requires that they:
Already have an independent medical license (as opposed to a training license)
Have their own malpractice insurance
Have privileges at a specific hospital
The above factors can make it challenging to find external opportunities to moonlight. In some cases, it may not even be worth the resident's effort or time.
Now that you know what a medical moonlighting position looks like, let's take a look at some of the many reasons to explore (or not explore) these opportunities for side work.

---
The Benefits of Moonlighting as a Resident
There are a variety of reasons why residents choose to moonlight, but the number one reason is, without a doubt, money.
Earn Extra Income 
Medical residents work long hours, but they only receive a small fraction of what licensed physicians earn.
Although salaries can slightly vary based on the medical specialty and region of the country, the average medical resident earns $64,200 per year.
Here's a year-by-year account of the average salary for medical residents, according to the Medscape Residents Salary & Debt Report 2022:
PGY-1: $58,700
PGY-2: $60,800
PGY-3: $63,500
PGY-4: $66,600
PGY-5: $67,300
PGY6-8: $68,800
Looking at how those numbers break down, it's clear that residents don't earn much of an hourly wage.
However, residents who moonlight can earn between $100 and $200 per hour. This is a huge increase over what most residents make through training.
Like all medical positions, moonlighting wages vary depending on specialty, practice setting, location, and the demand for physicians within that location.
It's an excellent way for residents to pocket extra income, start paying down student loans, afford the cost of childcare, or begin saving to buy a home.
Test Out Different Practice Settings 
There are many types of workplaces from which physicians can choose. Moonlighting offers the opportunity to test out some different practice settings, including:
Group practices
Private practices
Urgent care centers
Community clinics
When your residency ends and it's time to find a full-time job, having experience in more than one healthcare setting may help you steer toward (or away from) certain types of workplaces.
An Opportunity to Network 
External part-time positions allow you to develop relationships with physicians, residents, administrators, and other healthcare providers who you wouldn't otherwise meet in your residency program.
Each and every one of these connections can help you build your professional network.
Your network can be an invaluable tool in helping you to find a full-time job after residency. Either by referring you to an available position, or by providing recommendation letters on your behalf.
Build Your Resume and Develop Experience 
Moonlighting a second job is an excellent way to build more experience. It allows you to develop experience that may even go beyond what you can gain from your residency training program.
The more experience you have, the more robust your CV will become. A great CV can lead to more job opportunities in the future.
Moonlighting can also provide you with experience that you're not currently getting in your residency program.
For example, if you're in a research-heavy year such as PGY-3 or PGY-4, moonlighting in a clinical setting is a great way to maintain your clinical skills and provide more patient care to those in need.
Related: How to Make Money in Medical School: 7 Ideas for Medical Students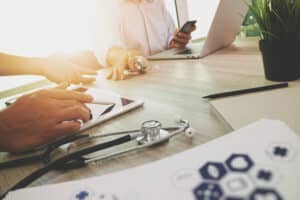 ---
The Downsides of Moonlighting as a Resident Physician
In spite of the many benefits that moonlighting provides, it has some drawbacks as well.
Here are a few reasons why taking on a second job outside of residency might not be the right decision for you.
Residents Don't Have Much Free Time 
The idea of working a second job to earn extra income may sound like a good idea, but it's not easy to find "free time" as a resident.
Residents work exhausting hours. That can often add up to as many as 80 hours per week, which means it's not always plausible to dedicate even more time to a second job.
The Accreditation Council for Graduate Medical Education (ACGME) sets the standards for how many hours residents can work per week and per month.
Current ACGME guidelines state that residents have an 80 hour weekly limit, on average, over each four-week period. This regulation also specifies that residents have at least 10 hours of rest between duty hours, and that one of every seven days is free of patient care duties and educational obligations.
With an 80-hour-per-week commitment to residency, it can be a challenge to find time to do anything other than work.
Even those who want to spend all of their free time moonlighting will still encounter limits. If extra shifts will put you over the 80-per-week mark, they're out of the question.
Extra Income Could Mean Bigger Student Loan Payments 
If you're paying back your student loans on an income-driven repayment (IDR) plan, moonlighting can increase your monthly payments.
Under an IDR plan, you pay a percentage of your income. The more income you earn the higher your payments will be.
Moonlighting can put a nice chunk of extra change in your pocket, but it will also raise your monthly loan payments.
Should you choose to moonlight, it's best to put as much of that extra income as possible towards paying down your student loans.
Keep in mind that moonlighting could raise your tax rate, too. Depending on how much you earn per hour and how many extra shifts you choose to work, you could get bumped up to a higher tax bracket and have to pay a larger percentage of your income to the IRS.
The Cost of Malpractice Insurance 
Malpractice insurance is expensive. Working locum tenens positions often requires that you have your own liability coverage.
With an internal moonlighting position, you'll work under your training license and have liability coverage and protection under your residency program's malpractice policy. But external moonlighting might require you to purchase a pricey professional liability insurance policy that you may or may not be able to afford.
It's important to consider the cost of insurance plans before you sign on for a temporary or part-time position. If you're only signing on for a few work hours a week, the high price of malpractice insurance premiums might mean the moonlighting isn't worth it.
Some locum tenens staffing agencies provide malpractice insurance. Of course, those plans come with caveats as well.
If you find a part-time locums position that provides malpractice coverage, make sure you understand the type of coverage it provides.
There are two types of malpractice insurance:
Occurrence-based
Claims-made
An occurrence-based policy protects you from any claim made at any point in time. The one stipulation is that you must be carrying the coverage at the time of the incident or patient interaction.
Claims-made policies require your insurance plan to be in effect when the claim is submitted, even if it's many years later, rather than at the time of the incident or patient interaction. For those situations, tail insurance is also required.
To learn more, read How Much Does Medical Malpractice Insurance Cost?

---
Not All Residents Are Allowed to Moonlight
Individual residency programs expect their residents to conform to different rules, regulations, and other requirements. Sometimes, those requirements may prohibit residents from moonlighting at all.
Certain residency programs only prohibit internal moonlighting. Or, they limit internal moonlighting activities to residents who are in "good standing."
Other programs may prohibit doctors in PGY-1 from moonlighting, but do allow residents in their second year of training and beyond to moonlight.
Meanwhile, there are other residency programs that set a maximum for how many hours you can work at a second job. Still others may require you to obtain permission from your program director or supervisor.
Before searching for moonlighting positions, be sure to check the moonlighting policy in your resident employment agreement.
If your contract doesn't allow you to moonlight, don't do it. Breaking the rules could put your residency in jeopardy. It's simply not worth the risk.
You Might Like: How Much Do Residents Make? A Guide to Residency Income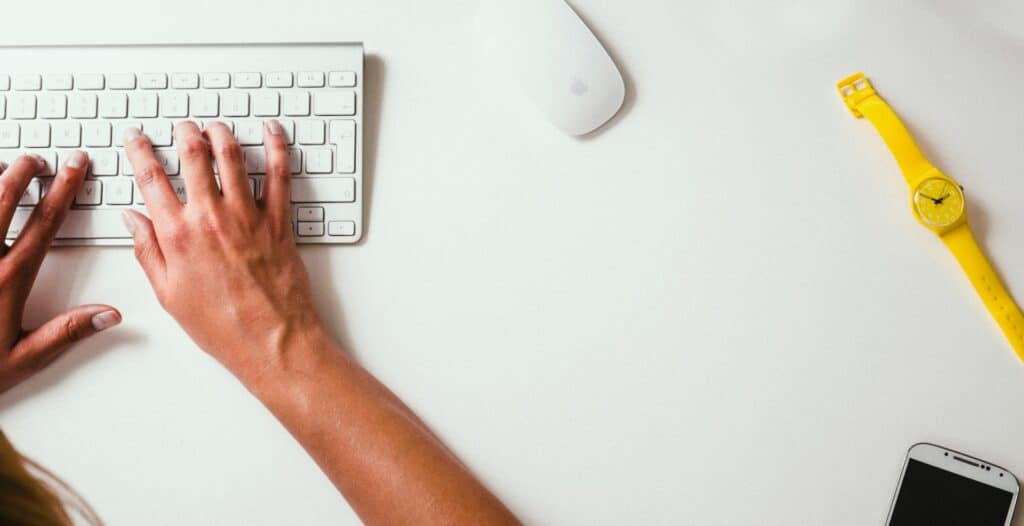 ---
How to Find Moonlighting Opportunities
If your hospital offers internal moonlighting shifts, it's best to start your search there.
Internal moonlighting lets you work under your existing training license and malpractice insurance coverage.
If internal shifts are not available or you prefer to work external positions, you can find them through locum tenens staffing agencies. You can also find moonlighting opportunities through online job boards, such as:
Moonlighting jobs are available for physicians that work in a variety of medical specialties. It's just a matter of finding ones available in your area.
Many residents also use moonlighting as an opportunity to work in a more generalized specialty, like internal medicine, rather than looking for positions in their more specialized field.

---
Tips for Moonlighting During Residency
Residents who are considering picking up extra shifts should talk to their peers and colleagues who have done the same. They may be able to share invaluable insight with you regarding their own experiences.
Here are some additional tips to help make moonlighting a successful endeavor.
Start Slow 
Moonlighting during residency isn't for everyone.
The good news is that it doesn't require you to make a major commitment, so if you do want to try it out, start slow with just one or two extra shifts per month.
Free time is hard enough to come by during a medical residency. Be sure to leave enough of it to yourself to enjoy a healthy work-life balance.
Keep the Focus on Your Residency Program 
It's easy to get sidetracked by opportunities to earn extra money.
Nevertheless, don't let moonlighting distract you from your residency training. No matter how many shifts may be available to you, it's crucial that you keep your focus on your graduate medical education.
Take Time for Self-Care 
You have to make time for self-care. Residency is hectic enough, so taking on more professional activities will inevitably mean that you'll have less time to take care of yourself.
Be sure to get enough sleep, make time for exercise, and maintain a healthy diet to keep your mind and body strong.
---
Healthcare providers are in demand. That's why moonlighting jobs are so readily available: there is a constant need for physicians in various clinical practices and hospitals.
Whether you're just starting your residency program or winding down your training, moonlighting is a way to earn extra money, gain valuable experience, network, and test out different practice settings.
It can also cut into your free time, and can be cost-prohibitive if it requires you to purchase a new malpractice insurance policy.
To learn more about malpractice insurance and compare rates from different insurance companies, contact LeverageRx now.
Read About: Want to Become a Part-Time Doctor? Here's How