The Advantages of Working with a Physician Mortgage Specialist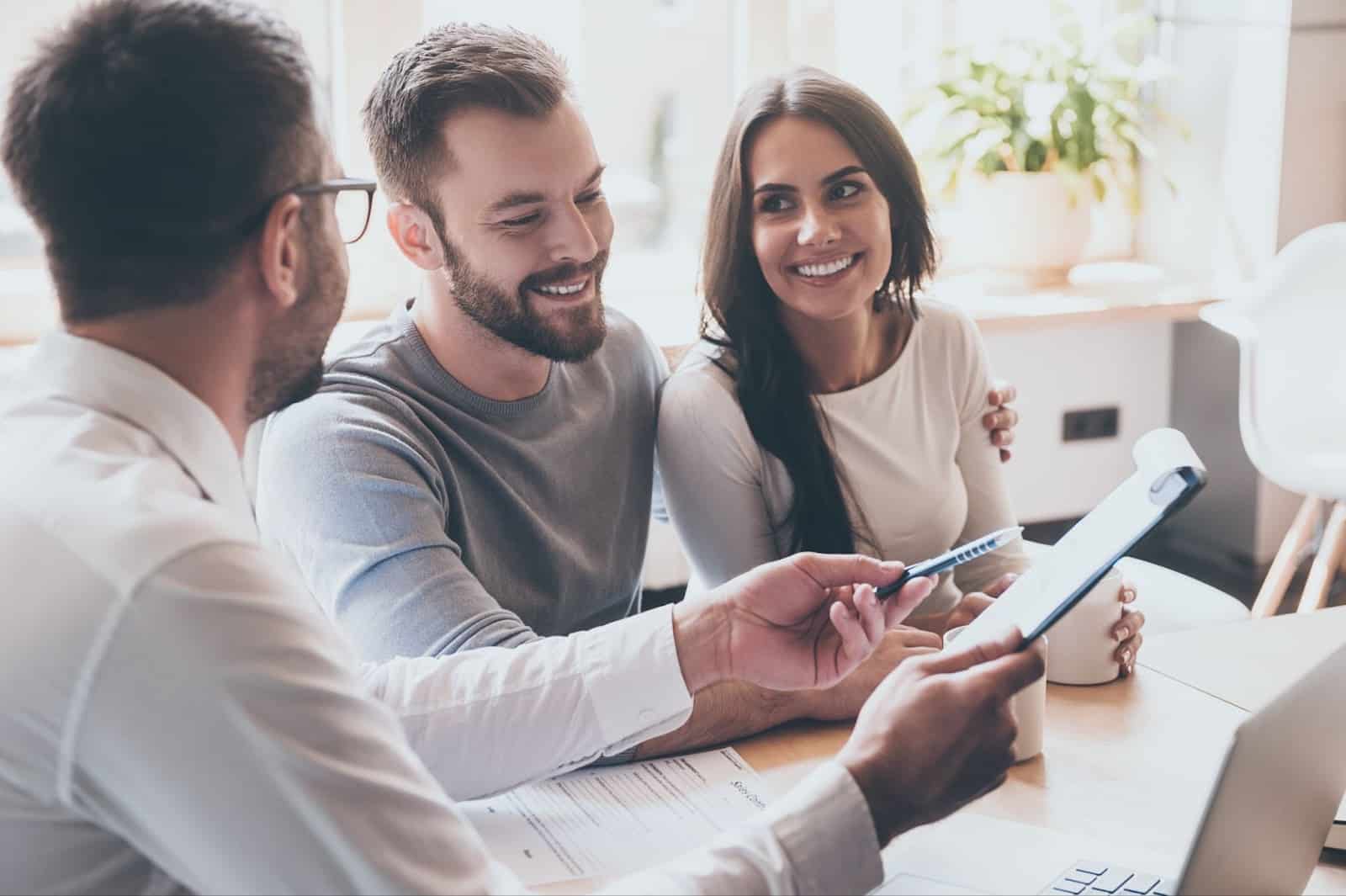 Also called the "doctor loan," physician mortgages have different eligibility requirements than their conventional counterparts. Because the homebuying process typically includes obtaining financing of some sort, many physicians opt for a doctor loan.
Those that do can greatly benefit from working with a physician mortgage specialist.
Between saving you time and helping you find suitable mortgage lenders, here are the advantages of working with a physician mortgage specialist.
---
What is a Physician Mortgage Specialist?
If you've started your journey toward home ownership, you already know you'll have to work with a lender, a loan officer, and possibly a broker.
Let's quickly recap what those terms mean:
Lender: A financial institution, such as a bank, that lends you the money to buy a home.
Loan officer: A licensed professional that works for the lender. They collect and verify your financial documents, determine your eligibility, and underwrite the mortgage.
Broker: A licensed professional that works with many different loan lenders. They help applicants obtain quotes and identify lenders that fit their needs.
A physician mortgage specialist is a type of broker with specific experience helping physicians and other healthcare professionals obtain quotes from lenders offering doctor loans.
Because the eligibility requirements for doctor loans are quite different from conventional loans, it's essential to work with a physician mortgage specialist that has experience dealing with the complexities of this particular type of financing.
Physician mortgage specialists are a middleman of sorts. First, they'll help you obtain quotes and terms from lenders. Once you decide which lender to apply with, they'll connect you to a loan officer who will begin underwriting your mortgage.
The term "broker" can refer to an individual or a company. Read Mortgage Broker vs. Real Estate Agent: What's the Difference? to learn more.
---
Is a Physician Mortgage Right for You?
You only need a physician mortgage specialist if you intend to apply for a physician mortgage, so let's review what it is.
A doctor loan is a home financing option offered only to medical doctors, surgeons, dentists, and other types of medical professionals. Almost all are available to MD, DO, DDS, and DMD designations, but some lenders also extend financing to:
Podiatrists (DPM)
Veterinarians (DVM)
Pharmacists (PharmD)
Optometrists (OD)
Nurse Practitioners (NP)
Nurses (RN)
Certified Registered Nurse Anesthetists (CRNA)
Chiropractors (DCH)
Medical residents and fellows
Key Highlights of a Doctor Mortgage Loan
There are a variety of reasons why medical professionals opt for a physician home loan over a conventional one. Here are some key highlights that make it an attractive option.
Zero to Low Down Payments
New doctors making hefty monthly student loan payments often find it challenging to save the standard 20% required as a down payment on a house. Doctor loans allow you to make low down payments (or sometimes none at all!).
No PMI
Private mortgage insurance is typically required if you make a down payment of less than 20% of the home's value. Even with a zero down payment, doctor loans do not require you to pay PMI.
Not having to use PMI in your monthly payments can save you thousands of dollars in the first few years of living in your new home.
More Flexible DTI Requirements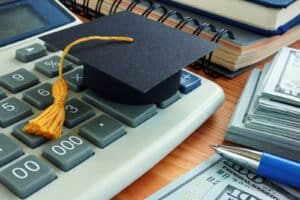 Debt-to-income ratio (DTI) is an important factor lenders use to determine how much mortgage you can afford. With young doctors' high medical school student loan debt, hitting the required DTI of 45% or less that conventional loans require can be impossible. Doctor loans have much more flexible DTI requirements.
Why a Physician Mortgage Might Not Be the Right Choice for You
There are some instances in which a physician mortgage isn't an option or the best option. Here are some scenarios in which it may be better to apply for a different type of financing:
You've Been in Practice For More Than 10 Years
Most lenders only extend physician mortgages if you've completed your residency or fellowship within the past 10 years. Physicians practicing for more than a decade are rarely eligible for a doctor loan.
You're Looking to Buy a Second Home
Doctor loans have limitations as to the type of property you can buy. In most cases, the home has to be your primary residence.
If you want to purchase a vacation home or an investment property, you'll need to apply for a conventional loan.
You're a Veteran
If you're active duty, a reservist, or a veteran of the Armed Forces, a VA-backed home mortgage may be the better option. VA loans often have lower interest rates and don't require a down payment or PMI.
You Want a Fixed Rate Mortgage
While some lenders offer fixed rates, many only have adjustable-rate mortgages. That means you'll pay lower interest rates now but higher interest rates in the future.
If you want your monthly mortgage payments to remain the same every month, a conventional loan with a fixed rate may be a better option.
---
How a Physician Mortgage Specialist Can Help You Find the Right Lender
With so many physician loan programs, it takes time and effort to find the best mortgage option for you. This is one reason a physician mortgage specialist can be valuable in your research efforts.
The most significant advantages of working with a physician mortgage specialist include:
They Completely Understand the Process
The physician mortgage is a unique opportunity, and not all brokers know the ins and outs of how they work or what's required. It's always best to rely on a specialist who has proven experience and helped other doctors acquire this particular type of loan.
With a conventional loan, borrowers usually submit a few standard documents, such as a W2, bank statements, and consent to check their credit score.
With a doctor loan, far more information is required, including:
Proof of your education and medical license
A copy of a signed employment contract to prove your future income
A statement regarding your student loan repayment plan
Many brokers don't have experience obtaining or submitting educational degrees and employment contracts to lenders. Physician mortgage specialists do.
They Can Help You Hone In On Your Mortgage Options
Not all lenders extend doctor loans to all types of physicians. Most medical professionals have limited options except for MD, DO, DDS, and DMD designations.
A specialist can help you focus on the choices that exist for your designation, no matter how broad or limited they may be.
In addition to your designation, where you live is a factor too, as not all lenders operate in all 50 states. A specialist will narrow down all the options available to you in your state and only present lenders you qualify for.
They Can Help You Compare Lenders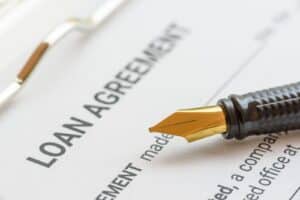 Once they've identified a list of potential lenders available, a specialist can help you compare them to find the one or two who you want to apply with.
Between loan limits, lending terms, and fixed vs. variable rates, borrowers may be faced with many decisions. A professional who understands how the process works can help sort it all out.
They Can Save You Time
Perhaps the biggest advantage of working with a specialist is the time you can save.
It can take hours upon hours to research individual lenders, narrow down the ones who you might want to work with, and submit your documents to each lender, one at a time.
A specialist can do the legwork for you fast and present only the relevant lenders. That way, you don't have to waste time researching lenders that aren't applicable.
Once you determine which lender or two you want to apply with, your physician mortgage specialist can connect you with a personal loan officer at that office.
Ready to finance your new home with a doctor loan? Get started here.
---
Lenders Your Mortgage Specialist Might Recommend
A physician mortgage specialist can help you compare more than 20 lenders in minutes. Depending on your specialty and where you live, the following lenders might be options to consider:
Huntington Bank
Available in more than 40 states, Huntington Bank lends to MD, DO, DDS, and DMD designations. 100% financing is available on loan amounts up to $1 million. 90% financing is required for loans up to $2 million. Refinancing options are also available.
In addition to medical doctors and dentists, podiatrists and veterinarians are eligible to apply. Residents and fellows may also apply, but can only finance up to $1.25 million.
TD Bank
While some lenders only offer doctor mortgages for existing single-family homes, TD Bank provides financing for condos, planned unit developments, and co-ops, which many other lenders restrict.
Available in most states on the east coast, TD Bank offers 100% financing up to $750,000 and 95% financing up to $1.25 million.
Flagstar Bank
With a credit score of 700 or better, a wide variety of medical professionals may qualify for a loan from Flagstar Bank. Available in all 50 states, Flagstar lends to more designations than most, including CRNAs, NPs, PAs, and RPhs.
Residents can borrow up to $650k with a zero down payment. Attending physicians practicing for at least one year can enjoy 100% financing on loans up to $1.5 million.
Cadence Bank
Though only available in a handful of states, Cadence Bank offers both fixed interest rates and adjustable rate loans with 0% down payment up to $1.5 million for doctors and other medical professionals practicing for less than five years.
For those practicing for more than 10 years, a low down payment of 5% is required. Pharmacists, veterinarians, and nurse practitioners are eligible to apply.
BMO Harris Bank
Though designations are limited, BMO Harris Bank is one of the few lenders offering financing to physicians in practice for over 10 years. Physicians practicing for less than 10 years can make a 5% down payment on a property up to $1.5 million. Those practicing for more than 10 years are required to make a 10% down payment or more.
Refinance and purchase options are available up to $2 million. BMO also provides construction financing if you're looking to build a home from the ground up.
---
Recap
Maybe you're looking to purchase your dream home just out of residency, or perhaps you're hoping to refinance your existing home now that you've paid down some of your student loan debt.
Either way, the physician mortgage is a viable and valuable financing option for medical professionals that can't meet the strict DTI or down payment requirements of a conventional loan.
The process of obtaining a doctor loan may seem daunting, but it won't be complicated if you rely on the expertise of a physician mortgage specialist to guide you through it. To learn which lenders are best for you, contact
LeverageRx
now.