Residency Relocation Loans: How To Get One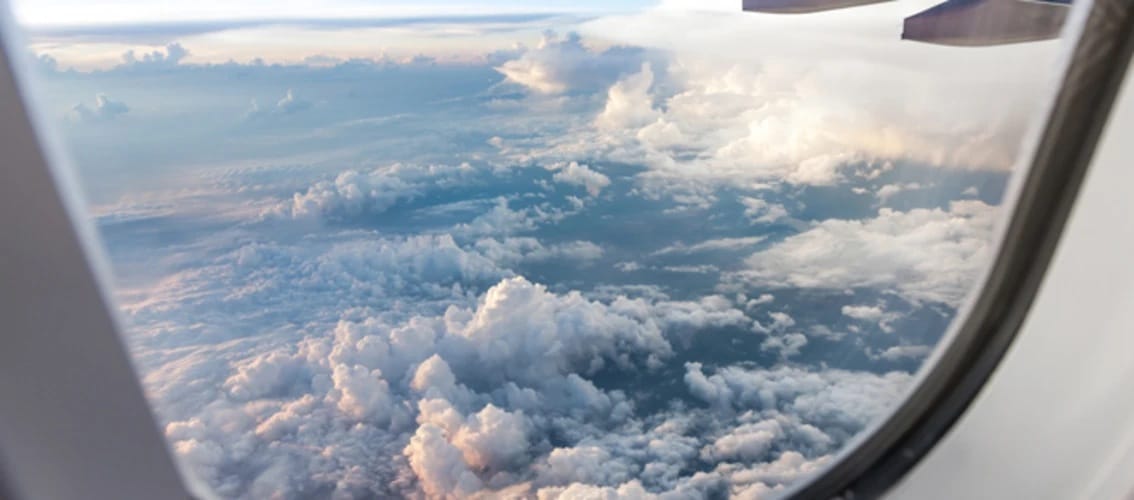 What is a Residency Relocation Loan?
Residency relocation loans allow medical students to transition into residency without worrying about the financial burden. As the name suggests, these loans can be used for relocation costs, such as:
Travel expenses needed to attend residency program interviews (i.e, car rentals, airline tickets, and public transportation fare)
Moving expenses (i.e, truck rentals and hiring movers)
Unlike student loans, residency loans are private and do not need to be certified by the financial aid office at your school. Instead, you will take out a residency relocation loan on your own and, once you are approved, the funds will be disbursed directly to you.

Who is Eligible for a Residency Relocation Loan?
To take out a residency loan, you must first be eligible to apply, which means:
You graduated medical school in the last 12 months
You are enrolled in your 4th and final year of a health professions program
Minimum 18 years in age
U.S. resident (or you have a cosigner that is a U.S. citizen)
Good credit
What if I don't meet all of the requirements?
If you don't meet the eligibility requirements listed above, not all hope is lost. Here are some options to consider.
Ask Loved Ones to Cosign
If you are worried about your credit, you can ask a loved one to cosign on your loan to boost your odds of approval. Before you do that, however, make sure this person has good credit themselves and is ultra-clear on the terms of the loan and what will be due if anything happens to you or you can't pay back the loan.
Consider a Personal Loan
If you don't meet all of the requirements for a residency relocation loan, you may want to consider taking out a personal loan. Personal loans can be used for just about everything, including travel and moving expenses.
Apply to Residencies Closer to Home
When applying for residency programs, staying close to home can be a huge money saver. Not only will you save money on travel during the interview process, but you will also spend less on moving to a new city. Plus, the area will be more familiar to you and you may find it easier to settle in.

How to Apply for a Residency Relocation Loan
Once you verify that you are eligible for a residency relocation loan, the next step is to apply for the loan itself. However, there are a couple of steps to take beforehand.
How much are you going to borrow?
Calculating how much money you need in advance is a smart way to avoid borrowing more than you can afford. If you don't, you could find yourself paying interest on money that you didn't need in the first place. To figure out how much money you need to relocate for your residency, start by researching the cost of living in the area that you plan to do your residency, as well as how much it will cost to travel to each residency interview.
For the move:
Moving trucks, movers?
Hotel stays
Airline flights
Real estate agents
Post-move
Rent in the area
General cost-of-living, i.e., groceries, social life
New clothes for work? Change of climate?
Training, equipment
If you still can't decide how much you need, you may want to consider asking your future employer. After all, they live and work in the area and are a good resource for what to expect. Since you are not their first resident, they will know more about cost of living.
Shop around
Once you're sure that you can be considered eligible for a residency location loan, you will want to shop around for different quotes. By getting multiple quotes, you can ensure that you are getting the best rate and terms. Aka, you're not overpaying.
Start your application!
How you complete an application will depend on the lender that you choose to go with. To do so, you will likely need to input some, or all, of the following information:
Social security number
Date of birth
Driver's license or State ID number
The name of your medical school
Income
Proof of enrollment (typically in the form of a letter, class schedule, or letter of acceptance)
Citizenship status
The academic period that the loan is needed to cover
The name, address, and contact information of your employer
An estimated total cost of attendance for your residency program
Your cosigner's personal information (if you have one)
Is a Residency Relocation Loan Right for You?
Remember, a residency relocation loan may not be necessary. For example, many students are able to use their student loans to cover their cost of living and relocation expenses. Or, if they work part-time, they might even have the savings to cover the cost. When considering if a residency relocation loan is right for you, consider the following.
Interest rates
Pay attention! Interest rates control the amount of additional money, on top of the loan, that you have to pay back to the bank. Typically, residency loans come with fixed interest rates that will stay the same for the life of the loan, but some have variable rates that will change depending on the current benchmark rate.
Maximum loan amount
Make sure that the maximum loan amount is enough to cover your expenses. If not, you could easily find yourself in need of a second loan or alternative funding method.
Processing time
In case you didn't know, banks can be slow. Before applying, ask the lender how long it takes them to make a decision on your loan and ensure that it is before you will need to use it.
Disbursement dates
The date that the loan will be disbursed is an important one. You will want to ensure that the loan funds are made available to you when, or before, you need to use them.
Loan repayment terms
The repayment terms of a loan will tell you how and when you need to repay the loan. You will want to make sure that these work within your financial plan.
Options to postpone payments
Some residency relocation loans allow you to postpone payments until after your residency is complete. This is true for lenders, like PNC, but you will want to check with yours specifically.
Other requirements and conditions
Before you sign a loan agreement, make sure that you read through the agreement in full. This is key for any type of loan you take out in the future and is good practice for financial planning for physicians. By doing so, you can ensure that you know of any additional requirements and conditions set forth by the lender. If you have questions about these, you should take them up with the lender prior to signing.

Residency Relocation Loan FAQ
When should you apply for a residency loan?
Since residency relocation loans typically do not have to be certified by your school, they tend to be approved or denied fairly quickly. That said, you should plan to apply for the loan as soon as you know that you will be in need of funding, that way you can consider other options if you are denied.
Can you use federal loans, like student loans, for your residency relocation expenses?
Residency-related expenses do not need to be certified by your school and they are not eligible for federal financial aid. Instead, your expenses will need to be covered by a private residency relocation loan or other types of funding.
When does repayment begin for a residency relocation loan?
Depending on the loan, you will be subject to different payment terms. You will want to check with your individual lender to find out exactly when you will need to start payments. Typically, the following is true for residency loans:
Immediate repayment – payments (both principal and interest) begin immediately after disbursement
Interest-only payment – you will need to make payments towards the interest accrued on the loan immediately after disbursement, but you can defer principal payments until after residency
Deferred payments – all payments are deferred until after you are done with residency or your enrollment in the program is reduced to below half of the time
How are residency loans and personal loans different?
Residency and relocation loans are designed with medical students in mind and are very similar to the medical school loans that you have already taken out. Most loans can be deferred until after you have completed a residency and have repayment terms of up to twenty years. Personal loans, on the other hand, can not be deferred and typically have shorter repayment windows – usually around seven years or less, depending on the lender that services the loan.