7 Steps to Finding the Right Physician Mortgage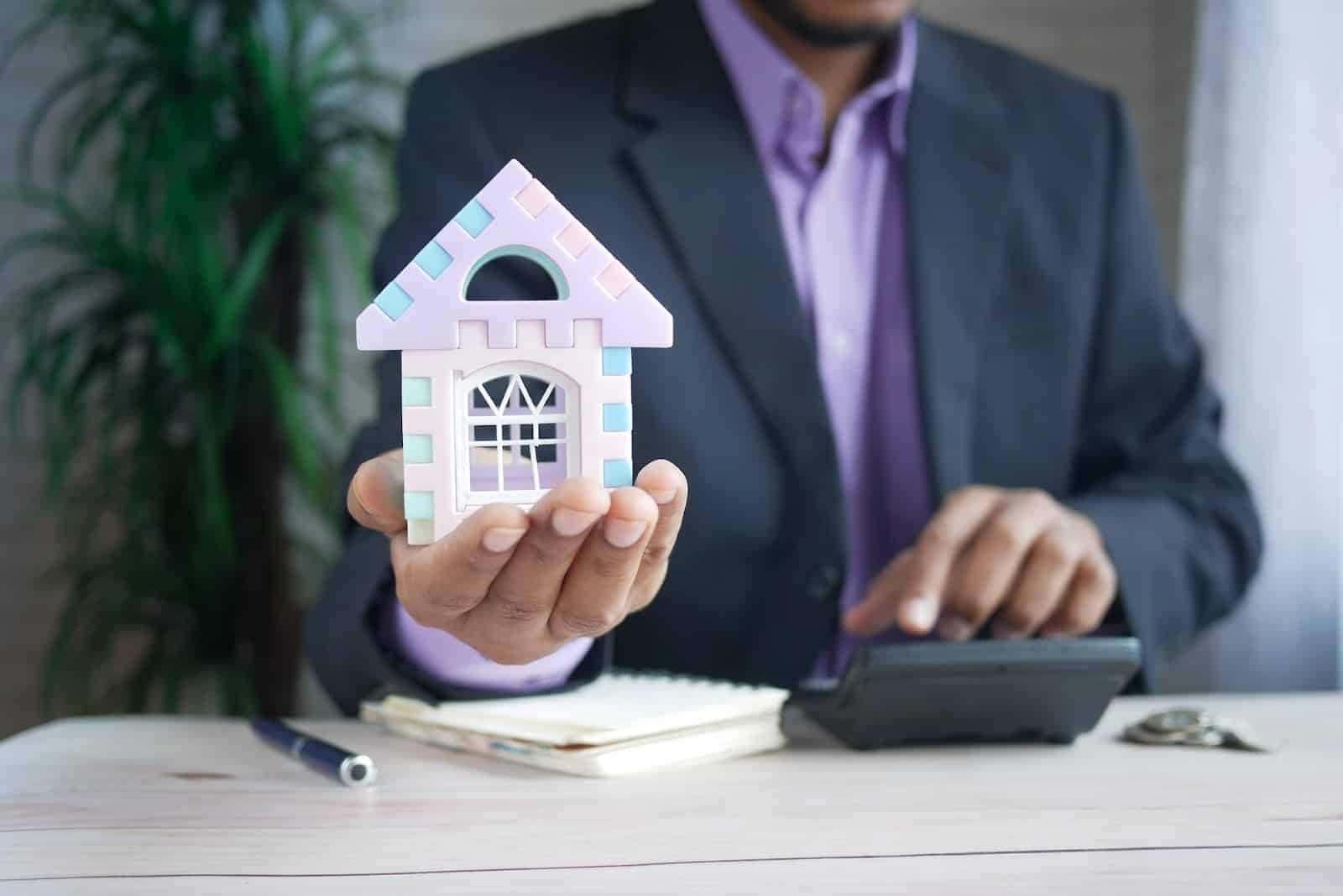 Homeownership is a dream of many, and with so many mortgage options to choose from, there are plenty of ways to secure financing for a new home.
While everyone has the option to apply for a conventional loan, physicians, dentists, nurses, and other medical professionals interested in purchasing real estate have another option:
The physician mortgage.
From how they work to what it takes to qualify, here are the seven steps to finding the right physician mortgage.

---
What is a Physician Mortgage?
Physician mortgages, also called doctor mortgage loans or simply "doctor loans," are a unique offering, particularly for young doctors. Unlike conventional loans, which require you to have a certain level of debt and make hefty down payments, physician loans do the opposite. They're ideal for doctors who still have high amounts of student loan debt yet stand to earn a significant salary in upcoming years.
Doctor loans aren't limited to just medical doctors. They are available to a variety of different medical professionals, including:
Medical Doctors (MD)
Doctors of Osteopathy (DO)
Doctors of Dental Medicine (DMD)
Doctors of Dental Surgery (DDS)
Optometrists (OD)
Podiatrists (DPM)
Veterinarians (DVM)
Chiropractors (DCH)
Registered Nurses (RN)
Nurse Practitioners (NP)
Certified Registered Nurse Anesthetists (CRNA)
Doctors of Pharmacy (PharmD
Registered Pharmacists (RPh)
Physician Assistants (PA)
Medical Residents
Our recent review of the best physician mortgage loan companies goes into greater detail about what the physician mortgage is. In that article, you'll also find links to our full-scale reviews of some of the most popular physician mortgage lenders, including First National Bank, TD Bank, and Huntington Bank.
Now that we've touched on what the physician mortgage is, let's take a look at the steps to follow to find the best one.
---
Step 1: Understand How Physician Mortgages Work
Before you apply for a physician home loan, weigh the pros and cons to determine why one might or might not be the right option for you.
Here's a look at some of the pros and cons of getting a physician mortgage to purchase a new home.
Pro: Fewer Restrictions on DTI
In addition to your salary and credit score, conventional mortgage lenders look at your debt-to-income ratio (DTI) to determine if you qualify for a loan. Young physicians with medical school student loan debt often have a difficult time qualifying for conventional loans because they have a high debt-to-income ratio.
With doctor loans, student debt is treated differently and doesn't have as much of an impact on your DTI.
Pro: Low Down Payments
Conventional mortgages require you to pay private mortgage insurance (PMI) if your down payment is less than 20% of the total cost of the home.
Physician home mortgages offer zero to low down payments and don't require you to pay PMI. This is a big benefit to younger physicians that don't have enough savings to make a 20% down payment.
Con: Variable Interest Rates
While conventional loans typically offer fixed rates, doctor loans usually offer adjustable-rate mortgages. You might be able to get a lower interest rate to start, but since the rates aren't fixed, you could end up paying higher interest rates in years to come.
Con: Limitations on the Properties You Can Buy
Borrowers can only take physician mortgages on homes that will be their primary residence. You cannot get a physician mortgage for an investment property.
Some lenders also have restrictions on the type of property you can buy. If you're looking to purchase a condo or a co-op, you may have a difficult time finding a physician mortgage lender that will approve you.
---
Step 2: Check Your Credit Score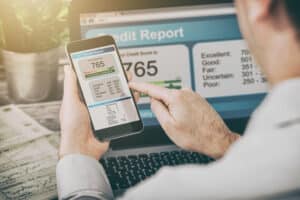 No matter how much money you earn each year or how much you have in your savings account, you won't be able to get a loan with poor credit. Before applying for a loan, check your credit score.
To qualify for a physician loan, you will need a credit score of "good" or better. FICO defines good credit as 670 to 739. With a score less than 670, it may be hard to find a lender to approve your loan.
If your credit score is 669 or lower, take some measures to improve it before applying for a mortgage. You can do so by paying down credit card balances and by staying current on student loan payments.
It can be tricky to get your personal finances in tip-top shape when you're a young medical professional paying off credit cards and student debt.
However, doing so will save you money in the long run, as a better score will help you get a lower interest rate. It is possible to find a lender who will give you a mortgage with a credit score of less than 670, but they're likely to charge you a higher interest rate to do so.
Related: The Best Credit Cards for Young Doctors
---
Step 3: Determine How Much House You Can Afford
Based on your credit score, income, and other factors, loan lenders will determine how much they'll let you borrow. The problem for physicians is that many lenders offer far greater loan amounts than they actually need.
There are several schools of thought as to how much of your income should go towards your mortgage, but many experts follow the 28% rule. Under the 28% rule, no more than 28% of your monthly gross income should go towards your monthly mortgage payments.
Don't let the amount the bank is willing to lend you determine what the purchase price of your home should be. Instead, work the numbers backward and consider how much you want to make in monthly payments.
Here's how to do it:
Calculate your monthly take-home pay.
Subtract all of your monthly expenses, including credit card payments, student loan payments, car loans, utilities, and living expenses, such as food, gas, and childcare.
Subtract the amount of money that you want to put into a savings account each month.
Subtract the amount you want to keep on hand as fun money to pay for vacations, clothing, dining out, and entertainment.
The amount you're left is the maximum that you should be spending on your mortgage each month.
Your monthly mortgage payment will also include homeowner's insurance, property taxes, and HOA fees (if applicable). When you factor in all of these elements, the amount of the house you can afford might be considerably less than the bank is willing to lend you.

---
Step 4: Find a Broker
When navigating the process of obtaining a physician mortgage, working with a broker can be invaluable. Brokers and lenders are not the same things.
The lender is the bank that gives you the loan. The broker is a middle-man of sorts that can find you the lender that's right for you. Most brokers work with multiple lenders, so they won't try to "sell" you on a particular lender; they'll simply try to find you the loan that's best for you.
If you already have a relationship with a particular bank, such as where you have your checking or savings account, you might want to start there.
However, most banks don't offer physician loans, so if yours doesn't, a broker can help you find loans offered by other banks that you might not be familiar with.
Just be sure to choose a broker that has experience in physician mortgages. Unfortunately, many brokers do not. Whether you're looking for a jumbo loan or hoping to secure a smaller loan amount, the trick is to work with a licensed broker that can help you secure the loan that offers the best terms and the best options for you.
Realtors often give prospective home buyers recommendations for lenders or brokers that they've worked with in the past. But they may not even know if their preferred lender or broker handles physician mortgages. Keep in mind that while your realtor may be an expert in the housing market, they may not be able to steer you in the direction of a lender who offers doctor loans.
Ready to find lenders in your area? Contact LeverageRx today to see what physician mortgage lenders are available in your state.
---
Step 5: Prepare Your Documents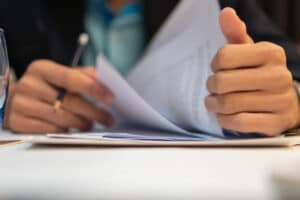 In order to get a physician loan, you'll need to provide your broker with information regarding your income, education, current job, and more. When it's time to apply with a particular lender, you'll need to send them documents that offer this proof.
Whether you're a medical resident, a physician practice owner, or a doctor employed by a hospital or group practice, here are some of the documents and information you'll need to provide:
Proof of your education and degree
Signed employment contract that shows your current/future salary
Consent to check your credit report
Student loan statements for deferred loans and/or loans on an income-driven repayment plan
Applying for a conventional loan can be as easy as showing a lender your current W2 and allowing them to run your credit. Applying for a physician mortgage is a bit more complicated.

---
Step 6: Compare Terms From Different Lenders
Okay, so you've submitted your information to your broker, and you've received multiple quotes from different lenders.
Now what?
Here comes the crucial part, where you compare all of those quotes and loan terms to find the absolute best loan option for you.
When comparing quotes and reading loan disclosures, there are a few key things to look out for:
Interest Rates: Fixed rates are always preferable to adjustable/variable rates, as variable rates can soar higher in the future.
Property Limitations: The loan terms may or may not allow for the purchase of a condo, co-op, or multi-family home.
Closing Costs: Closing costs don't vary much, but some lenders may charge a percentage point or two more or less than others.
Prepayment Penalties: Some lenders penalize you with fees if you pay down your loan balance before its term.
Mortgage Points: You might be able to pay mortgage points, or prepaid interest fees, in order to lower the interest rate on the loan.
You may also be interested in: Medical Practice Loans & Rates
---
Step 7: Research the Lender Before Signing Any Loan Documents
No matter how great the quote or the terms of a particular physician mortgage may seem, it's important to do your research and learn about the lender before signing any official documents.
Check online reviews and BBB ratings to see what other homebuyers or financial experts have to say about the lender. If it's a bank you're not familiar with, doing a bit of research can give you peace of mind to know that you're making the right choice.
Whether you find a physician mortgage on your own or work with a broker, you'll want to choose a lender with a good reputation, great reviews, satisfied customers, and experience in handling physician mortgages. Mortgage documents are binding legal agreements, so be sure you feel comfortable with the lender and their terms before signing for the loan.
---
There are all sorts of different mortgage options available to prospective homebuyers, such as FHA loans for first-time homebuyers and VA loans for veterans. But for physicians, nurses, and other esteemed medical professionals, the doctor loan remains one of the best.
To start the process, visit LeverageRx now to start comparing lenders and learn which ones are available to professionals in your field and your state.