Doctor Benefits: What to Expect when Accepting an Offer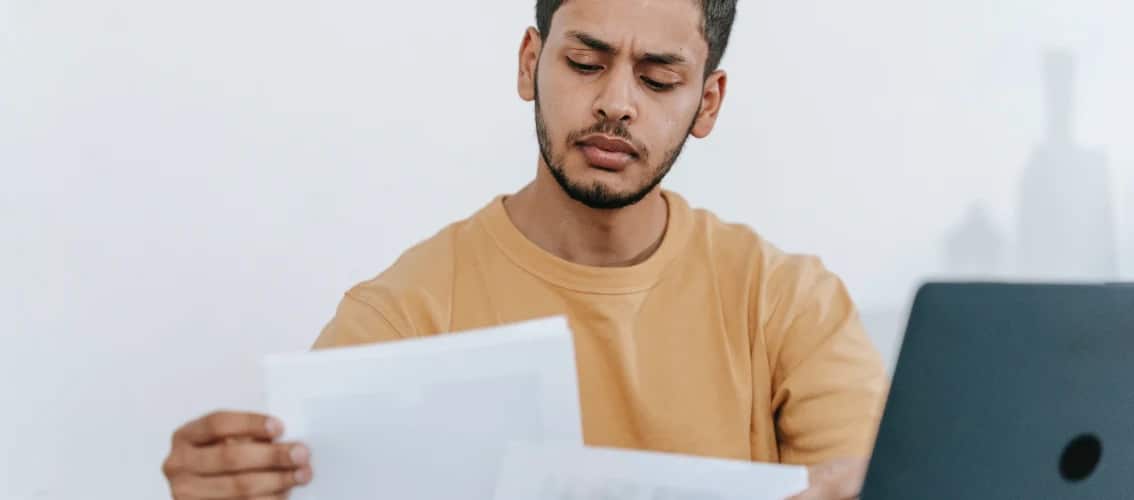 Working in healthcare is changing. Covid-19 played a role, no doubt, but the doctor shortage in America was in motion long before the pandemic. No one seems to have a solution for the lack of healthcare in rural areas. Moreover, fewer doctors want to start their own medical practice to opt instead for the safety and security of working for a large hospital or healthcare network. According to the Physician Practice Benchmark Survey (AMA), 2018 was the first year where there were more doctor employees (47.4%) than doctor owners (45.9%). One reason for the shift? If you're a physician employed by a large company, you will undoubtedly be given a doctor benefit package and these packages can be very attractive.
So if you are a private practitioner and want to become a salaried EMPLOYEE, or are still in training and figuring out how to make money in medical school, these are the top doctor benefits you should look for. As always, financial planning for physicians requires you have all the information before making a decision.
Student Loan Repayment Assistance
Medical school is expensive. Whether you are still in training or an attending physician, there's no doubt you have student loans. Fidelity, Google and New York Life are just a few of the nation's employers that make direct student loan payments on behalf of their employees. And so, to attract new doctors and retain current ones, hospitals and healthcare organizations often offer student loan debt assistance in their benefits package. How your employer will help pay off your student loans can vary. Some may help you qualify for medical school loan forgiveness, i.e. government programs. Others might make direct payments like Google does. While still others may offer programs within their organization to pay down your debt, but the programs come with unpleasant strings, i.e., you are eligible after working there for 10 years.
Continuing Medical Education (CME) Allowance
As you know, most medical specialties are required to stay abreast their field via Continuing Medical Education (CME). That said, these courses are to be completed outside your regular work hours and be paid for out of your own pocket. Thus, an excellent and common doctor benefit is a CME Allowance. This allowance could be quarterly or annually, but the idea is it should cover most, if not all, of the expenses you incur while studying to improve your skillset and stay up-to-date. That said, not all large healthcare employers offer this benefit to doctors so read the fine print! In fact, physician contracts and employment agreements can be so complex that there are lawyers who specialize in helping physicians read and understand what the employer is offering.

Relocation Reimbursement
As mentioned in the introduction, the physician job market is changing at a rapid pace. Many doctors want to take advantage of the doctor shortage and will seek the best states to practice medicine in and apply for jobs there. For others, the flexibility in the gig economy seems appealing so they apply for "gig work" as a locum tenens physician. The question you should ask yourself before even taking an interview with an employer across the country is whether they offer relocation reimbursement as a benefit. After all, packing up all your belongings, your family and life is usually an expensive process. Make sure to ask HR if moving and travel expenses will be covered if you were to accept the job. The benefit of a competitive job market is that employers compete with one another for your interest so you should have no problem finding this benefit in job search. Residents, on the other hand, may not be offered relocation reimbursement. If you are still a resident, you should look into physician personal loans because many of those lenders have started offering residency relocation loans.
Retirement plan
This doctor benefit should not be hard to find, almost all employers today offer their employees a retirement account of some sort. If you are interviewing with a hospital, you will probably have access to a 403(b) retirement account, which is a retirement account offered by non-profit entities. In addition to the 403(b) account, the hospital or healthcare provider may offer you a 401(a) account or a 457(b) as well. In the healthcare industry, these employer-sponsored retirement account names sound familiar, but most Americans are more familiar with a 401(k), Roth IRA or Traditional IRA. You can still open a Roth IRA or a Traditional IRA as a doctor, but they will be managed only by you and not by the custodian your employer hired to manage the others. Either way, a retirement account is an essential benefit to look for when applying for jobs. In fact, if an employer does not offer some kind of retirement account, that could potentially be a red flag. To help yourself responsibly plan for retirement as a physician, you may consider hiring a financial advisor that specializes in working with doctors.
Vacation Policy
Hospitals should invest just as much work and care in retaining quality employees, as they do hiring new ones. One way to do just that is to include generous paid vacation time in their benefits package. You may be laughing and asking yourself, do doctors even get days off?, but it's not a joke. It is so important that medical professionals be allowed to rest and recharge on a regular basis without being made feel guilty by their employer. To avoid physician burnout, employers that don't offer competitive vacation benefits are at a distinct disadvantage in finding talent. Typically, the number of days range for 25 to 35 days per year, though they may vary by length of service. Most employers opt to provide a single bank of paid time off that can be utilized for whatever purpose, i.e. for vacation, holidays, personal days, continuing medical education, or sick leave.
Maternity Leave
According to the AMA, 40% of medical residents plan to have a child at some point during their training. The amount of paid time-off those residents are usually given to take care of their infants varies widely from one residency program to another. The Family and Medical Leave Act obligates employers to give at least 12 weeks of unpaid family leave once an employee has worked for twelve months. When choosing an employer, it is important that you choose one that not only includes paid maternity leave in their employee benefits package but also gives more time off.
Group Disability Insurance
Unexpected life events happen all the time and physicians are at the same risk of becoming injured or disabled just like the rest of us. Therefore, it is super important for doctors to be offered physician disability insurance in their employment package. Many employers offer group short-term disability coverage and, at times, long-term coverage, partly at the doctor's expense. If you have a long-term disability insurance policy, however, do not cancel it after you start working for an employer that offers group coverage. Your policy will offer you a higher monthly benefit for a longer time with fewer exceptions and exclusions.
Health Insurance
As an employee, a physician is insured by the health insurance plan offered by their employer. There are several types of coverage that most employers normally offer, which include:
Basic
This is a cash reimbursement service that can help you pay for some, but not all, types of medical services. Major medical insurance, on the other hand, is designed to cover everything from routine check-ups to major catastrophic events.
Group
These plans are purchased by your employee and then offered to their employees. Therefore, these kinds of policies provide coverage to a group of employees, who get to receive insurance at a lower cost because the insurer's risk is spread across several policyholders.
Group Life Insurance
If you have children or beneficiaries who are depending on your future income, you should choose an employer that offers life insurance in their benefits package. Nonetheless, many physicians consider purchasing additional life insurance separate from their employer, depending on their circumstances.
Key takeaways
Competitive employee benefits for doctors can, at times, mean the difference between hiring talented physicians and losing those physicians to competitors. Therefore, hospitals and healthcare facilities that are looking to hire physicians should ensure that they have the above essential employee benefits in their package to attract new physicians and retain current ones.
As a physician, whether you are considering practice opportunities available in metropolitan areas or in underserved areas, it is important to evaluate what the employer has to offer in their employee benefits package.