Dental Practice Loans: Everything You Need to Know in 2023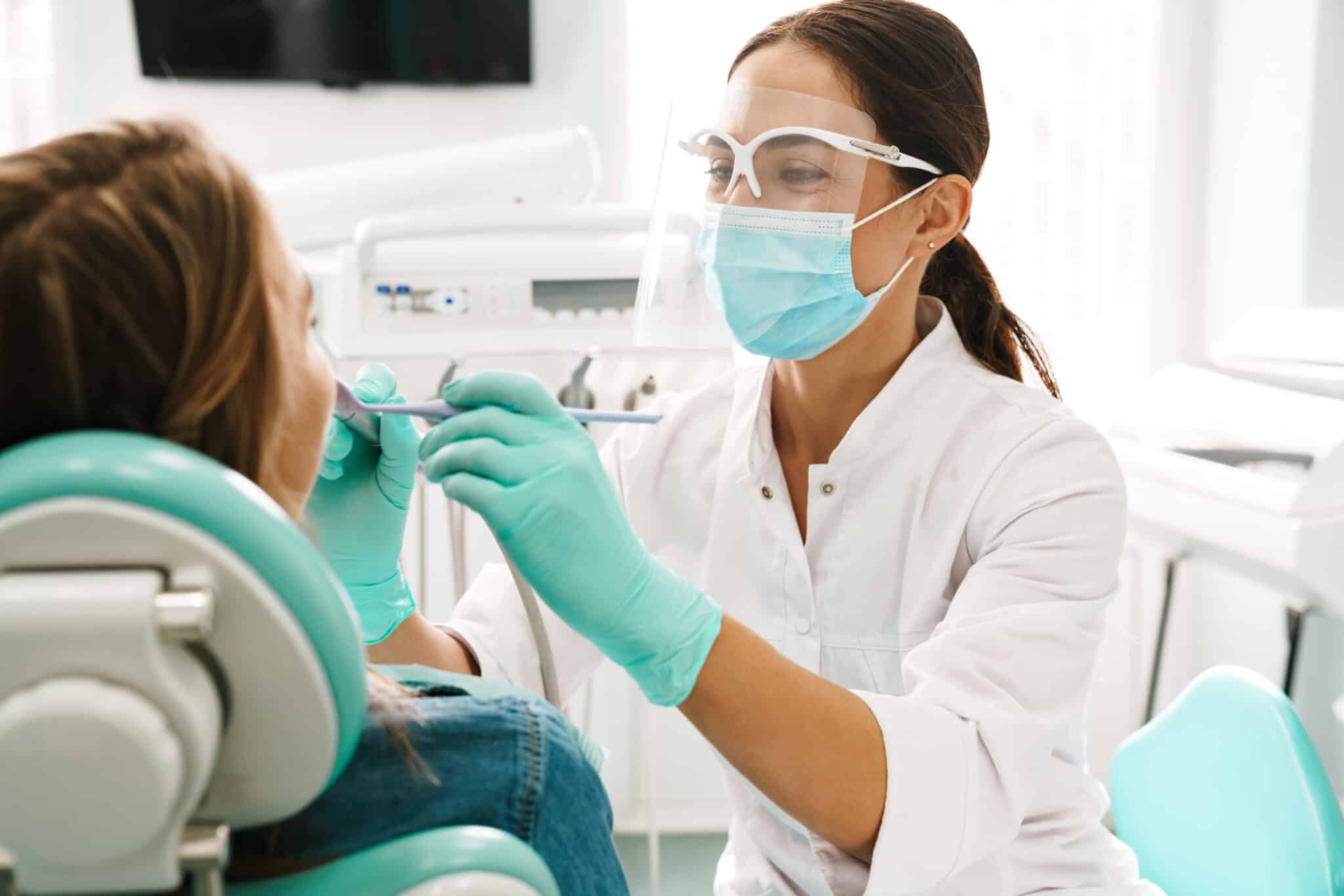 When you're just getting your dental practice started, you may need some extra money to buy equipment. If you're already established, you may need more space in your office. Whatever your needs, you may be able to fix up your practice with a dental practice loan.  
In this piece, we'll go over the definition of a dental practice loan, ways a dental practice loan can be used, the benefits of getting a dental practice loan, what to consider before you get one, where to get them, and how to choose the right one for you.

What is a dental practice loan?
When you become a dentist, you'll likely put a priority on providing excellent dental care for your patients. However, as a small business owner, you also need to ensure that your business runs flawlessly, which includes smoothing your operations, managing your staff, and growing your patient list.
Dental practice loans can help you get your business off the ground or develop a burgeoning or established business. Dentists in every specialty area can consider dental practice loans, including the following: 
Orthodontists

Dental surgeons

Endodontists

Periodontists

Other professionals
Related: How to Start a Medical Practice

What can the loan be used for?
The loan can be used in a wide number of ways, including to start a new practice, buy out an existing practice, buy into an existing business, expand on a practice you already have, buy commercial real estate for your business, or use it to finance equipment. 
You may need a loan to finance multiple needs. For example, if you want to expand your office and buy equipment, a dental loan may make the most sense for your particular situation.

Benefits of giving a dentist a loan 
Dentists can be great borrowers because they usually have substantial income, will likely always have patients (even during economic downturns), and have the lowest charge-off rates in the medical industry. 

What to consider before applying for a dental practice loan 
In order to qualify for a dental practice loan, you'll need to show evidence of:
A strong credit score to get the best terms on products

Keeping revolving debt use low, such as credit card balances and other lines of credit

A high-quality business plan 

Not maxing out your borrowing power

Stay within reasonable budget limits
It's also a good idea to find out whether you're eligible for group discounts. Ultimately, you'll also want to consider what you want in a loan — the interest rate and fees, the amount of time it takes to get your money, the customer service of the lender, and term lengths (which can allow you to pay off debt as quickly as possible). 

Where to get dental practice loans 
Let's take a look at where you can get dental practice loans, with a focus on banks and credit unions, alternative funding sources, and the Small Business Administration (SBA).
Banks and credit unions 
You can get dental practice loans through banks and credit unions. What exactly is the difference between a bank and a credit union? The biggest difference between banks and credit unions is that banks are for-profit institutions and credit unions are nonprofit institutions. Banks are owned by shareholders, while credit unions are owned by members.
The following banks and credit unions offer dental practice loans: 
You may also look for veteran benefits if you are an active military member, veteran, reservist, or meet other qualifications to get veteran benefits for dental practices.
Check with your local community credit union to find out if you qualify for a dental practice loan. Just remember that you must be a member of the credit union in order to get a loan.
Alternative funding sources 
You may not want to get a loan from a bank or credit union. Let's take a look at alternative funding sources you can consider: 
Non-bank lender:

These financial institutions aren't your usual run-of-the-mill banks but offer typical lending services, often giving you an easier route to get loans. Many nontraditional mortgage lenders offer a number of services.

Peer-to-peer lending:

Peer-to-peer lending involves lending money to individuals or businesses through online services which match lenders with borrowers.

Crowdfunding:

Crowdfunding involves funding a project or venture by raising money from a large number of people online. 

Online lenders:

Online lenders cannot technically accept customer deposits, which means they typically only offer loans. You could consider other online lenders such as OnDeck, Kabbage, Blue Vine, Funding Circle or Currency. 
Small Business Administration 
The U.S. Small Business Administration (SBA) helps small business owners get the funding they need. You can get a loan amount of up to $5 million with a fixed or variable interest rate. You can generally get up to 25 years for real estate and 10 years for other assets. 
Enter your Zip code on the website's Lender Match to find a lender and apply for an SBA loan through a local lender. 

Choosing the right dental practice loan 
The right dental practice loan for you depends on a wide variety of factors, including your credit score, your plans for how you want to use the loan, and more. If you have a strong credit history and business plan, a traditional dental practice loan from a bank or credit union might be your best choice. If your application is denied at a bank or credit union, you can try an SBA loan or alternative lender.
Ready to learn more? Turn to LeverageRx to review all your options.