The Catastrophic Disability Rider in a Disability Insurance Policy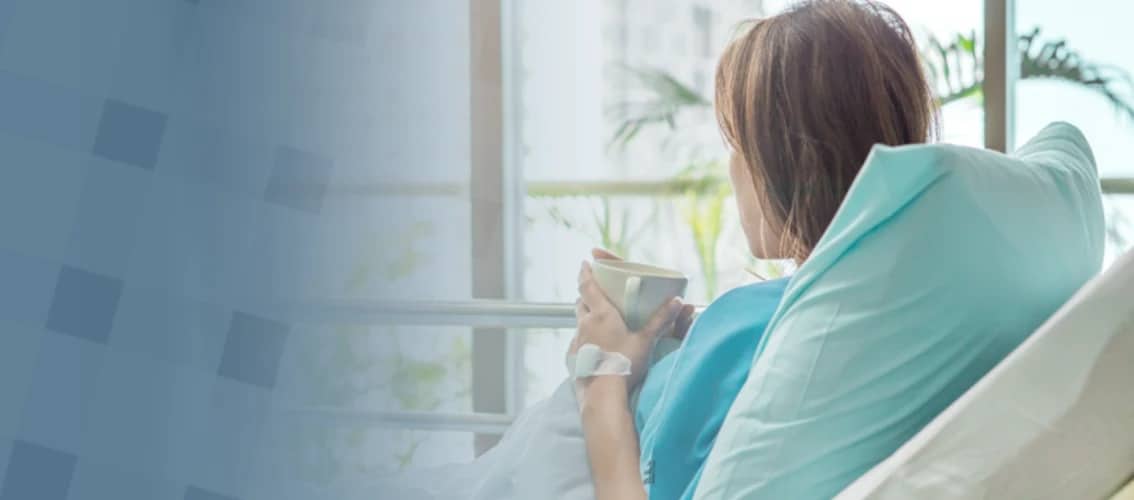 The most catastrophic disabilities are those that not only affect your ability to work, but also your ability to live independently. Financially, they hit their victims twice as hard, by preventing them from working and requiring funds to pay for caregivers and other care support.
That's why physician disability insurance typically include a catastrophic disability rider.
This rider provides additional funds, above your normal disability policy benefits, in the event you become catastrophically disabled. The purpose of this extra benefit to help pay for the care needed as a result of your disabling injury or illness.

How is Catastrophic Disability Defined?
For the most part, insurers that offer physicians disability insurance policies define catastrophic disabilities similarly. Your policy will typically pay catastrophic benefits under one of the following three conditions:
You suffer from a presumptive disability, also sometimes referred to as an irrecoverable disability, which is the complete loss of at least one of these senses:
Speech
Hearing in both ears
Sight in both eyes
Use of both hands, both feet, or one hand and one foot
Your condition prevents you from performing at least two of the six activities of daily living (ADL) without assistance:
Bathing
Dressing
Eating
Using the restroom
Continence
Transferring
You have severe cognitive impairment, which is typically defined as having severe deterioration and/or loss of cognitive capacity as measured by accepted medical tests.

Catastrophic Rider Provisions
Catastrophic benefits are typically underwritten by age, and they may be restricted to applicants of a certain age, like up to age 50.
At the same time, insurers usually place a cap on how much anybody can receive in catastrophic benefits. Often, the policy will not allow a catastrophic benefit to exceed three times what the base monthly benefit would be.
Insurers also have written language in their policies that prevent policyholders from collecting more in benefits than what they made in pre-disability income. Therefore, if you earned $20,000 a month before you were disabled, and your base policy pays out $15,000 in benefits, your catastrophic benefit rider would be limited to a $5,000 monthly benefit.
Catastrophic benefits are often subject to the same provisions as the base policy. For example, the catastrophic benefit will likely have the same elimination period and benefit period as the base policy. In addition, some insurers will provide a cost-of-living adjustment on the catastrophic rider if the COLA provision is on the base policy.

Catastrophic disability riders are relatively inexpensive
Since the risk of a catastrophic disability is relatively low, you should be able to purchase a rider for a minimal amount of additional premium.
For example, one carrier illustration shows that a base monthly benefit of $10,000 to age 65 with a 180-day elimination period costs about $2,500 a year in premium. The policy includes a catastrophic benefit for the same benefit amount ($10,000/month) to the same age and elimination period that costs just $320 a year in premium.
Overview of Carrier Catastrophic Riders
Here is an overview of the catastrophic disability rider provisions for the major carriers that offer disability insurance policies designed for medical professionals.
Ameritas limits its catastrophic benefit to the greater of three times the base policy benefit or $10,000 per month. The rider also states that all disability insurance cover and riders cannot exceed 100 percent of the insured's gross monthly income. The rider does not require the same benefit or elimination periods as the base policy.
Guardian has both a basic or enhanced catastrophic disability rider. The basic rider providers a catastrophic benefit in the event of permanent disability or severe loss of cognitive capacity.
The enhanced rider covers either of those conditions plus will pay a benefit if you are unable to perform two or more of the daily living activities. In addition, Guardian's enhanced rider increases its benefit by 3 percent compounded after each 12 months of catastrophic disability.
Guardian's maximum catastrophic benefit is $8,000 a month.
MassMutual caps its maximum catastrophic benefit at $12,000. If a cost-of-living adjustment is attached to the base contract, then the catastrophic disability benefit will be adjusted as well based on inflation.
Ohio National limits its catastrophic disability rider to three times the base monthly benefit, up to total maximum monthly benefit of $10,000.
Principal's catastrophic benefit is the greater of five times the base monthly benefit or $8,000. If you have COLA rider on your policy, catastrophic disability benefits will be adjusted as well.
A catastrophic disability rider is a good idea for any physician to consider adding to a policy. While your base disability policy can replace some of your income if you can not work for an extended period, it won't come close to providing the funds necessary to pay for care if you or your family can't provide daily care.