Should Residents Get Disability Insurance? Yes, and this is why.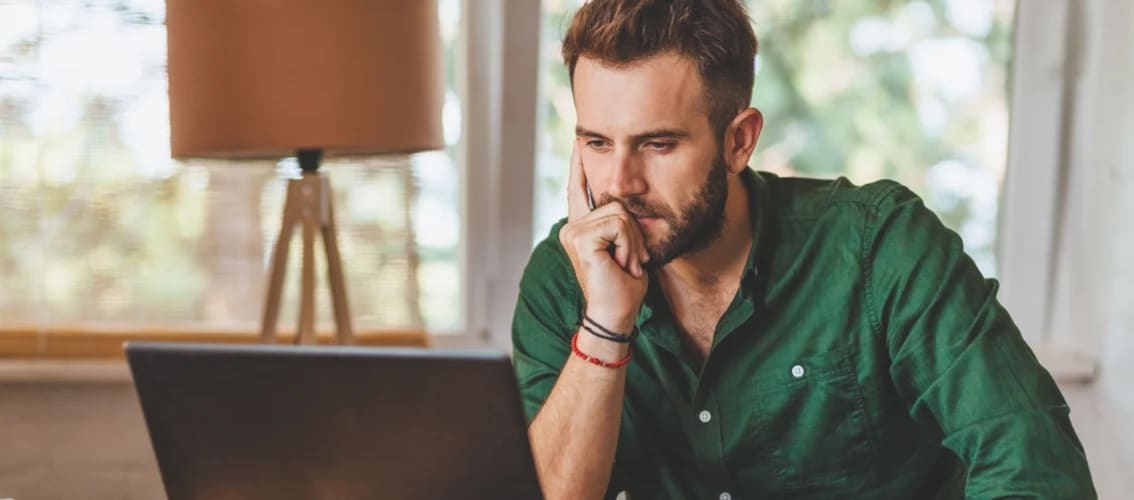 The life of a medical resident isn't easy. You've spent eight years or more in undergraduate studies and medical school. Student loans are piling up. You're working 12 – 16 hours a day and making $50-$60k a year. There's no time to think about the future, let alone what you would do if something catastrophic happened. Besides, there's no room in your budget for anything beyond basic living expenses. Given these circumstances, buying physician disability insurance may be something you want to delay. But that would be a mistake. This article is your guide to resident disability insurance. Let's go.

Why Residents Should Buy Individual Disability Insurance
Remember, no one plans on becoming disabled, especially when they are young. However, 25% of 20-somethings today will be disabled by the time they retire. You might think you are covered through your group policy, but group disability for physicians won't give you the protection you need. This is because group policies are not underwritten. Instead, group policies cover everyone within X group (hospital, association, etc.) which leaves little room for personalization. Plus, group policies can be canceled or modified at any time, sometimes without your knowledge! For that reason, individual disability insurance is the way to go. You can customize it to meet your unique needs and plan for your financial future. Here is why you should buy disability insurance as a resident:
Protect Current Income
If you become disabled during your residency, you may find yourself unable to participate in the program. If you can't participate in the program, then you would lose your income. If you have a family, physician mortgage, student loans or other obligations, losing your income would be catastrophic. Even if you declare bankruptcy following a disability, student loans are difficult to discharge. Therefore, disability insurance benefits can help you replace the income you would lose due to injury or illness.
More Affordable Than Ever
Buying a policy while you are in residency will lock in your premium for decades. One of the major underwriting factors that determine the cost of disability insurance is age. The younger you are, the less you will spend on coverage. Waiting until you can "afford" physician disability insurance will end up costing you more. For example, if you buy resident disability insurance at age 30 instead of age 35, you will save $75 per month, $920 per year, and $4,500 over the course of your career!
Student Loan Rider
Physician disability insurance doesn't just help replace your income in the case of an illness or injury, it can also help you pay off your debts. By adding a student loan rider to your disability insurance policy, some insurers will actually help you pay back your student loans (up to an agreed upon amount) without tapping into your lost income benefit. That is a win-win.
You Can Enhance Later
Disability insurance coverage is based on your current income. Resident and fellow benefits are typically capped around $5,000 and $6,500 a month, regardless of your specialty or income. If you have an employment agreement signed while in residency, then you may be able to increase that cap. But if not, no worries! The great thing about physician disability insurance is that it is flexible. For example, there is something called a Future Increase Option Rider which allows you to add more coverage without having to go through medical underwriting again. In other words, you can lock in your premium during residency (low) but buy more coverage once you are an attending physician! We'll review more riders below.
Ready to talk to a physician disability insurance specialist? Click here to schedule a FREE call!
Why Residents Shouldn't Buy Individual Disability Insurance
There are a lot of reasons to buy disability insurance as a resident. However, don't feel pressured to do so. These are two legitimate reasons not to buy resident disability insurance:
You Can't Afford It
Although disability insurance is great for protecting your future expenses, it doesn't necessarily help your current expenses if you are already on a tight budget. Medical residents are famous for working long hours and making very little in salary. If you are worried about the cost of premiums, review your budget carefully and shop around for rates before making your final decision on a policy. If you can't swing it this year, then you can't swing it and that's okay.
You Are Covered Already
As mentioned, group disability insurance policies are usually not comprehensive enough for the individual. That said, every employer and association is different and it could be that your group policy is indeed sufficient. Talk to your program director, talk to your coworkers and call the insurance company yourself. Ask lots of questions and make sure you understand the benefits you'd be entitled to should something happen. If after doing all that, you are still happy with your group policy, then congratulations! You are all set.
Not sure if your group policy is great? Talk to a physician disability insurance specialist for free. Schedule a call here.
What to Look for in a Physician Disability Insurance Policy
Each resident's personal financial situation is different, so what you are looking for in a policy should be as well. Here are some of the most important things to look for during your search:
Non-Cancelable or Guaranteed Renewable
Non-cancelable insurance policies allow you to lock in your premium and terms when your policy begins. They are called non-cancelable because as long as you pay your premiums, the insurer can't cancel your policy. If you are young and in residency, enrolling in a non-cancelable policy will ensure that your disability insurance premium stays low well into your 60s, when non-cancelable plans are usually evaluated.
Guaranteed renewable plans are similar to non-cancelable plans, in the sense that they lock in your policy terms. The difference here is that guaranteed renewable policies allow the insurer to increase your premium over time, as long as others in your rating class are also charged the same increase. If given the choice, non-cancelable is preferable to guaranteed renewable.
Own-Occupation
Own-occupation disability ensures that you will be paid benefits if you can no longer work within your medical speciality. Own-occupation is special because the policy does not require the disabled person (policyholder) to be idle at home due to his or her disability. With own-occupation disability insurance, you are free to work in any other occupation or industry you like and receive a full-time salary. However, because you cannot work in your specific area of medicine, then you will still receive disability benefits, whether you are employed elsewhere or not.
COLA rider
A COLA rider is helpful in offsetting inflation, which can have a huge impact on your disability benefit should you ever need to collect on it. Including a COLA rider in your policy will ensure that your payout amount is adjusted to help keep pace with inflation.
Residual Disability Rider
Short term and partial disabilities can still have a huge impact on your ability to perform your job, especially with the long hours required of medical residents. To ensure that you don't lose income when you can't operate at peak capacity, a residual disability rider can be added to your policy by your insurance agent.
Long-Term Disability
Short-term disability can be beneficial for just that, the short-term. However, if you become disabled as a resident and lose your ability to practice medicine, you will miss out on the salary potential of your occupation. Long-term disability is meant to replace this income for a much longer period of time.
Future Increase Option
A future increase option gives you, the policyholder, the option to increase the amount of disability insurance coverage you have as your income rises. Since residents have a larger salary to look forward to once they become an attending physician, this option ensures that your policy can grow with your career.
Student Loan Repayment Rider
A student loan repayment rider is especially helpful to those who have a lot of student debt. Since you will need to retain as much of your disability payout as possible to cover your lost income, a loan repayment benefit can help you pay off your student loans. Each insurance company will offer different loan repayment terms and you will need to decide on a payoff amount with your individual insurer.

How Much Does Resident Disability Insurance Cost?
Disability insurance cost is going to to depend on a number of factors, including:
Your specialty
The amount of income that you want covered
Your age
Your sex
The terms, benefits, riders, and policy add-ons that you have selected
The insurance company you selected
Remember, no matter how much a disability insurance policy may cost you now in residency, it is the cheapest it will ever be. If you can lock in a low rate now, especially with a non-cancelable policy, your future self will thank you and save lots of money.
Disability insurance could be free, depending on your residency program
Disability insurance for residents could be completely free, depending on where you complete your residency. You will want to refer to your benefits package in order to find out if you are already protected by disability insurance. Oftentimes, hospitals will enroll residents in a group policy that is shared amongst other residents and employees. However, even if you have disability insurance through your residency, you may not have enough. If the benefit payout isn't enough to cover lost income, you may want to enroll in an additional policy through a company like Amica or The Standard.