Find Your Physician Mortgage Here
Compare rates and features from the best doctor home loan programs in 2022.
Tell us where you are buying a home, what you specialize in, and how much you'd like to borrow. LeverageRx will connect you with the best physician home loan lenders in the country.
THE LEVERAGERX EXPERIENCE
Find a Physician Mortgage Loan in 3 Easy Steps
What is a Physician Mortgage Loan?
Physician mortgages were created to meet the unique financial needs of recent graduate medical professionals who have: limited savings, limited income history and a lot of debt.
For someone applying for a conventional mortgage, these things would work against you. Lenders recognized the high earning potential and job stability of this cohort, however, and created special doctor loan programs that cater to their situation. Physician mortgages are generous, accommodating and growing in popularity. Read on to learn more.
Who Qualifies for a Physician Mortgage?
Every lender on the LeverageRx platform that specializes in doctor home loans will lend to the following medical designations:
Medical Doctors (MD)
Doctors of Osteopathy (DO)
Doctors of Dental Medicine (DMD)
Doctors of Dental Surgery (DDS)
The only exception is the U.S. Bank physician mortgage, which is only available to MDs and DOs. However, if you are a veterinarian, chiropractor, PharmD or any other kind of medical professional, qualifying for a physician mortgage depends on the lender. Here are all the specialties beyond the four above that are eligible for physician mortgages on the LeverageRx platform:
Optometrist (OD)
Podiatrists (DPM)
Veterinarian (DVM)
Chiropractor (DCH)
Nurse Practitioner (NP)
Certified Registered Nurse Anesthetist (CRNA)
PharmD / Registered Pharmacist (RpH)
Physician Assistant (PA)
Doctor of Osteopathic Medicine (DO)
Notice that nurses in general are not listed, and that's because they usually do not qualify. However, there are several programs that offer home loans for nurses that are worth checking out.
Beyond your medical specialty, you may or may not qualify for a physician mortgage based on where you live. Banking and mortgage broker regulations are such that most lenders are only able to offer special financing to doctors in certain states. Lenders who can offer a physician mortgage in California are different than the lenders service physician mortgages in New York.
Lastly, what you are able to pay in a down payment will narrow down whether you qualify for a physician mortgage. Physician mortgages are famous for 100% financing options, but not all lenders offer this. The PNC Bank doctor home loan, for example, requires a minimum of 5% down payment. Same goes for the Citizens physician mortgage, they require you pay 5% upon purchase.
LeverageRx was created to help doctors navigate the complexity around who qualifies for a physician mortgage, how to get one, how to connect with physician mortgage loan officers and more.
Ready to get started? Click here to see which lenders are available for your speciality and in your state.
The Benefits of a Physician Mortgage
There are several perks to being a doctor mortgage customer that conventional mortgage customers just don't have access to. For example:
No Private Mortgage Insurance (PMI)
Conventional mortgages require the borrower to purchase private mortgage insurance (PMI) if they put down less than 20%. The cost of PMI ranges between less than 1% – 5% of the loan, depending on the lender. That said, physician mortgages don't require PMI!
Down payment is optional
Most lenders on LeverageRx have at least one 100% financing product that residents, fellows and doctors can choose from. In other words, you could potentially get a physician loan in Florida (for example) for a $1 million home not put a single penny down.
That said, there is an ongoing debate whether 100% financing is as great as lenders want you to think it is. After all, when you don't make a down payment, your initial mortgage payments will be 100% interest and it will take a long time to build equity.
No work history needed
Given the training that doctors have to go through, lenders that offer physician mortgages do not require work history in order to qualify for a mortgage. In fact, some lenders don't even require the resident be employed! And, self-employed medical professionals can qualify with as little as six months of historical income, versus traditional mortgages that require two years' worth of 1099s.
Debt-to-income ratios don't apply
Lenders created doctor loan programs with the understanding that this part of the population has more debt than your average joe. Physician loans recalculate the impact of student loan debt or dismiss it altogether. Worried about your $150k in student loans? Lenders that offer doctor home loans don't count it against your DTI (debt-to-income ratio).
Jumbo mortgages
Physician loans allow higher loan balances than conventional and FHA mortgage loans. A physician mortgage lender may let you borrow as much as $1 million without having to put a penny down! The loan balances for doctor loans are generally higher, and that again is because doctors tend to buy bigger, nicer homes. In fact, it is common for doctors to want to build their homes from scratch. Lucky for them, most lenders offer physician construction loans, too. You just need to be prepared if it's a "true" build or if you have a third party you are paying who manages the construction and the loan goes to them, and not to the builders directly.
Why do Lenders offer Physician Mortgages?
It's not a surprise to anyone that medical residents don't make very much money. Given this fact, you may wonder: Why do lenders offer such generous mortgages to residents and fellows in the first place? Here's why.
Doctors are low-risk borrowers
While it's possible for physicians or dentists to lose their jobs, the fact is there is a doctor shortage in America which makes it far less likely for a doctor to lose his job than a factor worker, for example. Moreover, many medical professionals seek student loan forgiveness which requires them, by law, to stay employed in the medical field.
Physicians buy low-risk properties
You'd be surprised how many people ask how much doctors spend on homes. And the truth is, yes, doctors do tend to buy nicer homes in nicer areas. After all, they have worked and studied hard for years, and want something to show for it! Lenders prefer a borrower who buys a nicer home because if they ever have to foreclose, it will be easier to resell than a starter home.
Customer for life?
This is probably the biggest reason lenders are so eager to lend to medical professionals. Whether it's a veterinarian home loan, dentist mortgage or pharmacist mortgage loan, this subset of the population will work for a long time and increase their earnings as they go. Throughout this time, lenders hope the customer will need more products such as physician personal loans or a medical practice loan.
Mortgage rates in America are always a hot topic. While it depends on the lender, physician mortgage rates do tend to be lower than what someone would get on a traditional mortgage. The low interest rate is a reflection of confidence the lender has that the doctor will make their monthly payments. Physician loan interest rates rely heavily on macroeconomic factors such as the federal funds rate and monetary policy in effect at the time you purchase your home. But remember, most mortgage lenders don't keep your mortgage on their balance sheet forever. In fact, the interest rate of your mortgage is what attracts investors to buy your mortgage on the secondary market. Before buying a home, it's worth understanding the primary vs secondary mortgage markets so you don't get any surprises!
Best Physician Mortgage Loans
LeverageRx works with over 30 lenders in America who have a dedicated mortgage product for medical professionals. You can see which ones are available in your state and for your specialty by filling out this form which takes less than 2 minutes! Here's some popular programs in the meantime:
Fifth Third
Fifth Third has been working to help doctors finance their homes for a long time. The bank offers construction financing, 100% financing up to $750k and 85% financing up to $1.5MM for medical professionals with at least 1 year experience. Learn More: Fifth Third Physician Loan Review
Bank of America
Bank of America a nationwide lender offering physician mortgages in nearly every state. The bank offers financing of up to $1 million with 5% down, and 10% down up to $1.5 million. Like TD, however, you will face stricter underwriting practices and limited designations. Learn More: Bank of America Physician Loan Review
Huntington
Huntington Bank offers physician mortgages to veterinarians, as well as physicians and dentists. They also provide up to 100% financing of up to $1 million, 95% up to $1.25 million, and 90% up to $2 million. Like TD Bank, physician loans apply only to primary residences. Learn More: Huntington Bank Physician Loan Review
First National Bank
First National Bank has an excellent physician mortgage program. A wide variety of designations are eligible for 100% financing up to $1MM. And, the loan is eligible for primary residences or vacation homes. Learn More: First National Bank Doctor Mortgage Review
Flagstar
Flagstar's physician loan program is available for more medical specialties than other doctor home loan programs. You can get 100% financing up to $1.5MM for primary residences only. Learn More: Flagstar Physician Mortgage Review
TD Bank
TD Bank is well known for their medical professionals mortgage program. The bank doesn't operate in all 50 states, so you'll need to verify their footprint, but they offer 100% financing up to $750k for MD, DO, DPM, DDS, DMDs. Learn More: TD Bank Physician Mortgage Review
UMB Bank
UMB Bank has an incredible financing solution for doctors, offering 100% financing up to $1MM. However, full financing requires the doctor to be attending, not still in school. And the bank has a limited footprint, so be sure and check their coverage in your state. Learn More: UMB Physician Mortgage Review
Fulton Mortgage
Fulton Mortgage offers 100% financing up to $1MM for MD, DO, DDS, DMD, OD, DPM, DVM and PharmDs. It's available for primary residence only and in a few select states. Learn More: Fulton Mortgage Physician Loan Review
KeyBank
KeyBank is a well-known player in the physician mortgage space. They will offer doctor home loans on primary residences and vacation homes, as well as cash-out refinances (which is rare). Loans are available for up to $3.5 million, including 100% financing on mortgages up to $1MM. Learn More: KeyBank Physician Mortgage Review
Can Self-Employed Doctors Qualify for Physician Mortgage Loans?
Let's say you have your own medical practice and your annual income was $100k last year but $85k the year before that. Lenders will average out this income to say you made $92.5k. For a medical practice business owner, this is risky because some years are leaner than others. And if you are just starting out, the expenses will outweigh the revenue and a lender may not recognize any income at all!
Some lenders with doctor loan programs do accept self-employed income. To verify your employment, they will request several documents such as tax returns, accounting statements and your business license. You will absolutely find a lender to meet your needs, but know in advance that you will be heavily scrutinized as a business owner, more than if you were a W-2 employee.
The Doctor Home Loan Buying Process
The mortgage application, approval, and closing process could take one to two months.
Get pre-approved
One way to expedite the process is to obtain pre-approval from a mortgage broker. This means having a lender financially approve you before you settle on a house. Remember that a mortgage broker vs a real estate broker is the mortgage broker (loan officer) represents the bank and the real estate broker shows you homes. You can get pre-approved before your real estate agent even shows you homes, this way you know your price range.
The pre-approval process will determine how much you can borrow. This will be based on your credit, income, and how much you can put down. It's not a guarantee you will be granted a mortgage loan. But it makes it far more likely.
A loan cannot be fully approved until you make an actual offer on a home. The house itself will have to be inspected and appraised before the bank issues the loan.
Documents you need for approval
Another way to speed the loan approval process is to gather the necessary documents. This will vary by lender. The records you will typically need include:
Proof of identification. You will need a government-issued ID with your full name, birth date, and current address. You may also need a birth certificate. You will also have to provide your Social Security number.
Proof of residency. If you have been matched to a residency program be prepared to show the lender your employment contract. See here for specific tips on buying a house during residency.
Income and employment. If available, gather tax returns and W2s from the previous two years. Physician loans may require only six months. If you're in practice, you should also have two month's worth of pay stubs.
Current debt. Gather documents related to student loans, car payments, and credit card debt. Acceptable documents include loan papers and monthly statements.
Self-employment. If you are self-employed, be prepared to provide:
Business tax returns for the previous two years. Physician loans may require only six months.
K1 statements showing income and percentage of ownership for the previous two years.
The most current profit-and-loss statement
The most current balance sheet
Current assets. Lenders will review statements of your checking, savings, and brokerage accounts. They will typically ask for the previous three months. Also include information, such as the address and the lender, of real estate you own.
Source of down payment. If you are making a down payment, verify the source of those funds. Indicate whether you are using a retirement account, savings account, or another source. Whatever the source, you will need to prove the money is available.
Information on the property to be purchased. Be ready to provide the lender with pertinent information on the home you plan to buy. Include the price, address, year built, type of property, etc.
The closing process
Buying a home is a complex financial transaction. Once you've applied for a loan on a specific house, there will be a number of steps. Multiple professionals will assess your ability to pay the mortgage and the property being purchased. Each step requires a fee to be paid.
These are the steps involved in closing a mortgage loan:
Property appraisal. Your lender will order an appraisal of the home to ensure that you are not borrowing more than the home is worth.
Home inspection. The home will need to be inspected by a certified home inspector and a pest specialist. These are costs typically paid by the buyer. Home inspectors will check to ensure the home's electricity, plumbing, roofing, HVAC system, and overall structure are up to building codes. Pest specialists will look for the presence of termites. Depending on the age and/or location of the home, there may be other tests and inspections. These include tests for radon, lead, or soil integrity.
Title search. The lender will conduct a title search. A title company will verify that the seller actually owns the property being sold. A title opinion will also be conducted by an attorney. The attorney will review the home's title for any burdens or claims that could impact the transfer of the home.
Survey. Lenders often require a survey, which makes certain that the property's legal description matches what is on the property and that buildings on the property meet legal codes.
Other Mortgages Available to Doctors
Keep in mind you don't have to get a physician mortgage just because you are a physician. The mortgage industry offers several types of loans depending on your specific needs. For example, if you managed to work through medical school and have built up savings, a physician mortgage might not be necessary. Here are your other options:
Conventional mortgages
Though they don't work for all physicians, conventional mortgages might be an option if:
You have several years' worth of income history
You can afford at least 5% for a down payment
Your debt-to-income ratio, including student loans, is under 40%
Keep in mind that if you put less than 20% down, you will likely have to pay private mortgage insurance. The premium will be added to your monthly mortgage payment.
FHA mortgage loans
These are mortgages that are insured by the Federal Housing Administration (FHA). With that insurance, lenders can take on additional risk and relax their underwriting. This includes:
Down payment requirement of only 3.5%
Friendlier to borrowers with low credit scores
Keep in mind that FHA mortgages are capped at around $300k. This means you are not able to borrow more than $300k, or whatever the cap is for FHA loans that year in your market. In high-cost areas such as New York City or San Francisco, the cap is significantly higher than $300k to reflect market prices, but we advise you to talk with your loan officers since the caps change every year. Another down side to FHA loans is they will definitely charge you private mortgage insurance. The exact % varies, but it will be somewhere around 1.75% extra that you have to pay each month. In this article we break down the difference between conventional, FHA and jumbo physician mortgages.
VA mortgage loans
If you are a veteran, current member of the military, or a surviving spouse of a veteran killed in the line of duty, you may want to consider a VA loan. These loans are guaranteed by the U.S. Department of Veterans Affairs and comes with favorable terms like that of a physician mortgage:
No down payment required
No PMI
A cap on closing costs
80/10/10 mortgages
Also known as a piggyback loan, this type of mortgage will help you avoid paying PMI. This is accomplished by splitting the mortgage into two loans and making a 10% down payment.
Typically, the first loan is a traditional 30-year fixed mortgage that covers 80% of the purchase price. The second loan covers 10% of the purchase price, typically through a home equity line of credit. This is a unique way to finance your home if you weren't interested or don't qualify for a physician mortgage loan.
Read the latest articles from LeverageRx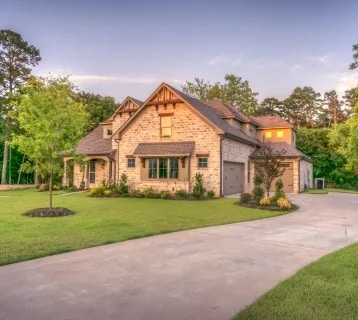 As a doctor-in-training, you'll likely face three or more years of residency, which can mean 80-hour work weeks and likely,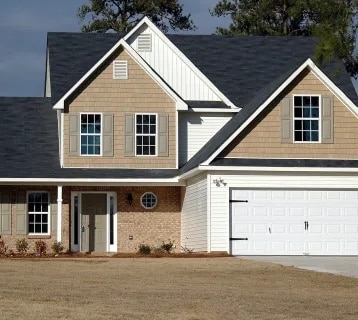 You're a nurse looking for a mortgage to buy a home. What are the best home loans for nurses? This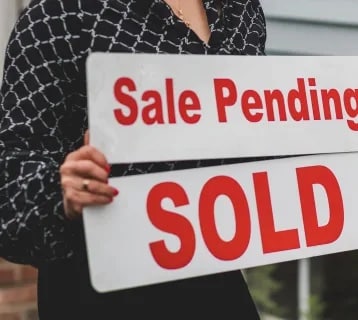 A lot of people think that a mortgage broker is another name for real estate agent, but this is not